Date
Sat, Aug 8 | 11:00am PT
Cost
FREE | Sign-up Required
Join Academy Award®-nominated filmmaker Tomm Moore for an exclusive workshop and Q&A from Cartoon Saloon in Kilkenny, Ireland. From the comfort of your home, learn how to draw characters from The Secret of Kells (2009), Song of the Sea (2014), and more.
Registration
Registration for these programs will be available to the public starting Friday, July 31 at noon.
Members receive priority access for registration to these programs. A limited number of spots for each program are reserved for members only on a first-come, first-served basis. To get priority access to future programs, join as a member today.
Q&A and Requirements
Questions can be submitted during the webinar through Zoom's Q&A function. Due to anticipated demand and limited Q&A time, not all submitted questions will be answered.
All participants must sign up by noon Pacific Time on the day prior to the event. Participants must have a Zoom account to attend the workshop. A link to the workshop and instructions for joining will be sent via email prior to the event.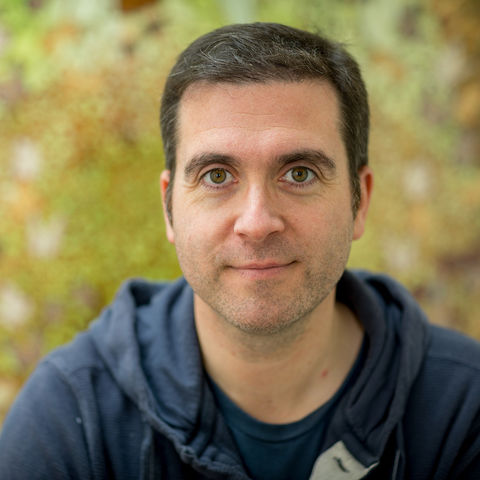 About the Speaker
Cartoon Saloon's Tomm Moore has worked as Director, Art Director, Storyboarder, Animator, and Illustrator on a range of projects, including commercials, service work for feature films and television series, and a number of short film projects. Moore has directed two universally successful feature films, The Secret of Kells (2009) and the spiritual follow-up, Song of the Sea (2014). Both were nominated for Best Animated Feature at the Academy Awards.
Moore also co-directed the "On Love" segment for The Prophet (2014), an animated feature produced by Salma Hayek based on one of the best-selling books of all times. Moore is currently co-directing, opposite Ross Stewart, Cartoon Saloon's next feature film project WolfWalkers (2021). He received the Directors Guild of Ireland and America Finder's Series Award in 2008 and European Director of the Year at Cartoon Movie in 2009.
Help Us Continue Our Digital Efforts
Since opening over 10 years ago, we have sought to make the museum a place where our guests could find animation, innovation, and inspiration and immerse themselves in the remarkable life story of Walt Disney—the man who raised animation to an art, tirelessly pursued innovation, and created a distinctly American legacy, transforming the entertainment world.
Over the course of our current closure, we have increased our digital presence to stay true to our mission. Your donations ensure that we can continue opening our museum virtually to the world, and that future generations can continue to be inspired by Walt Disney's life and legacy.