Claimed by the United States government in 1846, the Presidio of San Francisco operated as an active Army base and the Pacific coast's strongest coastal defense until 1994. As a California Historical Landmark since 1933 and National Historic Landmark since 1962, the Presidio now serves as a national park.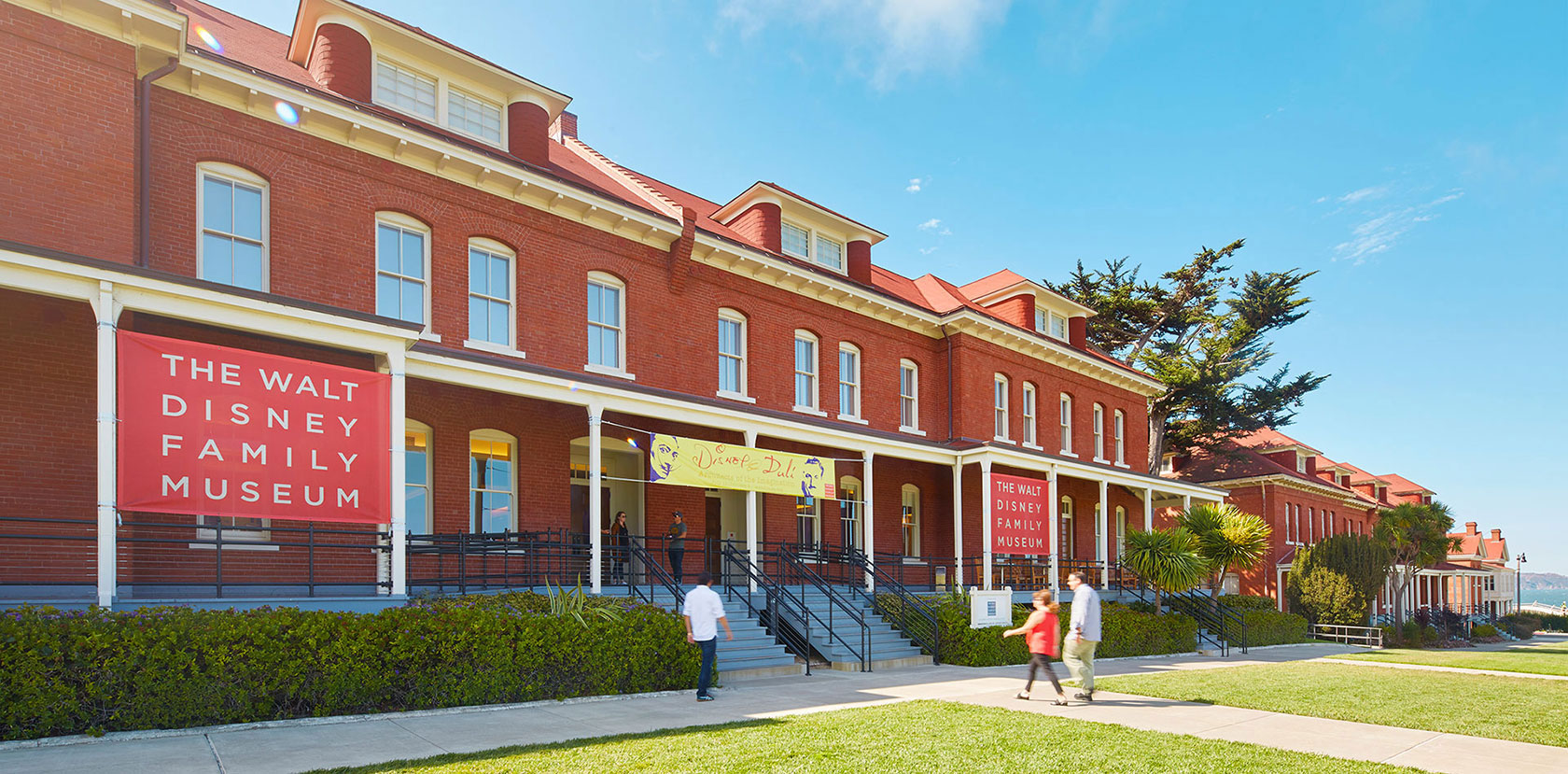 Constructed in 1897, Barracks 104—as it was previously called—was part of a row of massive, brick Army barracks on Montgomery Street that were built to house soldiers. Long before the museum moved in, the building had been stripped of all of its historic interior walls, ceilings, and finishes by the Army.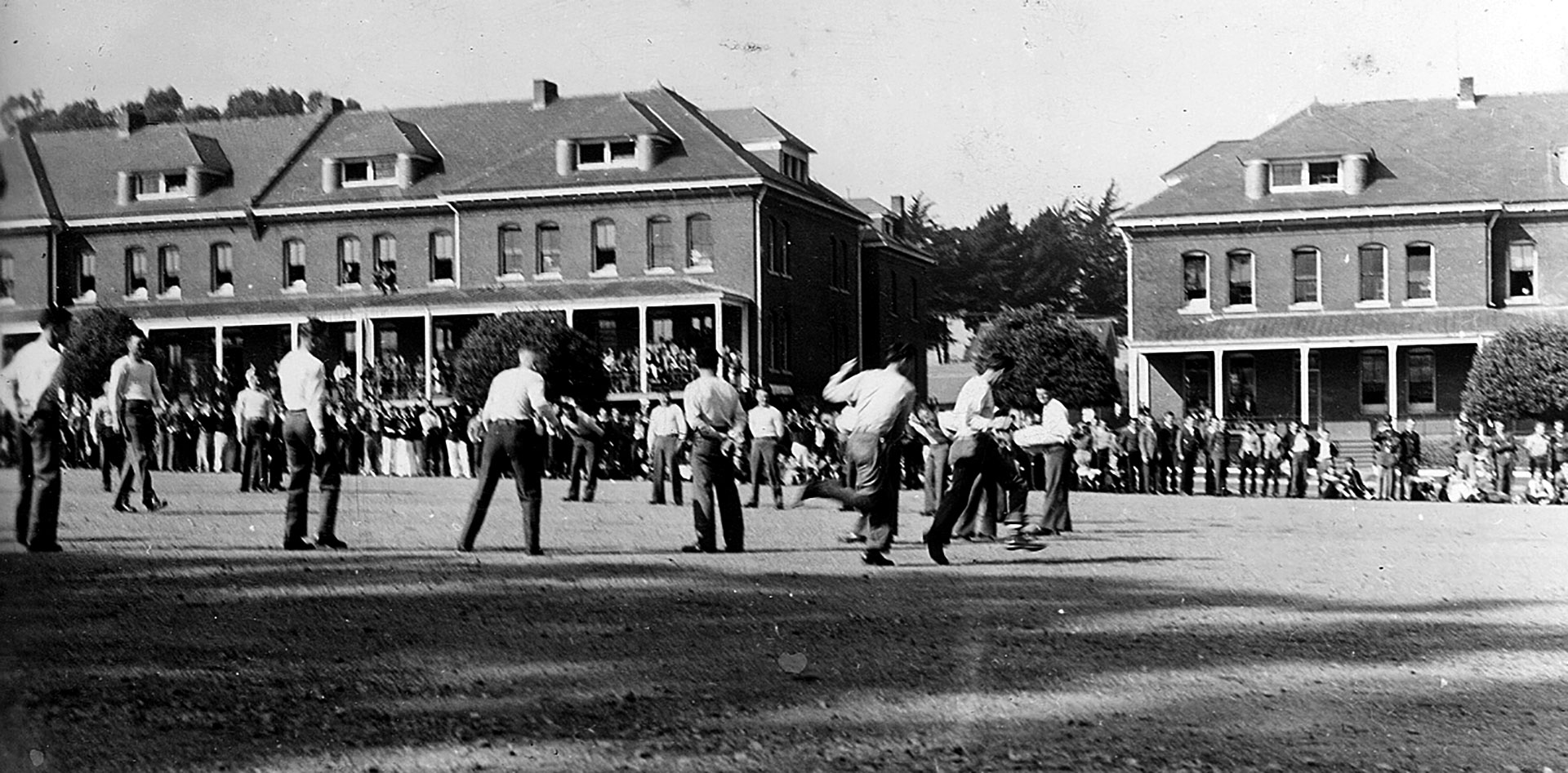 Diane Disney Miller Exhibition Hall
Located in the building at 122 Riley Avenue, the Diane Disney Miller Exhibition Hall has housed all of the museum's rotating, major exhibitions since November 2012. It was dedicated and renamed in March 2014 in memory of the museum's founder and Walt Disney's daughter, Diane Disney Miller.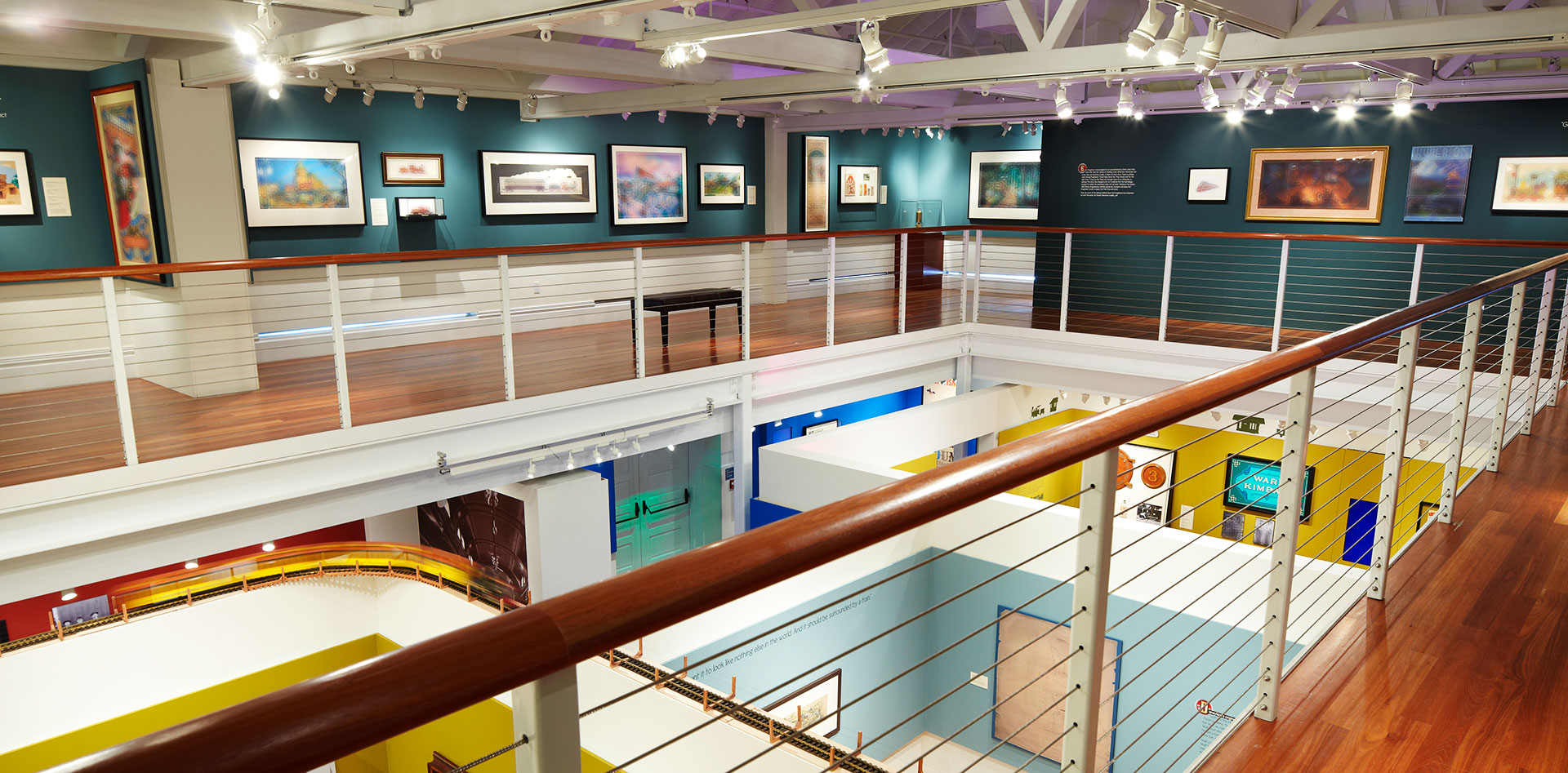 Erected in 1908, 122 Riley served as a combination brick gymnasium and post exchange, which included gymnastic apparatuses and bowling alleys. Sometime between 1922 and 1941, the gym was converted into "joints," which included a service club, library, reading and writing room, billiard hall, game room, and more.