Cost
$25 members | $15 student and youth members
$40 non-members | $30 student and youth non-members
Pink castles, talking sofas, and inanimate objects springing to life: What sound like fantasies from the pioneering animation of The Walt Disney Studios were in fact the product of the colorful salons of Rococo Paris. Inspiring Walt Disney: The Animation of French Decorative Arts is The Metropolitan Museum of Art's first-ever exhibition about the work of Walt Disney. Join the exhibition's curator, Wolf Burchard, as he discusses the exploration of Walt's fascination with European art and the impact that this captivation had on the Studios' films, specifically three French fairytales retold in hand-drawn animation: Cinderella (1950), Sleeping Beauty (1959), and Beauty and the Beast (1991).
Please note: Virtual Replay of this program will be announced at a later time.
On-Sale Information
Tickets for Inspiring Walt Disney: Behind The Met's Exhibition with Curator Wolf Burchard will be available as follows:
Walt's Circle, Supporter, Founding, and Friend-level members: Purchase tickets beginning Wednesday, March 2 at noon by emailing membership@wdfmuseum.org
All member levels: Purchase tickets online beginning Thursday, March 3 at noon
Public (non-members): Remaining tickets available online beginning Friday, March 4 at noon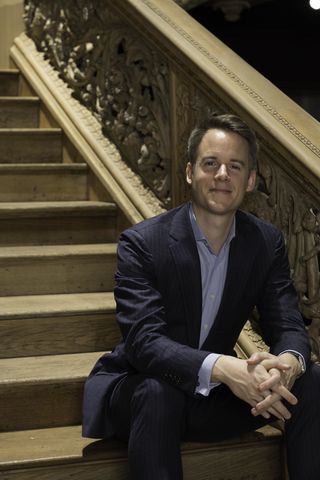 About the Speaker
Wolf Burchard is Associate Curator in the Department of European Sculpture and Decorative Arts at the Metropolitan Museum of Art and the author of Inspiring Walt Disney: The Animation of French Decorative Arts. Prior to joining The Met, he held curatorial positions at the National Trust and the Royal Collection. He read history of art and architecture at the Courtauld Institute of Art, from which he holds an MA and PhD.
COVID Safety Information
For information on the museum's mask and vaccination policy, please visit our Welcome Back page.