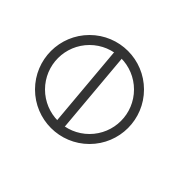 From Walt Disney's Enchanted Tiki Room to the Presidio: A Special Barker Bird Lands at The Walt Disney Family Museum
San Francisco, May 29, 2014—We are pleased to announce the arrival of our very own Barker Bird—a replica of the Audio-Animatronics® Barker Bird formerly positioned outside the entrance to Walt Disney's Enchanted Tiki Room at Disneyland. In honor of the museum's location in the Presidio of San Francisco, he has been named "Pepe del Presidio."
This new interactive exhibit will be located in the 1964 New York World's Fair and EPCOT Gallery and will showcase the mechanized magic of Audio-Animatronics technologies—brought to life with a working version of the bird Walt Disney employed to invite visitors at Disneyland into his landmark Tiki Room show. After a brief show and newly created film about the history of Audio-Animatronics, guests will be invited to use an authentic programming joystick to experience the fine art of figure animation for themselves.
Walt Disney once said of Audio-Animatronics, "it's just another dimension in the animation we have been doing all our life."
The new interactive exhibit—which will become a part of the museum's permanent galleries on Friday, June 20—is a gift to the museum from Garner Holt Productions, Inc., the world's largest creator of animatronic characters, and the primary animatronics provider for Disney theme parks.