Cost
$25 members | $15 student and youth members
$40 non-members | $30 student and youth non-members
In 1964, Walt Disney and his Imagineers premiered the early phases of what would become classic Disneyland attractions at the 1964/65 New York World's Fair. Walt's sponsors at the Fair funded the development of major technical advancements such as Audio-Animatronics® technology and the PeopleMover system but perhaps more importantly, they helped demonstrate to Walt that there was an east coast audience for his brand of themed entertainment. Join Bill Cotter, author of a dozen volumes about world's fairs, as he discusses the importance of the World's Fair on Walt's future endeavors.
About the Speaker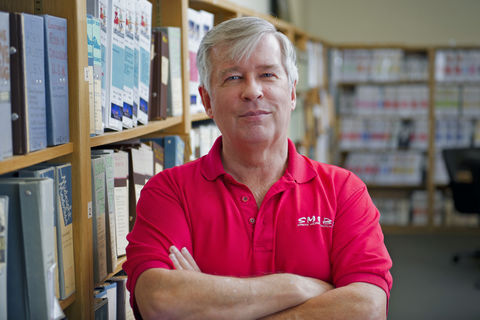 Bill Cotter
Bill Cotter was inspired by the 1964/65 New York World's Fair to pursue a career in technology, becoming a submarine designer out of college for the US Navy, working on the Polaris-Poseidon-Trident guidance and launch systems. Cotter was then hired by The Walt Disney Company to set up initial computer security and contribute to the designs for several major computer-controlled attractions. More recently, Bill retired as a Senior Vice President of Information Systems for Bank of America and is now an active volunteer with the Los Angeles Police Department.
Bill has written 12 volumes about the history of world's fairs. He has contributed to dozens of books and documentaries and served as a consultant on several movies, including Iron Man 2 (2010) and Tomorrowland (2015). Bill spoke at the 50th anniversary of the 1964/65 New York World's Fair and Disney's D23 celebration of the Fair held at Walt Disney World Resort. Bill is also the author of a comprehensive history of Disney television and other entertainment projects, and operates two websites devoted to the study of world's fairs.
On-Sale Dates & Information
Tickets for Walt and the World's Fair with Bill Cotter will be available as follows:
Walt's Circle Donors: Purchase tickets beginning Monday, August 5 at noon by calling 415.345.6810 or emailing membership@wdfmuseum.org
Supporter and Friend-level members: Purchase tickets beginning Thursday, August 8 at noon by calling 415.345.6810 or emailing membership@wdfmuseum.org
All member levels: Purchase tickets online or at the Ticket Desk beginning Monday, August 12 at noon
Public (non-members): Remaining tickets available online or at the Ticket Desk beginning Thursday, August 15 at noon
To receive priority access to purchase tickets, you may upgrade your membership. Membership dues and Walt's Circle donations may be paid as monthly installments or as a one-time annual payment. For more information, please call the membership department at 415.345.6810.