Date
Wed, May 13 | 5:30pm PT
Cost
SOLD OUT
FREE | Sign-up Required
Join the acclaimed animation directing duo Gary Trousdale and Kirk Wise for behind-the-scenes stories about their past projects, including Beauty and the Beast (1991), The Hunchback of Notre Dame (1996), and Atlantis: The Lost Empire (2001).
Registration
Registration for this program will open to the public starting Wednesday, April 29 at 10am.
Members receive priority access for registration to these programs. A limited number of spots for each program are reserved for members only on a first-come, first-served basis. To get priority access to future programs, join as a member today.
Q&A and Requirements
Questions can be submitted during the webinar through Zoom's Q&A function. Due to anticipated demand and limited Q&A time, not all submitted questions will be answered.
All participants must sign up by noon Pacific Time on the day prior to the event. Participants must have a Zoom account to attend the workshop. A link to the workshop and instructions for joining will be sent via email prior to the event.
About the Speakers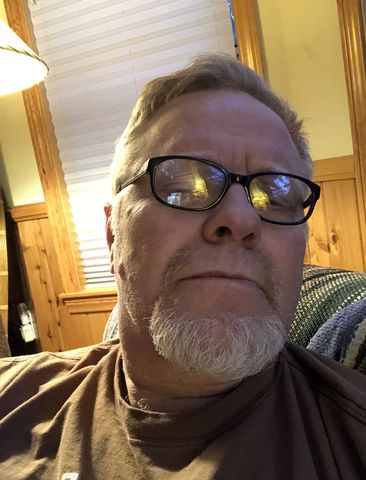 Gary Trousdale
Gary Trousdale is a California native and has been a member of the animated film industry since 1984, after studying at California Institute of the Arts (CalArts).
Starting in the industry at the Walt Disney Feature Animation FX department on The Black Cauldron (1985) as an FX assistant, he was told the job would be just a six-month gig.
20 years later, Trousdale had worked in storyboard on Oliver & Company (1988), The Little Mermaid (1989), The Prince and the Pauper (1990), The Rescuers Down Under (1990), various shorts for Roger Rabbit, and The Lion King (1994).
Trousdale's directing debut came on a project for EPCOT Center, in the form of a 4.5 minute pre-show for an attraction called Cranium Command. Soon after, he and his directing partner Kirk Wise were assigned the Disney animated feature version of Beauty and the Beast (1991), followed by The Hunchback of Notre Dame (1995), and Atlantis: The Lost Empire (2001).
In 2003, Trousdale moved to DreamWorks Animation where, after a brief stint storyboarding on Madagascar (2005), he went on to solo direct The Madagascar Penguins in a Christmas Caper (2005, that title just trips off the tongue, doesn't it?), Shrek the Halls (2007), and Scared Shrekless (2010)—the latter two being holiday TV specials for ABC—and a 12 minute short featuring Rocky and Bullwinkle.
Trousdale and a small team of artists and technicians were then moved into the fledgling Theme Park Division of DreamWorks—writing, designing and producing shows and media for Merlin Entertainment London, Motiongate Dubai, Universal Studios, and Comcast-Universal.
Trousdale continues to write and design stories for TV and feature animation and is now adding books to his repertoire.
Drop by for Halloween some year. Trousdale has been running a gradually expanding Home-Haunt for 33 years.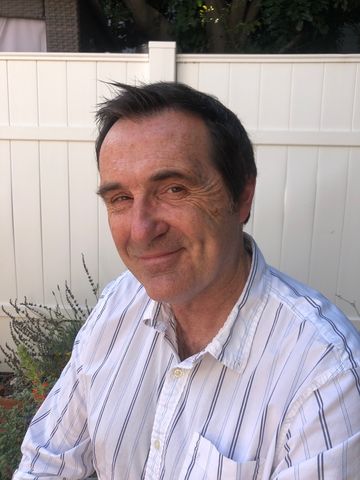 Kirk Wise
Originally from San Francisco, Kirk Wise started drawing at an early age. He first earned recognition for his artistic ability at age seven, when he won the weekly Junior Art Contest featured in the comics section of the San Francisco Chronicle with a drawing entitled "Garbage Day". The drawing even earned him a small paycheck from the local sanitation company, which thanked him for the free advertising.
That was the moment Wise shifted his career ambition from Garbage Man to Cartoonist.
Growing up in Palo Alto, Wise took a summer community center course in animation while still in elementary school, and soon he was creating his own Super-8 animated films. He loved comics, cartoons, and The Wonderful World of Disney on Sunday nights. But he still clung to the notion of one day becoming a professional cartoonist, like his idol Charles Schulz.
When Wise learned about CalArts and its renowned Character Animation Program, his career ambition shifted again. Here was a chance to combine all of the artistic interests he had developed throughout his high school years; Art, Drama, Filmmaking, and Music. He would train to become a professional animator.
Putting together a portfolio with some advice from his friend and fellow animation junkie Rob Minkoff (who had enrolled at CalArts the previous year), Wise applied to CalArts and was accepted. During the four years spent studying his craft, he earned extra money drawing "Big Head" caricatures at Magic Mountain and Universal Studios.
After graduation, Wise worked in various capacities on multiple animated projects, including The Great Mouse Detective (1986), Sport Goofy in Soccermania (1987), The Brave Little Toaster (1987), Family Dog, and Oliver & Company (1988). He eventually segued from animation into storyboarding at Walt Disney Feature Animation. It was there he was reunited with former CalArts classmate Gary Trousdale.
Wise and Trousdale created storyboards for Cranium Command, The Prince and the Pauper (1990) and The Rescuers Down Under (1990). By the late 1980s, he and Trousdale were given the chance to direct their first feature length film, Beauty and the Beast (1991). The film was a phenomenal success, earning an Oscar® nomination for Best Picture—the first for a feature-length animated film. Wise and Trousdale teamed up to direct two more animated features for Disney, The Hunchback of Notre Dame (1996) and Atlantis: The Lost Empire (2001).
Wise eventually branched out into live-action projects as well, serving as an Executive Producer on Homeward Bound: The Incredible Journey (1993), and as Creative Consultant on DisneyNature's Chimpanzee (2012). He also directed the live-action educational short Disney History Connections: Colonial America (2012) for Disney Educational Productions.
Though his first love has always been hand-drawn animation, Wise is currently busy directing his first 100% CGI animated feature, which is coming soon to a streaming service near you. Wise loves books, movies, comics, dogs, swimming, kayaking, The Beatles, Dylan, and Elvis Costello.
Help Us Continue Our Digital Efforts
Since opening over 10 years ago, we have sought to make the museum a place where our guests could find animation, innovation, and inspiration and immerse themselves in the remarkable life story of Walt Disney—the man who raised animation to an art, tirelessly pursued innovation, and created a distinctly American legacy, transforming the entertainment world.
Over the course of our current closure, we have increased our digital presence to stay true to our mission. Your donations ensure that we can continue opening our museum virtually to the world, and that future generations can continue to be inspired by Walt Disney's life and legacy.