Cost
FREE, Registration Required
Date
Sat, Aug 20 | 11am PT
In this special virtual program, hear from animal sanctuaries located all over the world that contributed to our first Cause Awareness special exhibition, Creative Conservation: The Art of Endangered Animals, currently on display in the Lower Lobby. Learn how the exhibition came to be, the important work each of these sanctuaries are doing to save endangered animals, and why it is so important for us all do our part to protect these creatures.
On-Sale Information
Tickets for Saving Animals Through Art: The Story of Creative Conservation are available as follows:
All member levels: Tickets available online beginning Tuesday, August 2 at noon
Public (non-members): Remaining tickets available online beginning Thursday, August 4 at noon
About the Speaker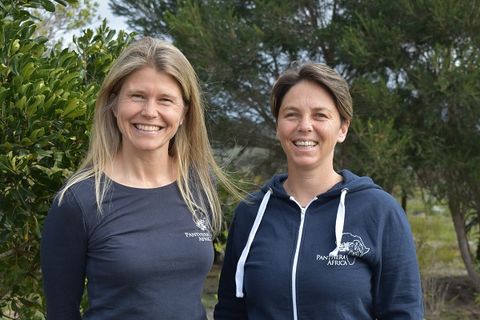 Lizaene Cornwall-Nyquist
Lizaene Cornwall-Nyquist is co-founder of Panthera Africa. While providing, managing, and working closely with eight different species of predators, she observed and experienced each species' uniqueness and capabilities, and realized that protecting and caring for big cats was her calling in life. The foundation for Panthera Africa was laid, and her desire to rescue and care for big cats in need powered her already big love, passion, and admiration for them.
Her eagerness to educate herself led her to learn about the truth about captive breeding, exploitation of big cats, and illegal wildlife trade. Through her story and amazing connection with her ambassador animals, she aims to reach the hearts of thousands, so everyone can understand how amazing these animals are and the need for them to be properly respected and protected.
Cathrine Cornwall-Nyquist
Cathrine Cornwall-Nyquist is the other co-founder of Panthera Africa. In September 2011, Cornwall-Nyquist was going to start what she was sure was her dream job—a broker in an up-and-coming commercial real estate company in Oslo. Two weeks before starting, she took a trip to South Africa to volunteer at a breeding project—a choice that changed her life in every possible way.
After two additional trips to the project, Cornwall-Nyquist permanently moved to South Africa in May 2012, and started to assist Lizaene Cornwall-Nyquist with all her tasks. Her discovery that one of the lions she cared for was going away to a breeding and trading farm tore her world apart. However hard this separation was, she was grateful for the fire this little lion started inside of her—to save him and all the other lions that are a part of this unethical industry.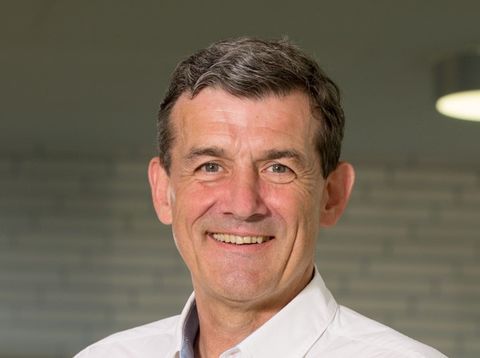 Carsten Hertwig
Carsten Hertwig is currently the Director of Sustainable Sanctuaries for FOUR PAWS International. Hertwig's diverse and successful career is highlighted by a strong dedication to conservation of plants, animals, and natural spaces, and is proven by his 25 years' experience in project management, building and managing environmental education centers, and sustainable tourism projects. 
In 1996, after graduating degree in forestry at Albert-Ludwigs-Universität Freiburg, he moved to northern Germany to manage a project to establish the information center for the Schaalsee UNESCO biosphere reserve. From 1999 to 2004, Hertwig managed the construction and operation of the WWF's Königsstuhl National Park Centre on the German island of Rügen. His first role at FOUR PAWS began in 2005 where he was responsible for the construction of BEAR SANCTUARY Müritz in Germany. The sanctuary offers a beautiful new home to bears that have been rescued from poor keeping conditions.
Through his work for the BEAR SANCTUARY, Hertwig gradually honed his expertise in bear protection, eventually assuming the international leadership of the FOUR PAWS bears projects in 2007. Alongside BEAR SANCTUARY Müritz, he was responsible for building and operating Bear Sanctuaries Arbesbach (Austria), Prishtina (Kosovo), Belitsa (Bulgaria), Domazhyr (Ukraine), and NIinh Binh (Vietnam).
Currently as Director of Sustainable Sanctuaries, Hertwig oversees all aspects of FOUR PAWS sanctuaries including marketing, education, volunteer programs, development plans and fundraising, and, of course, animal welfare.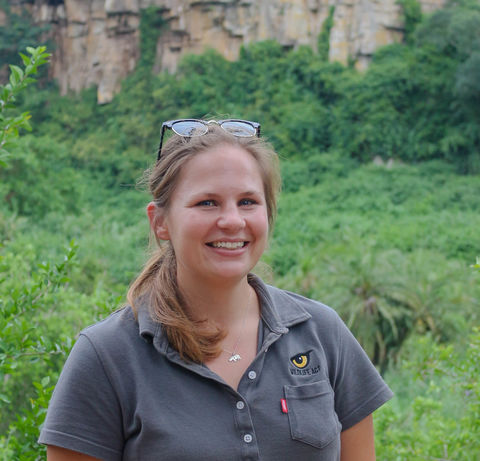 Anel Olivier
Anel Olivier works directly in the wildlife conservation field in Africa. After training and working as a professional field guide in Limpopo, she went on to graduate with an MSc in Conservation Ecology—focusing on the ecology of black rhino in Malawi—while coordinating a volunteer-funded research program.
Now based in KwaZulu-Natal Province, South Africa, Olivier has been working with Wildlife ACT for the past four years. She started as a Priority and Endangered Species Monitor in various different protected areas, and is now the Vulture Conservation Programme Manager. Though her main focus is vulture conservation, she is also the Wildlife ACT Operations Manager for priority and endangered species monitoring programs on two wildlife reserves in the KwaZulu-Natal.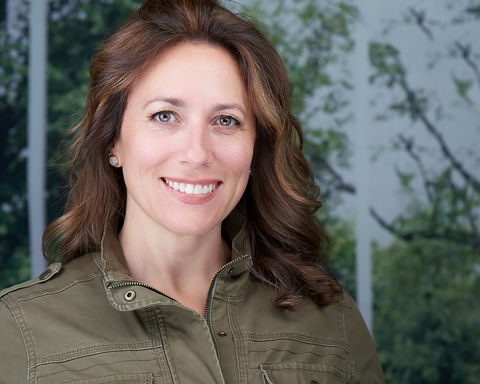 Anna Rathmann
Anna Rathmann is the Executive Director of Jane Goodall Institute USA. Her experience working with organizations in the international conservation community led her to her current role with the Institute as a natural next step in a career focused on bridging science, conservation, education, and storytelling. Rathmann holds an MBA from Georgetown University's McDonough School of Business in Washington, DC and is a graduate of Valparaiso University. She currently sits on several nonprofit boards that promote engaging with conservation at all levels of community. Prior to her role at JGI, Anna served as the Director of the Great Plains Conservation Foundation throughout Africa and in several roles at National Geographic. She remains focused on initiatives that serve to protect our amazing planet through research, conservation, exploration, and education.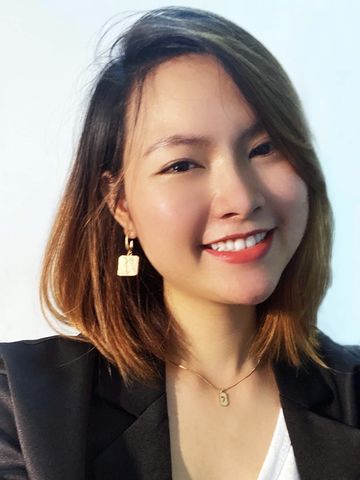 Dang Van
Dang Van (Van) is Animals Asia Supporter Engagement Coordinator in Vietnam. Based at the Vietnam Bear Rescue Centre, Van uses storytelling to connect supporters around the globe with our rescued bears. Van leads virtual tours of the sanctuary featuring picturesque, pastoral views of rescued bears foraging for food and relaxing in their large, grassy enclosures. On sanctuary tours, Van shares bear stories, information about the bear bile farming industry in Vietnam, and how you can be part of the movement to end this cruel and illegal practice for good.