Cost
$30 members | $25 student and youth members | $40 non-members | $35 student and youth non-members
When Ron Clements and John Musker arrived at The Walt Disney Studios in the late 1970s, they found themselves fortunate enough to have several of Walt Disney's famed Nine Old Men still working at the Studios beside them. Under the mentorship of Frank Thomas and Eric Larson, the duo would go on to become two of the most successful directors to come out of The Walt Disney Studios in the last thirty years, directing hits like The Little Mermaid (1989), Aladdin (1993), and most recently Moana (2017). Join Clements and Musker as they relive their early days at the Studios working with some of the Nine and discuss how their teachings influenced their own work and successes in animation.
Advance tickets for all membership levels
Tickets for this program will be available as follows:
Walt's Circle Donors, Supporter and Friend-level members: Purchase tickets beginning Monday, July 16 at noon by calling 415.345.6829 or emailing membership@wdfmuseum.org.
Corporate members: Purchase tickets beginning Monday, July 16 at noon by calling 415.345.6815 or by emailing evann@wdfmuseum.org.
All member levels: Purchase tickets online or at the ticket desk beginning Wednesday, July 18 at noon.
Public (non-members): Remaining tickets available online beginning Friday, July 20 at noon.
ABOUT THE SPEAKERS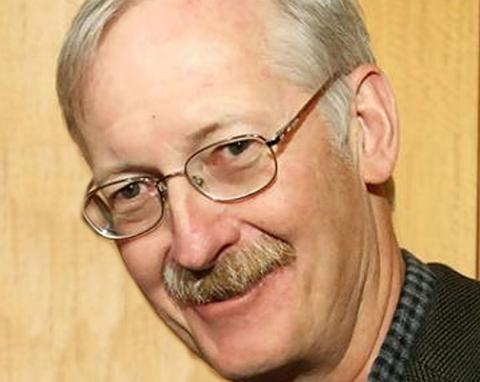 John Musker
John Musker is a 40-year veteran of Walt Disney Animation Studios where he was an animator, storyboard artist, writer, director, and producer. He studied for two years at CalArts as part of the new Character Animation Program in the mid-seventies, where he learned from Disney and Chouinard veterans like Elmer Plummer, Bill Moore, and Ken O'Connor. He also studied alongside classmates who would become distinguished directors such as Brad Bird, Chris Buck, Tim Burton, John Lasseter, and Henry Selick. While at Disney, he was mentored by Eric Larson, the veteran animator and one of Disney's fabled "Nine Old Men." Musker became an animator on The Fox and the Hound (1981), and later joined Ron Clements to direct The Great Mouse Detective (1986) alongside Disney veterans Burny Mattinson and Dave Michener. Clements and Musker paired up to write and direct The Little Mermaid (1989), which Musker co-produced with famed lyricist Howard Ashman. Clements and Musker also wrote and directed several subsequent animated features including Aladdin (1992), Hercules (1997), Treasure Planet (2002), and The Princess and the Frog (2009). Musker's most recent project was Moana (2016) which he once again directed with Ron Clements, along with co-directors Don Hall and Chris Williams.
Musker retired from Walt Disney Feature Animation in the spring of 2018, and is currently animating by hand his own short film, as well as chasing around his eighteen-month-old granddaughter Lucy. Musker resides in La Cañada, California, with his wife Gale, a former story/research librarian at Disney, and not far from his three grown children Patrick, Jackson, and Julia.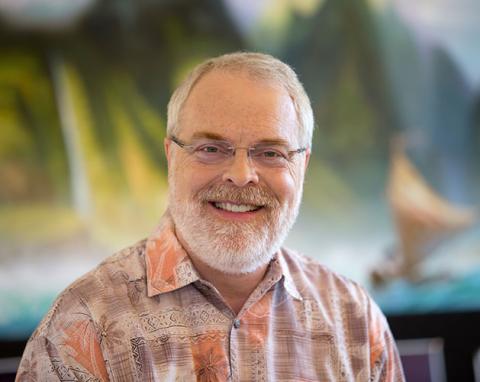 Ron Clements
Ron Clements is a renowned director, storyteller, and filmmaker at Walt Disney Animation Studios. With his longtime collaborator, John Musker, Clements has written and directed iconic feature films that have become part of Disney's legacy, including beloved classics like The Little Mermaid (1989) and Aladdin (1992), as well as Disney's 2009 return to hand-drawn animation, The Princess and the Frog. Clements teamed up with Musker again, this time venturing to ancient Oceania for an epic adventure about an aspiring wayfinder, on the Academy Award®-nominated Moana (2016).
Born and raised in Sioux City, Iowa, Clements traces his interest in animation to his first viewing of Pinocchio (1940) at age 9. After graduating from high school, Clements came to California to try his luck at animation. Because there were no openings at Disney, he worked for several months at Hanna-Barbera while studying life drawing in the evening at Art Center. With persistence and determination, Clements was finally accepted into Disney's Talent Development Program, a training ground for young animators.
After successfully completing the training program, Clements served a two-year apprenticeship under Disney legend Frank Thomas. He quickly progressed through the ranks from in-betweener to assistant to animator-storyman. His credits include Winnie the Pooh and Tigger Too (1974), The Rescuers (1977), Pete's Dragon (1977), The Fox and the Hound (1981), and The Black Cauldron (1985). Clements made his writing-directing debut with Musker on the 1986 feature The Great Mouse Detective (1986). Their credits also include 1997's epic comedy Hercules (1997) and the intergalactic adventure Treasure Planet (2002).
Clements and his wife, Tami, live in the San Fernando Valley.