Cost
$5 members | $8 non-members
Date
Wed, Aug 25 | 5:30pm PT
How different might your life be if you ended up with your childhood dream job? Disney Legend Andreas Deja does not have to wonder. He decided at age 10 that he wanted to be a Disney animator, and by age 20, he had achieved his dream. Join us for an interview with Deja as he discusses his decades-long career with The Walt Disney Studios animating many iconic characters including Gaston in Beauty and the Beast (1991), Jafar in Aladdin (1992), and the titular hero in the Greek mythology-inspired Hercules (1997).
Registration
Registration for this program will open to the public starting Friday, August 6 at noon.
Members receive priority access for registration to these programs. A limited number of spots for each program are reserved for members only on a first-come, first-served basis. To get priority access to future programs, join as a member today.
Q&A and Requirements
Questions can be submitted during the webinar through Zoom's Q&A function. Due to anticipated demand and limited Q&A time, not all submitted questions will be answered.
All participants must sign up by noon Pacific Time on the day prior to the event. Participants must have a Zoom account to attend the workshop. A link to the webinar and instructions for joining will be sent via email prior to the event.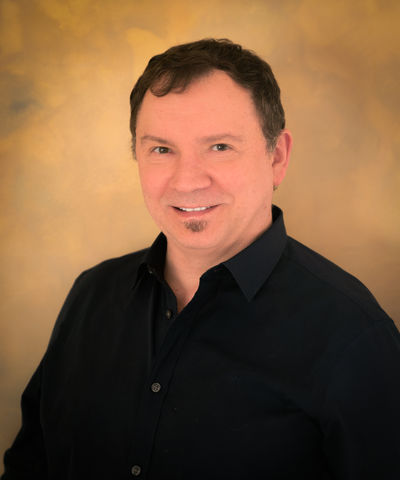 About the Speaker
Andreas Deja first inquired about a job as a Disney animator at the age of ten. Born in Poland and raised in Germany, he remembers writing to The Walt Disney Studios immediately after seeing The Jungle Book (1967). "I'd never seen a Disney feature before," he recalls. "It was one of those key experiences because I just couldn't believe what I'd seen. All those drawings moving, thinking, and acting so real."  
The Studios wrote back to Deja explaining that there were no current openings but they were always on the look-out for new talent—offering him the encouragement he needed and the motivation to work hard towards that goal. At the age of 20, after completing his studies, he applied again and was accepted.  
Working with Eric Larson, one of Disney's legendary "Nine Old Men," Deja completed several tests and went on to do early character design, costume research, and animation for The Black Cauldron (1985). His next assignment was on The Great Mouse Detective (1986), for which he animated Queen Moustoria and her robotic twin. Deja helped design many of the characters for Oliver & Company (1988) and did some animation before spending a year in London as a lead animator on Who Framed Roger Rabbit (1988), under the direction of Richard Williams.  
On The Little Mermaid (1989), Deja oversaw the animation of Triton, a powerful figure requiring expert skills in draftsmanship and acting ability. For Disney's Academy Award®-winning animated musical Beauty and the Beast (1991), he served as Supervising Animator for the first of several Disney villains, the very pompous and narrow-minded Gaston.  
Deja continued to explore his darker side by designing and animating the evil vizier, Jafar, for Disney's animated musical hit, Aladdin (1992). He went on to supervise the animation of the power-hungry villain, Scar, in The Lion King (1994), which quickly earned a place as one of the industry's biggest films of all time.  
For his next assignment, Deja relocated to Disney's Paris animation facility for a stint overseeing the animation of Mickey Mouse in Runaway Brain (1995), the Studios' first new Mickey short since 1953 and an Oscar® nominee in 1996 for Best Animated Short. Following that, he returned to Burbank, where he took on the challenging assignment of bringing life and personality to the title hero in Disney's 35th full-length animated feature, Hercules (1997). He went on to design and supervise the animation for the charming and unpredictable little Hawaiian girl, Lilo, in Lilo & Stitch (2002), which has been hailed as one of the Studios' most entertaining and imaginative features.  
Deja contributed animation for several characters in Disney's live-action and animated musical fantasy, Enchanted (2007), and served as one of the Supervising Animators for Goofy's big-screen return in the short film, How to Hook Up Your Home Theater (2007). He also was a Supervising Animator on Disney's hand-drawn animated feature, The Princess and the Frog, released in 2009.
Help Us Continue Our Digital Efforts
Since opening over 10 years ago, we have sought to make the museum a place where our guests could find animation, innovation, and inspiration and immerse themselves in the remarkable life story of Walt Disney—the man who raised animation to an art, tirelessly pursued innovation, and created a distinctly American legacy, transforming the entertainment world.
Over the past year, we have increased our digital presence to stay true to our mission. Your donations ensure that we can continue opening our museum virtually to the world, and that future generations can continue to be inspired by Walt Disney's life and legacy.