Cost
FREE for members | Registration Required
Date
Fri, Mar 18 | 5:30pm PT
Please note: This program is open only to museum members and will not be recorded or able to be streamed later.
CONTENT ADVISORY WARNING: Several featured shorts contain adult material that may be inappropriate for children. We recommend screening attendees be at least 18 years old.
Join us as Ron Diamond, Executive Producer of Acme Filmworks, hosts the annual Oscar® Showcase Tour. Watch a screening of this year's Best Animated Short Film nominees and hear stories from some of the talented artists behind these spectacular movies.
Registration
Tickets to Members Only Oscar® Animated Showcase Tour will be available as follows:
All members: Register online beginning Thursday, March 10 at noon.
All participants must sign up by 5pm PT on Thursday, March 17. Participants must have a Zoom account to attend the webinar. A link to the webinar and instructions for joining will be sent via email the evening prior to the event.
A Vimeo link and password to view the Oscar®-nominated short films will also be sent 24 hours prior to the Q&A, and will be accessible for ticket holders only during that 24-hour period. It is recommended to watch the short films prior to the Q&A, as there will not be another opportunity to do so.
Q&A Information
Questions can be submitted during the webinar through Zoom's Q&A function. Due to anticipated demand and limited Q&A time, not all submitted questions will be answered.
About the Host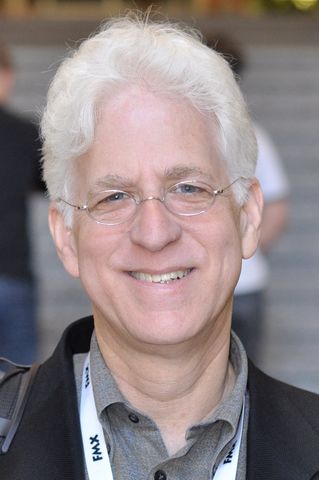 Ron Diamond
Ron Diamond has had two primary producing, distributing, and curating careers—the first mostly in live filmmaking (1980 to 1990) and the second in animation film production (1990 to present day). In 1990, Diamond founded Acme Filmworks, Inc., a commercial animation production company. He represents and works with artist-animators from around the globe, producing seminal global, national, and regional ad campaigns for Levi's Jeans for Women, United Airlines, Hilton Hotels, Microsoft, Charmin, Principal Financial Services Group, and hundreds of other clients. He also produced logos and main title sequences including Scott Free Productions Logo, Universal Pictures' Robin Hood, Disney's The Wonderful Ice Cream Suit, Ken Follet's Pillars of The Earth, and short films that tapped into the uniqueness of each animator's personal aesthetic. Diamond produced the Academy Award®-nominated short film Nibbles (2003) and the animated feature film for PBS' American Playhouse Drawn From Memory (1995). He was also the Executive Producer of Drew Carey's Green Screen Show (2004).
In the nearly 30 years of production, Acme Filmworks has produced over 2,000 productions and deliverables. Diamond has lectured at leading animation schools and served as a juror and guest speaker at numerous film events and festivals. In 1995, Diamond partnered with Dan Sarto in creating and running Animation World Network, the largest animation-related publishing group on the Internet, providing readers from over 151 countries with a wide range of interesting, relevant, and helpful information pertaining to all aspects of animation.
In the 1980s, Diamond, produced and post-produced numerous compilations of short films, mostly animated shorts including the International Tournées of Animation, The Animation Celebration, The Second Animation Celebration, The Outrageous Animation Show, The Computer Animation Show, Futuropolis, Streams of Consciousness: New American Animation, The Puppetoon Movie, and Will Vinton's Festival of Claymation. At Expanded Entertainment, he also produced trailers for Agnes Varda's Kung Fu Master and Alejandro Jodorowsky's Santa Sangre from 1985 to 1990.
In 1998, he recognized a lack of animated short films in the theatrical circuit, so he set out to curate a collection of new narrative and experimental animated shorts from those he had seen during the past year at major animation festivals. In 1999, he presented the first Animation Show of Shows, with the aim of showing the most original and creative animated short films from around the world.
After curating and presenting 16 years of Animation Show of Shows, Animation Show of Shows, Inc. was formed in 2015 to present expertly curated screenings of richly unique select shorts as feature-length programs at leading animation studios and schools. And since 2007, hundreds of films have been released by Acme Filmworks and Animation Show of Shows in DVD collections for personal and academic use. Films in past editions address contemporary issues such as environmental degradation, LGBT perspectives, bonding and loneliness, body image and objectification, poaching, racism, injustice, war, musings on relationships in the distant future, and death. The goal of ASOS is to inspire unconventional thinking in the most influential visionaries of animated feature films and animation students. In the 21 years of curated programming, 41 films featured in the ASOS have gone on to receive Academy Award® nominations with 11 Oscar® wins.
About the Films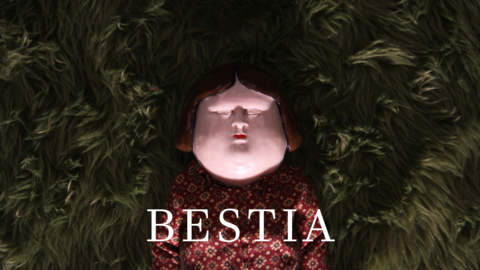 Bestia (Chile)
The life of a secret police agent during the military dictatorship in Chile in 1975 is explored as her relationships with her dog, body, fears and frustrations reveal a grim fracture of her mind and of the country.
Academy Award® nominee
Director Hugo Covarrubias
Academy Award® nominee
Producer Tevo Díaz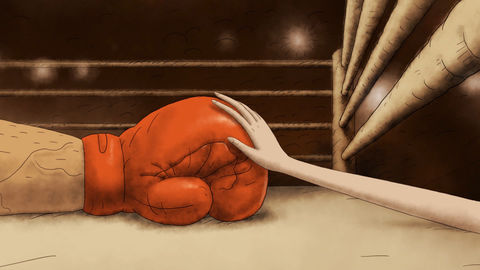 Box Ballet (Russia)
Delicate ballerina Olya meets Evgeny, a rough boxer who personifies "strong but silent." With very different lives and worldviews, will they be brave enough to embrace their feelings? Can two fragile souls hang on to each other despite the world's cruelty?
Academy Award® nominee
Director Anton Dyakov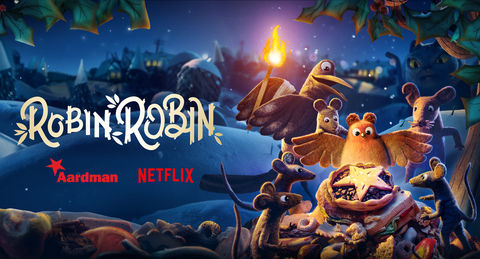 Robin Robin (UK)
When her egg rolls into a rubbish dump, Robin is raised by a loving family of burglar mice. As she grows up, however, her differences become more apparent. Robin sets off on the heist to end all heists to prove to her family that she can be a really good mouse, but ends up discovering who she really is.
Academy Award® nominee
Director Dan Ojari
Academy Award® nominee
Director Mikey Please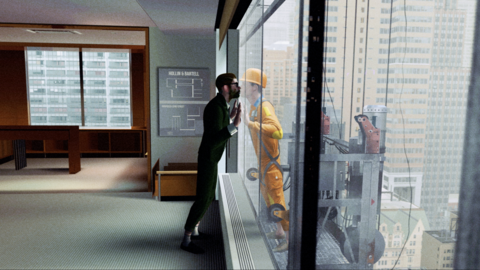 The Windshield Wiper (Spain / US)
Inside a cafe while smoking a whole pack of cigarettes, a man poses an ambitious question: "What is Love?". A collection of vignettes and situations will lead the man to the desired conclusion.
Academy Award® nominee
Director Alberto Mielgo
Academy Award® nominee
Producer Leo Sanchez