Cost
FREE | Sign-up Required
Date
Fri, Jun 25 | 5:30pm PT
This Pride Month, we are celebrating the LGBTQ+ community's contributions to the world of animation. Join Producers and Directors Rebecca Sugar and Ian Jones-Quartey, notable for their work on Cartoon Networks' animated series Adventure Time and Steven Universe, as they discuss their experiences working in television animation, the importance of LGBTQ+ representation in family entertainment, and Sugar's impact as the first female and non-binary show creator at Cartoon Network.
Registration
Registration for this program will open to the public starting Wednesday, June 9 at noon.
Members receive priority access for registration to these programs. A limited number of spots for each program are reserved for members only on a first-come, first-served basis. To get priority access to future programs, join as a member today.
About the Speakers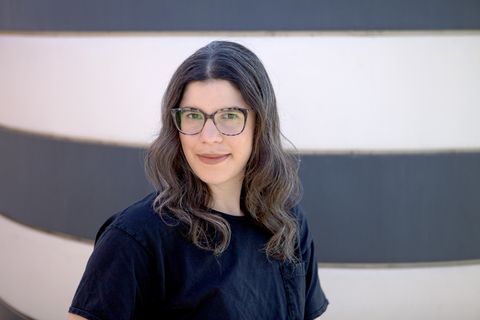 Rebecca Sugar
Ground-breaking creative juggernaut Rebecca Sugar (she/they) is an animator, director, screenwriter, producer, and songwriter. They are best known for their Emmy®-nominated, GLAAD and Peabody Award-winning series, Steven Universe, on which they served as Executive Producer, Director, Head Writer, storyboard artist, and songwriter. Prior, they were a writer, storyboard artist, and songwriter on Adventure Time. Sugar has been fighting for LGBTQIA+ content in children's media since 2010, and for a more inclusive environment both on screen and behind the scenes in the animation industry.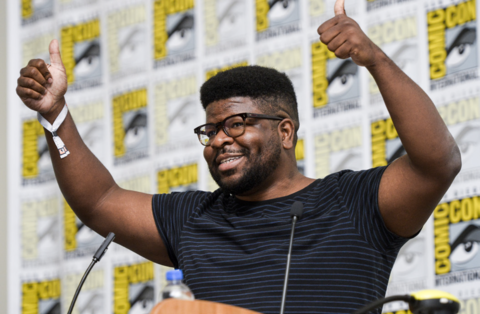 Ian Jones-Quartey
Ian Jones-Quartey is an Emmy®- and Annie-nominated showrunner, director, animator, and voice actor. He is the creator of the Cartoon Network animated series OK K.O.! Let's Be Heroes, and Co-Executive Producer of Steven Universe and Steven Universe: The Movie (2019). He was also a supervisor on Cartoon Network's Adventure Time and Animation Director on Adult Swim's The Venture Bros.
Help Us Continue Our Virtual Efforts
Since opening over 10 years ago, we have sought to make the museum a place where our guests could find animation, innovation, and inspiration and immerse themselves in the remarkable life story of Walt Disney—the man who raised animation to an art, tirelessly pursued innovation, and created a distinctly American legacy, transforming the entertainment world.
Over the past year, we have increased our digital presence to stay true to our mission. Your donations ensure that we can continue opening our museum virtually to the world, and that future generations can continue to be inspired by Walt Disney's life and legacy.