Cost
$5 members | $10 non-members
Join us for this frightfully fun Halloween panel as artists and creators behind the holiday stop-motion favorite, Tim Burton's The Nightmare Before Christmas (1993), discuss the making of this groundbreaking animated masterpiece and memories from working on set alongside the creative genius Tim Burton.
About the Speakers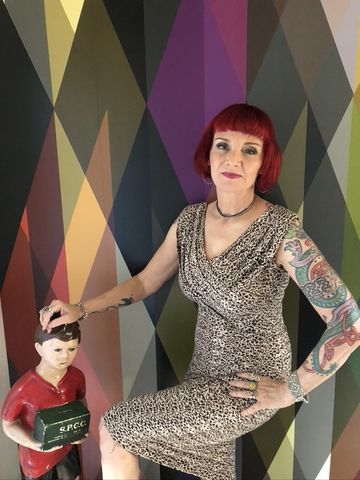 Kat Alioshin
Before working in animation, Kat Alioshin worked her last college quarter at University of California, San Diego assisting the prop master on a feature film called Break of Dawn. Alioshin moved to Los Angeles in 1987 and worked on several low-budget features as Property Master Assistant. One notable film was Murder in Law with Joe Estevez. Having paid her dues in Hollywood, she moved to San Francisco in 1989 and continued working on features, music videos, and countless TV commercials. As a production assistant, she worked on Dying Young, Pacific Heights and MC Hammer's Pray.
Alioshin met film festival producers Craig "Spike" Decker and Mike Gribble in 1985 in San Diego and was part of their publicity and ticket sales team, traveling with them up and down the California coast. She remained a close friend to Decker and made a documentary, Animation Outlaws (2020), about Spike and Mike's Festival of Animation.
Alioshin is passionate about all forms of animation but has specialized in stop-motion animation since 1991. Starting with Tim Burton's The Nightmare Before Christmas (1993) through Coraline (2009). She was Director of Photography on Some Divine Wind (1992), now in the permanent collection at New York Museum of Modern Art. On James and the Giant Peach (1996) she was Assistant Director to Director Henry Selick and continues to collaborate with him. The stop-motion/live-action mixed short film Mermaids on Mars (2015) won the Carmel Film Festival Animation Award along with 21 other festival awards across the country. She received critical acclaim for producing the "Life with Loopy" segment on the Nickelodeon show KaBlam! Alioshin collaborated on the budget for the stop-motion feature The Inventor by Jim Capobianco. Continuing in a tradition of keeping stop-motion history alive, she co-hosts a podcast called The We Know Jack Show featuring interviews of crew members from Tim Burton's The Nightmare Before Christmas.
Alioshin was born in San Diego and has lived in Los Angeles and San Francisco. She currently lives in Palo Alto, California with her two young adult children.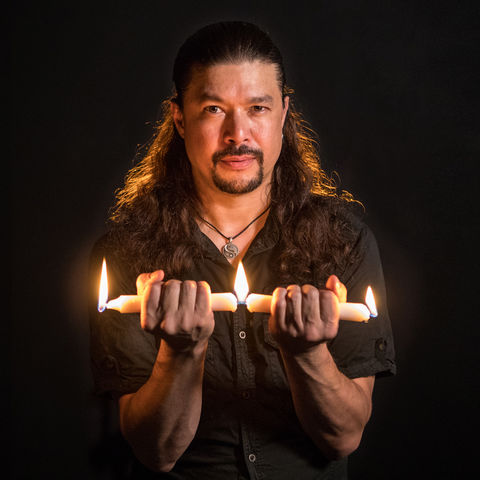 Fon Davis
Fon Davis is creative director and founder of Fonco Studios. Fonco is a full-service production facility that handles projects often deemed impossible by other studios. Davis appears on Prop Culture, Battlebots, Cake Masters, Superfan Builds, and as an instructor at the Stan Winston School. In his three-decade career, Davis has worked on over 40 feature films. As an alumnus of the Industrial Light and Magic Model Shop, Davis has worked on Starship Troopers (1997), Galaxy Quest (1999), Pearl Harbor (2001) feature films, as well as the Star Wars, Matrix, Terminator, Mission Impossible, and Jurassic Park franchises. In addition to his work in visual effects, Davis has also worked in Disney's art departments and on several stop-motion projects including Tim Burton's The Nightmare Before Christmas (1993) and Laika Studios' Coraline (2009). More recently Fon has worked on Guardians of the Galaxy (2014), Interstellar (2014), Arrested Development, The Carbonaro Effect, and Sarah Silverman's I Love You, America.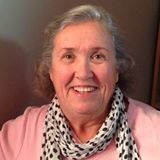 Kathleen Gavin
Kathleen Gavin brought her extensive production experience in theater and animation to her role as Senior Vice President, Special Projects, for Walt Disney Feature Animation (today known as Walt Disney Animation Studios). Her main responsibilities included overseeing the development and production of The Walt Disney Studios' outside animated projects as well as overseeing animated films that capitalize on new technology. Her assignments included Toy Story 2 (1999), done in collaboration with Pixar Animation Studios, Fantasia/2000 (2000), and Dinosaur (2000).
A native of Chicago, Gavin attended Marquette University before launching her professional career in the area of advertising and media-buying. In 1976, she began a three-year association with the prestigious St. Nicholas Theater in Chicago, where she was involved as a stage manager on such productions as David Mamet's The Water Engine and Lanford Wilson's Fifth of July. During that time, she first worked with Peter Schneider, who went on to become President of Disney's Feature Animation division. Starting in 1979, Gavin served a two-year stint as Production Manager for Mayor Jane Byrne's Office of Special Events and organized outdoor concerts, neighborhood festivals, and parades for the City of Chicago.
Moving to Los Angeles in 1981, Gavin worked as a production manager on numerous industrial and low-budget films. From 1983–4, she served as Project Manager for the theater portion of the 1984 Olympic Arts Festival and was reunited with Schneider, who invited her to join him at Disney. She worked as Production Manager of Walt Disney Pictures' 1988 animated hit Oliver & Company, and took on expanded duties as associate producer for the Studios' 1990 animated release, The Rescuers Down Under.
Gavin was also co-producer of Touchstone Pictures' innovative stop-motion animated-fantasy, Tim Burton's The Nightmare Before Christmas (1993).  Transplanted to San Francisco for over two years to set up Skellington Productions, she was responsible for supervising the daily operations involved in the making of the film.
In 1994, Gavin returned to Burbank as Vice President of Production. In this capacity, she was responsible for overseeing the original Toy Story (1995), the first computer-generated animated feature done in collaboration with Pixar; and Runaway Brain (1995), the first Mickey Mouse short film since 1953. Gavin was promoted to Senior Vice President in 1996. Her first order of business was to oversee the construction of a new digital studio built for the production of Dinosaur. She continued to work with Pixar and to oversee numerous projects, including Fantasia/2000, until her retirement in 2006.
Since leaving Disney, she has volunteered with a number of non-profits including serving as President of the Board for the Atwater Park Center, a school for young special needs children, with a specific focus on kids with autism. She is currently president of the LA County Women's Golf Association.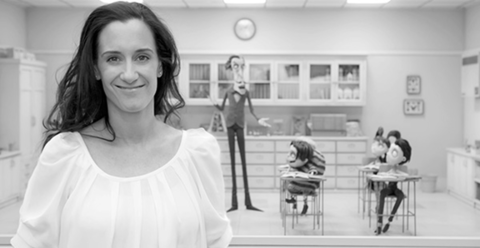 Allison Abbate
Allison Abbate is a BAFTA Award®-winning animation producer and currently runs Warner Animation Group (WAG), the theatrical animation division of Warner Bros. Pictures, as Executive Vice President.
Abbate most recently produced SCOOB! (2020), and executive-produced global blockbuster The LEGO® Movie (2014) and Smallfoot (2018). Prior to assuming her post at WAG, Abbate produced Tim Burton's Corpse Bride (2005) and Frankenweenie (2012), Wes Anderson's Fantastic Mr. Fox (2009), and Brad Bird's directorial debut, The Iron Giant (1999).
Her additional credits include producing the animation for Looney Tunes: Back in Action (2003), co-producing the Academy Award®-nominated Mickey Mouse short Runaway Brain (1995), and co-producing Space Jam (1996), which broke new ground by combining classic animated Warner Bros. characters with live-action sequences.
Abbate began her career working on several of Disney's most beloved animated films, including The Rescuers Down Under (1990) and Tim Burton's The Nightmare Before Christmas (1993).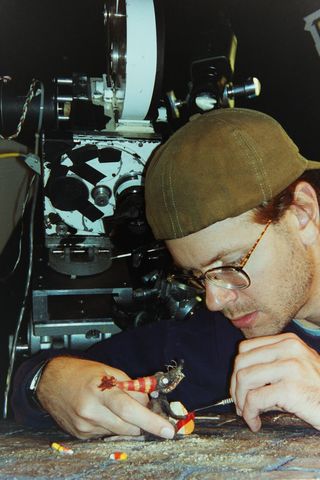 Anthony Scott
Anthony Scott has specialized in stop-motion animation for over 30 years. Tim Burton's The Nightmare Before Christmas (1993) was his first feature film. Since then, he has worked on other stop-motion classics such as James and the Giant Peach (1996), Tim Burton's Corpse Bride (2005), and Coraline (2009). Additionally, he created the website Stopmotionanimation.com, a place for animators to share information and post their work. He is currently a Lead Animator on Henry Selick's new film Wendell and Wild for Netflix Animation.
On-Sale Information
Tickets for Crowning the Pumpkin King: The Building of a Disney Nightmare are available as follows:
Walt's Circle Donors: Purchase tickets beginning Monday, September 7 at noon by calling 415.345.6810 or emailing membership@wdfmuseum.org
Supporter and Friend-level members: Purchase tickets beginning Wednesday, September 9 at noon by calling 415.345.6810 or emailing membership@wdfmuseum.org
All member levels: Purchase tickets online beginning Friday, September 11 at noon
Public (non-members): Remaining tickets available online beginning Monday, September 14 at noon
To receive priority access to purchase tickets, you may upgrade your membership. Membership dues and Walt's Circle donations may be paid as monthly installments or as a one-time annual payment. For more information, please email membership@wdfmuseum.org or call the Membership Department at 415.345.6810.
Help Us Continue Our Digital Efforts
Since opening over 10 years ago, we have sought to make the museum a place where our guests could find animation, innovation, and inspiration and immerse themselves in the remarkable life story of Walt Disney—the man who raised animation to an art, tirelessly pursued innovation, and created a distinctly American legacy, transforming the entertainment world.
Over the course of our current closure, we have increased our digital presence to stay true to our mission. Your donations ensure that we can continue opening our museum virtually to the world, and that future generations can continue to be inspired by Walt Disney's life and legacy.