After years of making package features that compiled animated short subjects, Walt Disney's artists knew that Cinderella, released 70 years ago in 1950, would be different. As a full-length fairy tale, it was more akin to the stories they'd told before World War II. But the film would have a twist on its predecessors.
Committed to a financially-stringent production, Walt had the story filmed in live-action with actors to serve as visual inspiration and reference. For human characters, the animators followed the live-action closely, an equally helpful and risky practice. Creatively, they had to learn when to follow the material and when to break from it.
Cinderella's character animation was dominated by the handiwork of a group that came to be known as the "Nine Old Men," an inside political reference of the time that became a well-regarded moniker for decades to come. Of the many skilled artists who worked on Cinderella, here are five.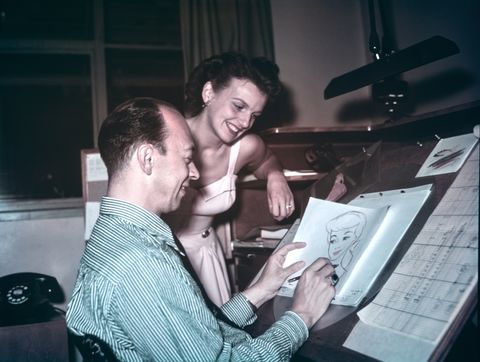 Animator Marc Davis and the Famous Cinderella Dress Sequence
With a sophisticated, cosmopolitan style, Marc Davis ensured Cinderella herself would be a new type of Disney heroine. Colleague Frank Thomas remembered that Davis, who both animated and helped oversee her design, "insisted that everything be related mechanically, so for her head to be okay, the chin, the cheeks, all had to be in place." With her ubiquitous sense of appeal, Davis told Newsweek at the film's release that Cinderella's appearance was "the common denominator of all fairy-story princesses."
Famously, Walt Disney recalled the transformation of Cinderella's dress to be his favorite piece of Disney animation. Davis supervised the scene, and said, "It really shows a lot about Walt Disney himself: magic, wishes coming true and that kind of thing. Cinderella had a real strength of character throughout that film. They weren't going to beat her no matter what."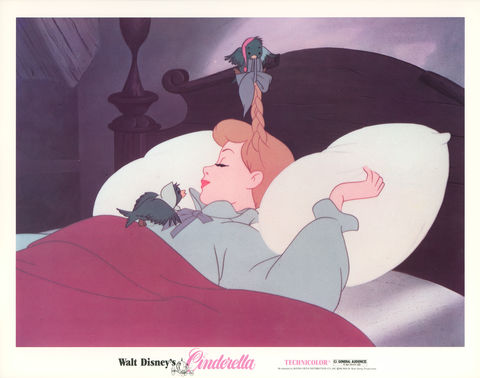 Animator Eric Larson Introduces Cinderella
Eric Larson shared supervision of Cinderella's animation with Marc Davis. Among other scenes, Larson drew Cinderella's introduction, where the princess-to-be awakens early for work. Larson brought softness and intimacy to the character, what animator Andreas Deja—who studied under Larson in the 1970s and 80s—later described as "instantly likable."
Walt Disney's decision to make Cinderella came in part from his belief that a fairy tale with an appealing heroine stood the best chance of success with the post-war American audience. Larson's scene thus had high stakes. Though it was a challenge for both Davis and Larson to co-supervise the same character between different scenes, the result made for a balanced leading lady. Not only does Cinderella convey a regal, would-be sophistication, but also a down-to-earth compassion, playfulness, and capacity to dream.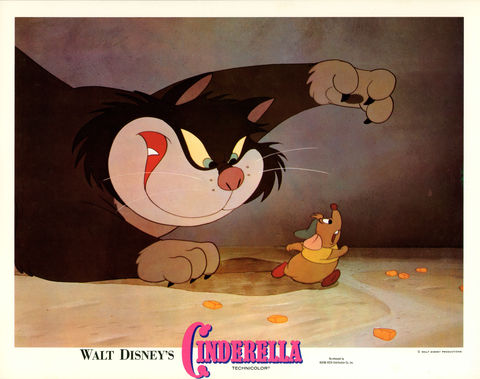 Animator Ward Kimball Pounces on Lucifer the Cat and the Mice
Ward Kimball was a free-thinking animator who relished opportunities to express his creativity in the midst of a larger story. With Lucifer the cat, Kimball made one of his best efforts, sending the feline into a spasm of excitement during his search for the mouse Gus Gus hidden beneath a teacup. As archnemesis of the mice, Lucifer was deliciously evil and unapologetically mischievous. Walt Disney himself found inspiration for Lucifer's pillow-like body in Kimball's family cat during a visit to his home.
In collaboration with animator Fred Moore and others, Kimball also supervised the mice, who became some of the most popular characters in the film. He described the appearance of the mice as a "breakthrough." More realistic, their "little pointed noses with whiskers and mouse ears" were a welcome contrast to Mickey Mouse's exaggerated design, and "pointed up the value of caricaturing the whole thing." Sharing the screen with realistic human characters, this approach was crucial to blending the two styles.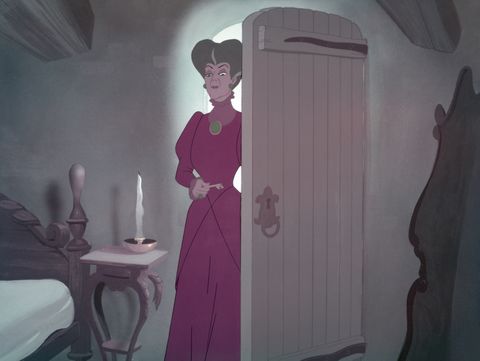 Animator Frank Thomas on Cinderella's Wicked Stepmother, Lady Tremaine
"Every so often you get something that's real tough," Frank Thomas would later describe of the wicked stepmother, Lady Tremaine—the first in a string of villains Thomas would animate in subsequent animated features. With a powerfully elegant voice—by actress Eleanor Audley—Tremaine was restrained and ominous, demanding an intensely understated acting style. Introduced in her throne-like bed, Tremaine hardly moves as she deplores Cinderella's "vicious practical jokes"—her face shifting between harsh expressions.
Thomas was one of the few Disney artists up for such a challenging task. As he later explained to historian Michael Barrier, "You realized that for the picture to have any strength, to have any meaning, it had to have a stepmother who was a certain character, and did a certain job." He took the challenge in stride, and could do little but shake his head and laugh when at performances of the Firehouse Five Plus Two—the famed jazz band in which Thomas played piano—bandmate Ward Kimball would introduce his Disney colleague as the artist who drew the stepmother, to which the audience would playfully boo. Kimball, of course, drew the popular mice, for which he received cheers and applause.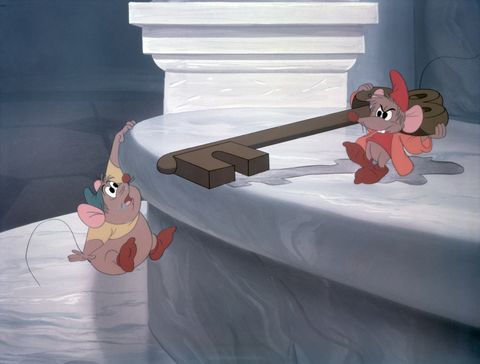 Animator Wolfgang Reitherman on Jaq Jaq and Gus, "Key" Characters in Their Own Way
Wolfgang "Woolie" Reitherman had been away from Disney during his World War II service in the Army Air Forces and subsequent work as a commercial airline captain in Asia. Making his final return to the Disney Studios, Reitherman saw the storyboards for Cinderella and remembered telling Walt, "You've got to make it!" The film seemed like the perfect amount of entertainment that would be "a lot of fun to work on."
Reitherman was known for his confident, powerful drawings, and in Cinderella he supervised the scene where Jaq and Gus Gus desperately attempt to move a key up a towering staircase in order to free the heroine. The scene demonstrated a knack for suspense and action that was a Reitherman staple, and would continue as the animator moved increasingly into directorial roles. Intercut with the Duke's arrival with the glass slipper, it's a poignant climax that unites the two storylines.
With thanks to Theodore Thomas for his input.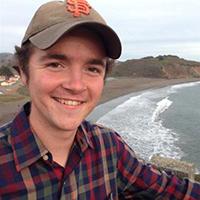 –Lucas Seastrom
Lucas O. Seastrom is a writer, filmmaker, and contracting historian for The Walt Disney Family Museum.
Image sources (listed in order of appearance):
Marc Davis and Ilene Woods, Cinderella (1950), February 15, 1950; courtesy of the Walt Disney Archives Photo Library; © Disney
Lobby card rerelease, Cinderella (1950), 1973; collection of the Walt Disney Family Foundation; © Disney
Lobby card rerelease, Cinderella (1950), 1973; collection of the Walt Disney Family Foundation; © Disney
Lady Tremaine film image, Cinderella (1950); courtesy of the Walt Disney Archives Photo Library; © Disney
Gus and Jaq move the key up the stairs film image, Cinderella (1950); courtesy of the Walt Disney Archives Photo Library; © Disney