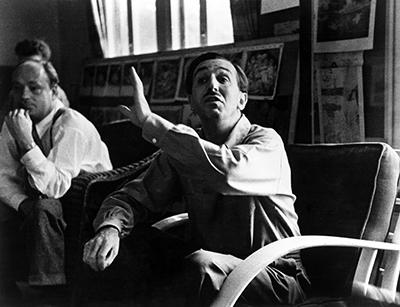 Of all the countless stories and anecdotes about Walt Disney, one of the most iconic and oft-recounted by those who knew him was of the fateful evening in the mid-1930s when Walt assembled his core group of artists in the sound stage at the Disney studio on Hyperion Avenue. There, without aid or introduction, Walt single-handedly performed the story of what would become Snow White and the Seven Dwarfs (1937). Adopting the voices and gestures of each character, he moved across the stage and held their rapt attention. "We were spellbound," Art Director Ken Anderson would remember, "He was all by himself and he acted out this fantastic story."
It was one of Walt's shining moments as a storyteller. It was also one of his great moments as a leader. Knowing full well of the herculean task that loomed ahead of his team, Walt knew that inspiration was required. This energy would come from hope and possibility, the faith that this story could be unlike anything an audience had yet seen. In short, it could be so darn good that they wouldn't know what hit them.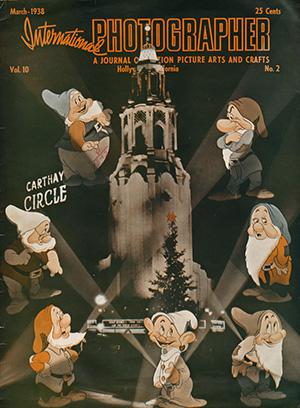 It was the first film of its kind made in America: a feature-length story crafted entirely in the animated medium. Now 80 years later, at a time when blockbuster-scale productions seem almost as frequent in occurrence as the nightly news, it can be difficult to grasp just how remarkable of an experience it must have been to enter a movie house in the late 1930s and see Walt's debut feature.  
Hollywood had the first opportunity to see it in all its glory when the film premiered in December 1937 at the Carthay Circle Theater. Before the screening commenced, Walt seemed perched on a ledge, anxiously smiling for the camera and all the while never letting go of his wife Lillian's hand. Like Mickey Mouse's debut nearly a decade earlier, Snow White was yet another gamble on which Walt's future and that of his studio depended. His humility that evening contrasted the presentation onscreen that stunned the glitz and glamour of the Hollywood elite in attendance.
The rest of the country itself, and the world beyond, would have to wait until 1938 to see the film. As the Reno-Gazette Journal put it, "Only in Hollywood, where a dazzling, formal premiere is being planned, will the completed film be seen by Christmas. Weeks more will be required to make prints for nationwide distributions." To say that anticipation was high would be an understatement. For once, it seemed adults and children alike could hardly wait for the passing of Christmas and the start of a new year when Snow White and the Seven Dwarfs would arrive on their local screens.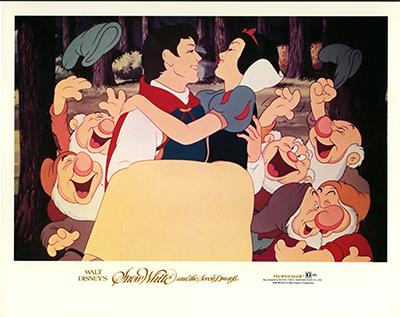 On Sunday morning, December 5, 1937, subscribers to the Baltimore Sun would read, "[…] the picture represents Walt Disney's greatest ambition. The creator of Mickey Mouse and the Silly Symphonies could have gone on and on, devising new absurd stunts for his madcap menagerie. He was sure of universal applause. But applause wasn't enough. He had to have more room to permit the creatures of imagination to disport themselves for the edification of others. The only way to do it was to present the world with a full-length animated feature picture."
As early as the summer of 1937, whilst Walt and his crew were still hastily working to finish production, audience excitement was palpable. In July, a reporter from the Philadelphia Enquirer wrote of his tour of The Walt Disney Studios. Snow White and the Seven Dwarfs was costing Walt one hundred dollars for each foot of film produced, a fair portion of which was created with the new multiplane camera system, what the reporter called "an amazing machine that would baffle Einstein." Seemingly won over by what he had seen, he ensured the readers that the film would gross some four million dollars upon its release, a figure not entirely far off from the eventual statistic.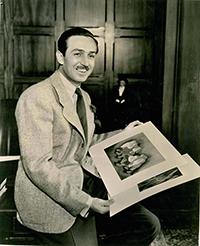 Beginning at the time of its release and ever since then, so much has been said and written about Snow White and the Seven Dwarfs. It's a testament to the film's everlasting impact. But it's a testament still to the film's own voice that seems to inspire endless discussion and celebration. It's a voice empowered by the film's own creators.
The unique power of cinema allows us to still tap into that energy all these decades later. In every scene and drawing of Snow White and the Seven Dwarfs there remains hints of Walt's first solo performance to his team and traces of the ingenuity and endless perseverance of the artists and technicians, each sweating and laboring to the veritable last minute to deliver the picture on time. The film lives as did its creators. If we listen closely, we can hear Walt and his team still speaking to us, still pushing us to be all we can be.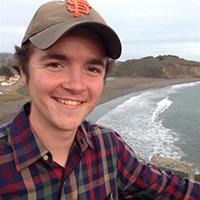 Lucas O. Seastrom is a writer, filmmaker, and contracting historian for The Walt Disney Family Museum.