Shortly after his 15th birthday, Walt Disney saw a movie that made a powerful impression on him. The film was Snow White, starring Marguerite Clark, and Walt, then a youngster in Kansas City, saw it at a special "movie party" sponsored by the Kansas City Star. The film impressed him partly because of its presentation: it was shown in the city's huge Convention Hall, projected on a four-sided screen suspended in the center of the auditorium, so that the thousands in the circular hall could see it clearly.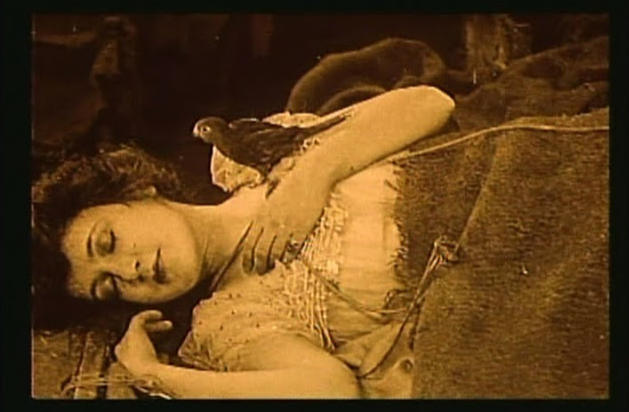 But it wasn't just the large scale of the presentation that impressed Walt. The film itself lingered in his memory long after the showing. It was loosely based on the Brothers Grimm story of "Snow White," but more particularly on a 1912 stage production which also had starred Marguerite Clark. Drawing on generations of fantasy tradition, and Ms. Clark's winning performance, the 1916 version of Snow White was a film of rare charm and appeal. It was, Walt told an interviewer in later years, "a perfect story." In the 1930s, when he determined to produce his first feature-length animated film, the story of Snow White instantly came to mind. Today, of course, we know that he adapted the story in his own unique, original way; but he remarked more than once that he had been inspired partly by his memory of that long-ago movie showing in Kansas City.
On Saturday, February 16, San Francisco audiences will have the chance to relive young Walt's experience when The Walt Disney Family Museum joins forces with the San Francisco Silent Film Festival to present Snow White (1916) at the Castro Theater. As the opening program in the Festival's midwinter event, Snow White will be presented in a beautiful tinted 35mm print, lovingly restored by George Eastman House, and accompanied with live music by the renowned Donald Sosin. Here today's audiences can see for themselves the charming fantasy and narrative themes that so impressed the young Walt Disney—and, through him, exercised an incalculable effect on later film history.