Cost
Free with museum admission
Date
Jul 22, 2015 – Dec 7, 2015
"Tomorrow is a heck of a thing to keep up with." —Walt Disney
The Walt Disney Family Museum is proud to announce its next exhibition, Tomorrowland: Walt's Vision for Today, on view from July 22 through December 7, 2015. Guest-curated by Academy Award®-winning director, writer, and producer Brad Bird (The Incredibles, Ratatouille, Tomorrowland), this engaging, multimedia exhibition showcases Walt Disney as a technological innovator, science fiction storyteller, and futurologist by spotlighting his vision of Disneyland's groundbreaking Tomorrowland and its complete and revolutionary 1967 rebuild.
Through animated sequences, musical compositions, sound bites, graphics, audio visuals, vintage posters, and more, Tomorrowland: Walt's Vision for Today will immerse visitors in the story of Walt's hopes and vision for the future, as reflected in his creation of the 1967 version of Tomorrowland at Disneyland. This exhibition allows visitors to experience Walt's perception of this beautiful tomorrow in a robust and vibrant way.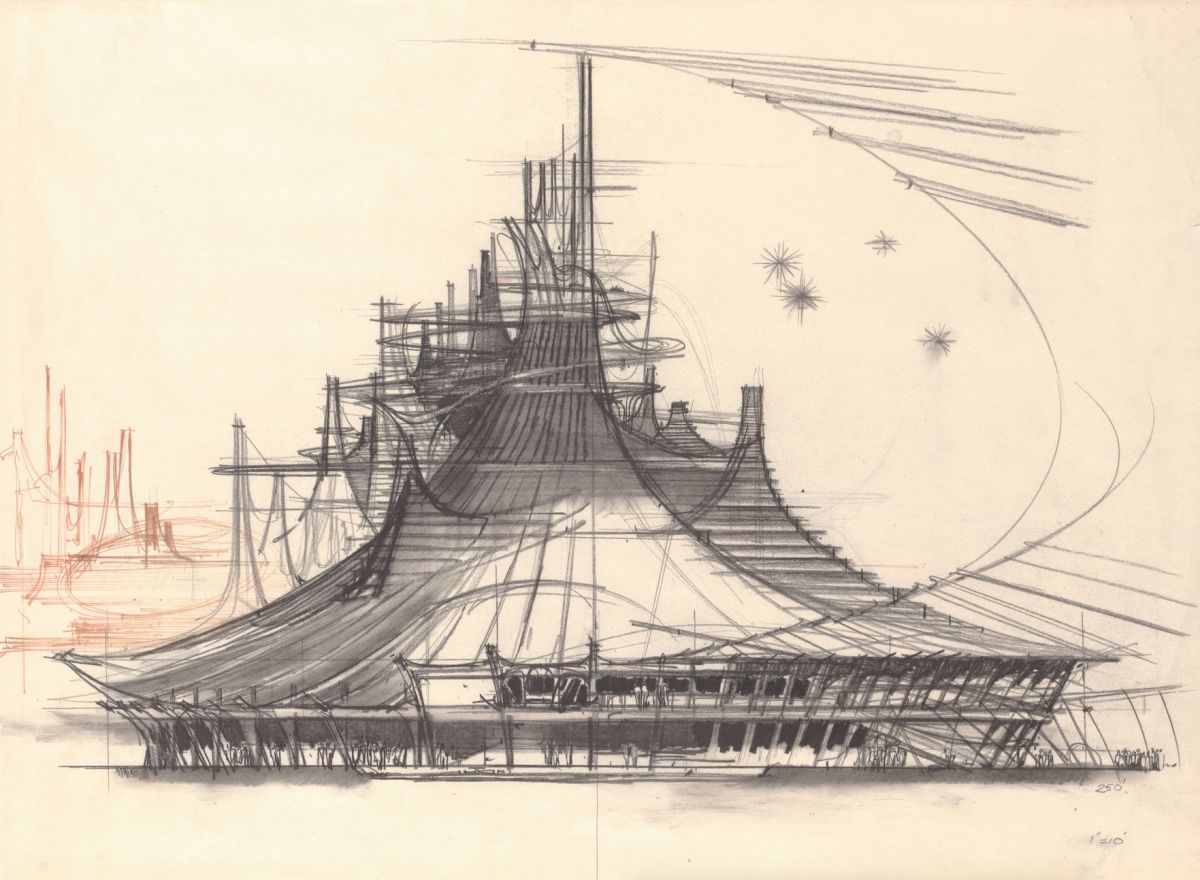 "Physically, Disneyland would be a small world in itself," Walt said. "Disneyland will be the essence of America as we know it: the nostalgia of the past with exciting glimpses into the future."
During the creation of Disneyland, Walt and his collaborators had an eye on the past, pulling from historical content and previous projects to create Main Street, U.S.A., Fantasyland, Adventureland, and Frontierland. But, as Tomorrowland would be dedicated to the future, reference materials were non-existent and needed to be imagined and created from scratch. As told by animator Ward Kimball: "Projection into the future could best be attained by animation, since it could not yet be photographed." 
To accomplish this feat, Walt chose Kimball to collaborate with renowned rocket scientist and space architect Wernher von Braun in creating the Man in Space series. As part of the Disneyland television show, these three one-hour "science factual" episodes would mix humor with hard, scientific facts to educate and entertain the public on space exploration. Beyond being the inspiration for the plans and designs for Tomorrowland, Man in Space impacted the development of the U.S. space program after President Eisenhower screened the episodes for high-ranking Pentagon officials, helping encourage America's space initiatives.
When Disneyland opened on July 17, 1955, Walt dedicated Tomorrowland with these words: "A vista into a world of wondrous ideas, signifying man's achievements … a step into the future, with predictions of constructive things to come. Tomorrow offers new frontiers in science, adventure, and ideals: the Atomic Age, the challenge of outer space, and the hope for a peaceful and unified world."
Though it was designed as imaginative and forward-looking, Tomorrowland was destined to become outdated as the future "caught up." Never one to sit still, Walt used the 1964 New York World's Fair as an opportunity to broaden his vision, expand his park, experiment with new technological advancements, and test the market on the East Coast. Partnering with leading American corporations, which provided key funding for development, Walt debuted four major attractions at the fair: Ford's Magic Skyway, it's a small world presented by Pepsi-Cola/UNICEF, the State of Illinois' Great Moments with Mr. Lincoln, and General Electric's Progressland, featuring the Carousel of Progress. 
Following the success of the New York World's Fair, Walt moved forward with Project X—the Florida Project, which would include the Experimental Prototype Community of Tomorrow, or Epcot. This prototype community was to be a reimagined city where upcoming technology, improved transportation and utilities, and progressive communications could be tested and integrated to pedestrian life. 
This need to keep pace with the future didn't come as a surprise to Walt. He factored in this need for change and updates throughout his initial plans for Disneyland: "Disneyland is something that will never be finished. Something that I keep developing, keep plussing and adding to … it will be a live, breathing thing that will need change."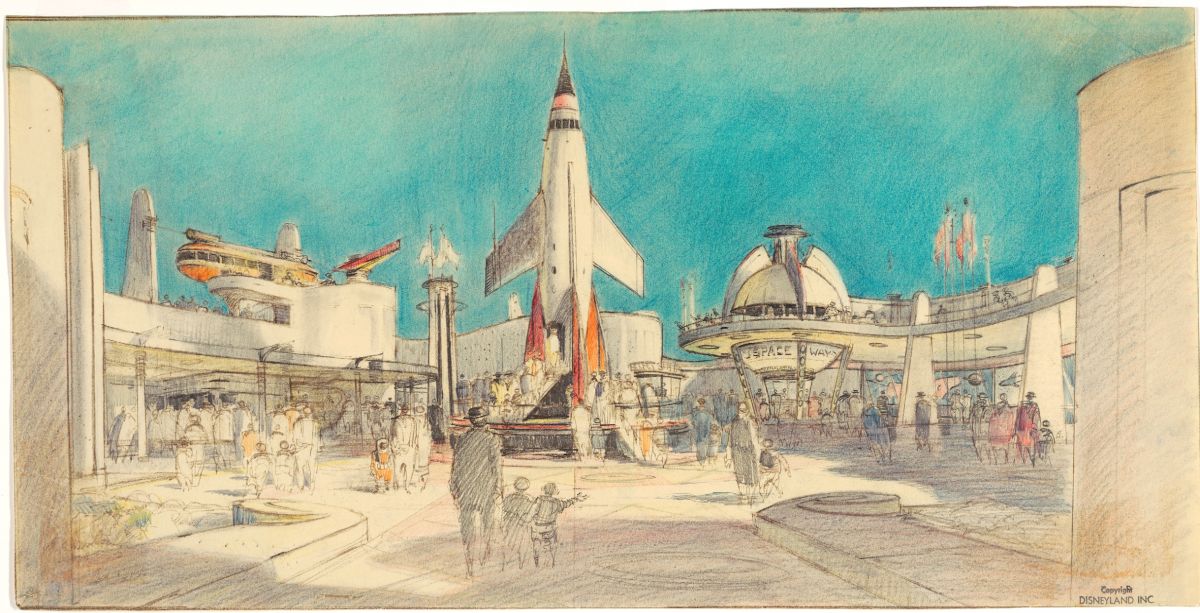 During his life, Walt spent his time redeveloping, plussing, and adding to his new visions of Tomorrowland. Seven months after his passing, the new Tomorrowland opened at Disneyland on July 2, 1967. Though this themed land currently exists in five different Disney Parks & Resorts and has experienced a number of additional changes since that day, one constant remains: as long as there is imagination in this world, Tomorrowland will keep moving forward towards a great, big, beautiful tomorrow.
Tomorrowland: Walt's Vision for Today is organized by The Walt Disney Family Museum, in close partnership with The Walt Disney Company's Walt Disney Imagineering, and will be on view in the near future, from July 22 to December 7, 2015 in the museum's Theater Gallery.