Date
Sat, Dec 19 | 10:30am-12:30pm
Cost
$35 members | $40 non-members
Join long-time Disney Supervising Animator Dave Pruiksma—Flounder and Seahorse from The Little Mermaid (1989); Mrs. Potts and Chip from Beauty and the Beast (1991); Victor and Hugo from The Hunchback of Notre Dame (1996); and many others—as he illustrates a scene from scratch, shares a rare look into the process of Disney animation as it was during the "Renaissance" of the 1980s and 90s, and applies it to the present-day animation industry.
Q&A and Requirements
Questions can be submitted during the webinar through Zoom's Q&A function. Due to anticipated demand and limited Q&A time, not all submitted questions will be answered.
All participants must sign up by noon PT on Friday, December 18. Participants must have a Zoom account to attend the webinar. A link to the webinar and instructions for joining will be sent via email prior to the event.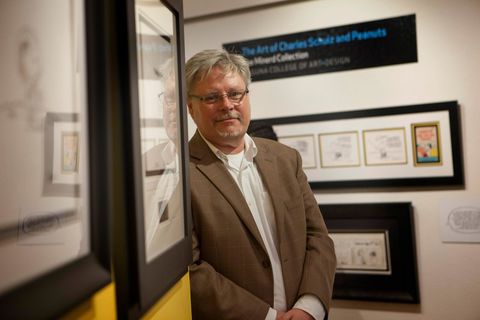 About the Speaker
"The King of Cute" is what David Pruiksma was dubbed by his peers at CalArts. Today, the title seems particularly appropriate in that over the past 40 years Pruiksma has been cast on some of the cuter characters to come out of the Disney menagerie.
Hired at Walt Disney Feature Animation (today known as Walt Disney Animation Studios) in the summer of 1981 as an inbetweener on Mickey's Christmas Carol (1983) after only two years at CalArts, Pruiksma worked with top animator Ed Gombert bringing Ratty and Moley from The Adventures of Ichabod and Mr. Toad (1949) back to the screen. 
His Disney credits include Gurgi from The Black Cauldron (1985); Dr. Dawson from The Great Mouse Detective (1986); Jenny, Oliver, Winston, and others from Oliver and Company (1988); Flounder (with animator Barry Temple) for The Little Mermaid (1989); Buzzy from the Cranium Command attraction at EPCOT Center; Bernard and Bianca from The Rescuers Down Under (1990); Mrs. Potts and Chip from Beauty and the Beast (1991); Sultan from Aladdin (1992); Pumbaa from The Lion King (1994); Flit from Pocahontas (1995); Victor and Hugo from The Hunchback of Notre Dame (1996); consulting on Disney California Adventure Park for Walt Disney Imagineering; early animation on The Emperor's New Groove (2000); and Mr. Harcourt and Ms. Packard from Atlantis: The Lost Empire (2001). Pruiksma made the difficult decision to leave Walt Disney Feature Animation after nearly 20 years.
He currently writes articles and does interviews regarding current trends in character animation. His other interests include photography, writing, working on his Mac computer, gardening, traveling, and collecting old toys and recordings. He currently resides in Southern California, but spends as much time as he can at his second home on the coast of Cambria, California.
About CAT Animation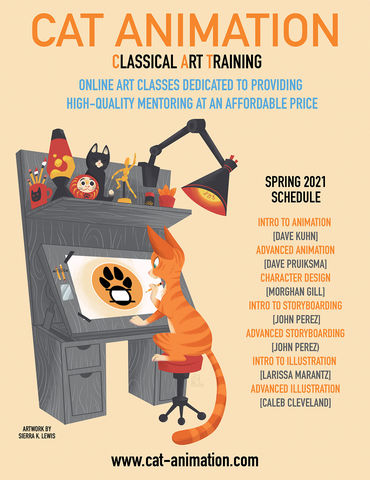 Help Us Continue Our Digital Efforts
Since opening over 10 years ago, we have sought to make the museum a place where our guests could find animation, innovation, and inspiration and immerse themselves in the remarkable life story of Walt Disney—the man who raised animation to an art, tirelessly pursued innovation, and created a distinctly American legacy, transforming the entertainment world.
Over the course of our closure, we have increased our digital presence to stay true to our mission. Your donations ensure that we can continue opening our museum virtually to the world, and that future generations can continue to be inspired by Walt Disney's life and legacy.