Date
Sat, May 18
Two Shows: 11am–12:30pm & 3–4:30pm
Cost
$40 members | $35 student and youth members
$60 non-members | $55 student and youth non-members
When Mickey Mouse had his debut in theaters in 1928, Walt Disney himself provided the voice of the beloved cartoon character. Over the years, Mickey has been famously voiced by the likes of Jimmy Macdonald and Wayne Allwine, and now, on Mickey and the Roadster Racers, the beloved character is voiced by our special guest, Bret Iwan. In conjunction with the opening of our special exhibition, Mickey Mouse: From Walt to the World, Iwan will discuss—in his own voice and in Mickey's distinctive falsetto—how he became the voice of the iconic character, his feelings on what it's like to portray such a celebrated figure, and the ways in which Walt still lends him inspiration.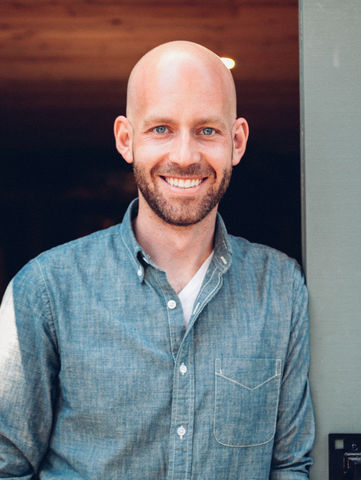 About the Speaker | Bret Iwan
Bret Iwan has loved the legacy and story behind Walt Disney for as long as he can remember, but he never dreamt life would take him to where it has: voicing Walt's most iconic character—and carrying on a legacy he has always held in great esteem. After graduating high school in 2000, Iwan decided to pursue his love of art and animation. Iwan earned a Bachelor of Fine Arts Degree from Ringling College of Art and Design in 2004 and then moved to Kansas City, where he began his career at Hallmark Greeting Cards. Just before Iwan's fifth anniversary with Hallmark, he received an email from a college friend—and Pixar animator—which outlined the auditions that were being held to select an understudy for the voice of Mickey Mouse. Realizing this was the chance of a lifetime, Iwan didn't hesitate to submit his audition after a little practice. Weeks later, he received a call that would set things into motion, and, finally, after several auditions, Iwan was offered his dream job as the fourth official voice of the beloved character, Mickey Mouse, who was first voiced by Walt Disney in 1928. Iwan moved to Los Angeles in September of 2009 to start the next chapter of his creative career. His first recording was in June of 2009, and, since then, he has gone on to record for Disney's theme parks, video games, toys, promotional material, game shows, live shows, Mickey Mouse Clubhouse (2006-2016), and the Mickey and the Roadster Racers (2017-2019) television series. The opportunities presented by the role continue to surprise him, and he looks forward to "fillin' in for the boss" far into the future. Iwan resides in Los Angeles, California.