Cost
$15 members
$25 non-members | $20 seniors and students (with ID) | $15 youths
FREE for children ages 5 and under, Registration Required
Join us for a talk with award-winning filmmaker Leslie Iwerks as she shares the creative process behind the new book based on her highly acclaimed Disney+ documentary series, The Imagineering Story (2019). The book expands further on the groundbreaking series for a more in-depth look at the work and legacy of Walt Disney Imagineering from Walt's time to today.
On-Sale Information
Tickets for Behind The Imagineering Story with Leslie Iwerks will be available as follows:
Walt's Circle Donors: Purchase tickets online beginning Tuesday, June 13 at noon PST by emailing membership@wdfmuseum.org.
Supporter, Founding, and Friend-level members: Purchase tickets beginning Wednesday, June 14 at noon PST by emailing membership@wdfmuseum.org.
All member levels: Purchase tickets online beginning Thursday, June 15 at noon PST via the Member Portal.
Public (non-members): Purchase tickets online beginning Friday, June 16 at noon PST.
COVID Safety Information
Masks are no longer required, but are strongly recommended, while attending programs in the theater and Learning Center. For more information, please visit our Welcome Back page.
About the Speaker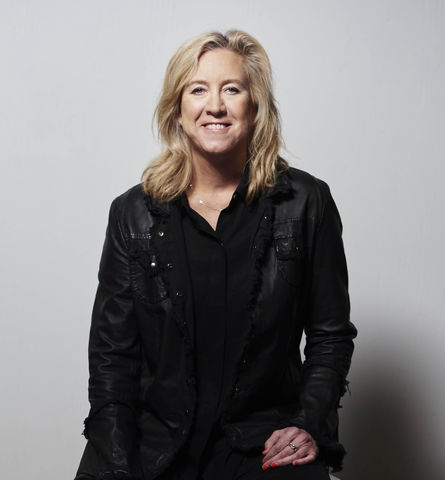 Leslie Iwerks
Leslie Iwerks is an Academy Award® and Emmy®-nominated director and producer. For over a decade, she has produced, directed, and edited award-winning feature and short documentaries, television specials, tributes, corporate films, and digital content. Her clients have included Disney, Pixar, Hearst, Starz, Bravo, GE, and the Academy of Motion Picture Arts and Sciences, among others. Her body of work encompasses theatrical and television films and series —The Hand Behind the Mouse (1999), The Pixar Story (2007), ILM: Creating the Impossible (2010), The Imagineering Story (2019), and Citizen Hearst (2021)—to her acclaimed environmental and social issue documentaries—Recycled Life (2006), Downstream (2009), and Pipe Dreams (2019).
Her desire to innovate and push boundaries in documentaries, film, animation, and new technologies was cultivated and inspired by her family upbringing. Her grandfather, Ub Iwerks, was—along with Walt—the original designer and co-creator of Mickey Mouse and multiple Academy Award-winning visual effects pioneer. Her father, Don Iwerks—also an Academy Award winner for Technical Lifetime Achievement—co-founded the large-format film company Iwerks Entertainment, building systems in over 200 theaters around the globe. Leslie is an adventure and travel enthusiast and has filmed on all seven continents.
About the Book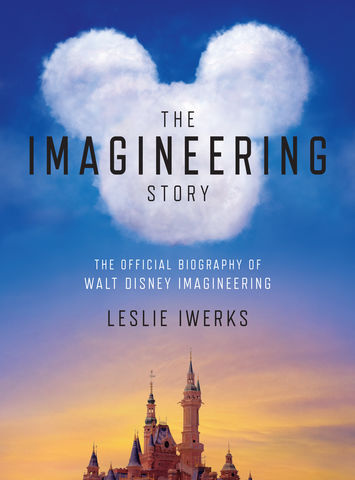 The highly acclaimed and rated Disney+ documentary series, The Imagineering Story, becomes a book that greatly expands the award-winning filmmaker Leslie Iwerks' narrative of the fascinating history of Walt Disney Imagineering.
The entire legacy of WDI is covered from day one through future projects with never-before-seen access and insights from people both on the inside and on the outside. So many stories and details were left on the cutting room floor—this book allows an expanded exploration of the magic of Imagineering.
So many insider stories are featured, including:
Sculptor Blaine Gibson's wife used to kick him under the table at restaurants for staring at interesting-looking people seated nearby, and he'd even find himself studying faces during Sunday morning worship. "You mean some of these characters might have features that are based on people you went to church with?" Marty Sklar once asked Gibson of the Imagineer's sculpts for Pirates of the Caribbean. "He finally admitted to me that that was true."
In the early days, Walt Disney Imagineering "was in one little building and everybody parked in the back and you came in through the model shop, and you could see everything that was going on," recalled Marty Sklar. "When we started on the World's Fair in 1960 and 1961, we had 100 people here. And so everybody knew everything about what was happening and the status of [each] project, so you really felt like you were part of the whole team whether you were working on that project or not. And, you know, there was so much talent here."
A must-have for Disney Parks fans!