Date
Please stay tuned for more
information regarding on-sale dates
Our latest major exhibition, Mickey Mouse: From Walt to the World, pays homage to animation's most beloved and recognizable character. However, despite Mickey's world-wide fame, few know this iconic character as well as the guest curator of our exhibition—and former Mickey animator—Andreas Deja, whose vision for this exhibition was shaped by his unique relationship with Mickey. At this special members-only event, join Deja for an intimate discussion about the challenges he and the museum's collections team faced, including how they managed to narrow down nearly a century's worth of Mickey artwork and ephemera in order to form this definitive exhibition. If you are a fan of Mickey and his enduring legacy, do not miss this exciting behind-the-scenes look at the creation of Mickey Mouse: From Walt to the World.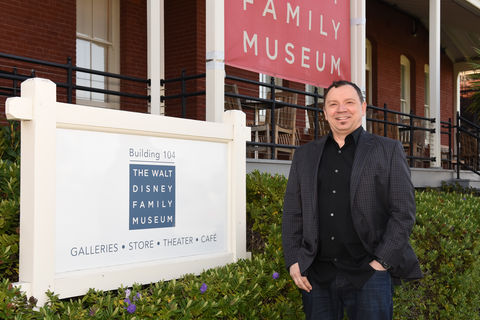 About the Speaker | Andreas Deja
Andreas Deja first applied for a job as a Disney animator at the age of 10. Born in Poland and raised in Germany, he recalls writing The Walt Disney Studios immediately after seeing The Jungle Book (1967). The Studios wrote back to Andreas explaining that there were no openings, but they were always on the lookout for new talent. At the age of 20, Andreas applied again and was accepted. Andreas began his Disney career working with Eric Larson, one of Walt's legendary Nine Old Men, and went on to work on animated films such as The Black Cauldron (1985), The Great Mouse Detective (1986), Oliver & Company (1988), and Who Framed Roger Rabbit (1988). Andreas oversaw the animation of Triton in The Little Mermaid (1989), Gaston in Beauty and the Beast (1991), Jafar in Aladdin (1992), Scar in The Lion King (1994), Mickey Mouse in Runaway Brain (1995), the title character in Hercules (1997), and Lilo in Lilo & Stitch (2002). In 2007, Andreas was honored with the Winsor McKay Award from ASIFA Hollywood International Animated Film Society, and was named a Disney Legend in 2015. The Walt Disney Family Museum celebrated Andreas' prolific career with the exhibition Deja View: The Art of Andreas Deja in 2017, and he served as the guest curator for the museum's 2018 special exhibition, Mickey Mouse: From Walt to the World.
Additional Information
This program is open to members only. To get access to this program and other exclusive member benefits, join today!