Cost
FREE | Sign-up Required
Date
Wed, Dec 15 | 5:30pm PT
Join film critic and author Leonard Maltin for a discussion about his newly released memoir Starstruck: My Unlikely Road to Hollywood as he shares stories of his favorite Hollywood moments, his extensive work within the Disney universe, and the ways in which the films of Walt Disney influenced his life and career.
Q&A and Requirements
Questions can be submitted during the webinar through Zoom's Q&A function. Due to anticipated demand and limited Q&A time, not all submitted questions will be answered.
All participants must sign up here by 5pm PT on Tuesday, December 14. Participants must have a Zoom account to attend the webinar. A link to the webinar and instructions for joining will be sent via email prior to the event.
On-Sale Information
Tickets for Happily Ever After Hours with Film Critic and Author Leonard Maltin will be available as follows:
All member levels: Reserve tickets online beginning Wednesday, December 1 at noon
Public (non-members): Remaining tickets available online beginning Friday, December 3 at noon
To receive priority access to purchase tickets, you may upgrade your membership. Membership dues and Walt's Circle donations may be paid as monthly installments or as a one-time annual payment. For more information, please email the Membership Department at membership@wdfmuseum.org.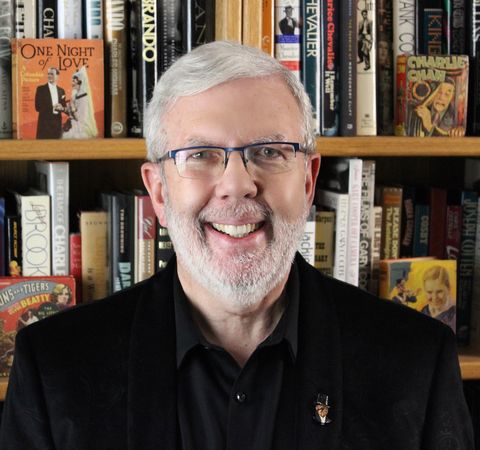 About the Speaker
Leonard Maltin first wrote about Walt Disney at the age of 16 in his magazine Film Fan Monthly. He expanded that material into a book, The Disney Films, first published in 1973, with updated editions in 1984, 1995, and in 2000 published by Disney Editions. He later co-produced and hosted the Walt Disney Treasures DVD series. His most recent Disney essays appear in the Taschen book The Walt Disney Archives Film Archives.
He is best known for his widely-used reference work Leonard Maltin's Movie Guide, its companion volume Leonard Maltin's Classic Movie Guide, and his thirty-year run as a film critic on television's Entertainment Tonight. He teaches at the USC School of Cinematic Arts, appears regularly on Turner Classic Movies, and hosts the weekly podcast Maltin on Movies with his daughter Jessie. His other books include Of Mice and Magic: A History of American Animated Cartoons; Hooked on Hollywood, The 151 Best Movies You've Never Seen, and The Art of the Cinematographer. He holds court at leonardmaltin.com.