Cost
$15 members
$25 non-members | $20 seniors and students (with valid ID)
$15 youths | FREE for children ages 5 and under, Registration Required
Join former Disney Imagineer Julie Svendsen as she discusses the artistry, unique style, and career of her friend and colleague, Disney Legend Walt Peregoy. Peregoy contributed to some of Walt Disney's most beloved films including Sleeping Beauty (1959) as a background painter, One Hundred and One Dalmatians (1961) as the background stylist, and later contributing to the design of EPCOT's World Showcase pavilions. He was nominated for an Academy Award® for his work with Disney Legend Eyvind Earle on the 1958 short film, Paul Bunyan.
On-Sale Information
Tickets for The Artistry of Disney Legend Walt Peregoy with Imagineer Julie Svendsen are available as follows:
Walt's Circle Donors: Purchase tickets beginning Tuesday, April 4 at noon PST by emailing membership@wdfmuseum.org.
Supporter, Founding, Friend-level members: Purchase tickets beginning Wednesday, April 5 at noon PST by emailing membership@wdfmuseum.org.
All member levels: Reserve tickets online beginning Thursday, April 6 at noon PST.
Public (non-members): Remaining tickets available online beginning Friday, April 7 at noon PST.
Become a member to receive priority access to purchase tickets. Membership dues and Walt's Circle donations may be paid as monthly installments or as a one-time annual payment. For more information, please email the Membership Department at membership@wdfmuseum.org.
COVID Safety Information
Beginning April 1, 2023, masks are no longer required, but are strongly recommended, while attending programs in the theater and Learning Center. For more information, please visit our Welcome Back page.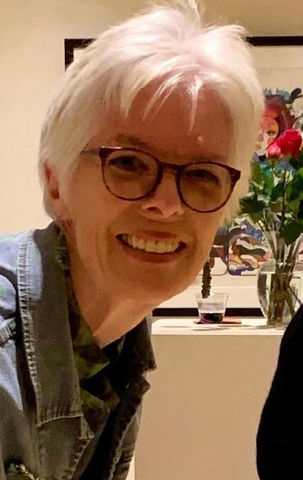 About the Speaker
Julie Svendsen was born in 1950 in Los Angeles, California. She is the daughter of longtime Disney animator and story man Julius Svendsen. Her mother, Carol Svendsen, also worked in several departments of Walt Disney Productions, including the Walt Disney Archives.
In 1970, Julie Svendsen was hired as an accounting clerk at WED Enterprises, the theme park division of Walt Disney Productions. She soon became aware of and inspired by the people involved in the design, art, architecture, engineering, and the myriad disciplines required to create the Disney theme parks. As a result, in 1974, Svendsen left WED and enrolled as a full-time art student at California State University, Northridge. In 1976, she furthered her art education and was accepted at ArtCenter College of Design. She graduated from ACCD in 1980 with a BFA in Illustration. Almost immediately, she was hired as a full-time show designer at WED and began working as a designer and illustrator for several attractions for the Disney theme parks. Her work over the years included illustrations for concepts and show design, graphics, and character design for several EPCOT pavilions, Typhoon Lagoon Water Park, Blizzard Beach Water Park, Disney Stores, and Disneyland Paris. 
After leaving WED in 2001, by then renamed Walt Disney Imagineering (WDI), she continued working for WDI as a freelance designer/illustrator for the Disney Parks in Tokyo and the early development of Shanghai Disneyland. In 2005, Svendsen was hired as a full-time toy designer for The Children's Place which, at that time, owned the Disney Stores. From 2005 until 2008, Svendsen designed plush and small toys based on Disney and Pixar animated features. She also freelanced for several clients including Disney Publishing, Universal Studios, and Jean-Michel Cousteau's Ocean Futures. 
In March 2022, Julie Svendsen, along with 11 other women, co-authored Women of Walt Disney Imagineering: 12 Women Reflect on Their Trailblazing Theme Park Careers, published by Disney Editions.
Currently, Svendsen spends much of her time painting for herself.