Date
Fri, Sep 27 | 6pm program, 7–10pm party
Our special fundraiser, Tiki Tiki Tiki Night, is sold out. On occasion, some programs sell out during the advanced member ticket sale. Join today at waltdisney.org/join and get advanced notice on programs plus early-access and discounts on tickets.
Enchantment, intrigue, and tropical delights await you as we team up with Tiki Oasis for a special evening celebrating the intersection of Tiki and Disney. Mix and mingle with painter, illustrator, and designer Shag (Josh Agle), enjoy delicious bites by Taste Catering, custom cocktails from San Francisco's Smuggler's Cove featuring Plantation Rums, and music from DJ Otto von Stroheim.  The evening will also include a rum tasting and pairing from Plantation Rum's Michael Goldman to celebrate the diversity of Caribbean Rum, plus book signings with Shag, Martin Cate, and Otto von Stroheim, and a ticketed program with Martin Cate, Smuggler's Cove owner, and Kevin Kern, Disney archivist and historian, discussing the history of Tiki at Disneyland.
Guests will receive an exclusive, signed print designed by celebrated Tiki artist Shag, commemorating the museum's 10th Anniversary. Ticket includes food from Taste Catering and admission to the museum's special exhibition Mickey Mouse: From Walt the World. Smuggler's Cove beverages are available for purchase with cash or credit card.
To accommodate this event, the museum will close early at 4pm with last gallery entry at 2:45pm.
True-Life Adventures of Tiki: The History of Tiki at Disneyland (SOLD OUT)
Join Tiki historian, renowned cocktail expert, and owner and creator of the award-winning Smuggler's Cove in San Francisco, Martin Cate, for an exploration of all things Tiki at "The Happiest Place on Earth"—Walt Disney's Disneyland. With the help of Disney archivist and historian Kevin Kern, this program will plot the development and backstory of some of Walt's most adventuresome creations, placing these works in the context of the popular and influential aesthetics of Tiki art, culture, and design. From the Tahitian Terrace to Walt Disney's Enchanted Tiki Room, this program will explore the tropical hideaways that Walt Disney helped bring to life.
About the Speakers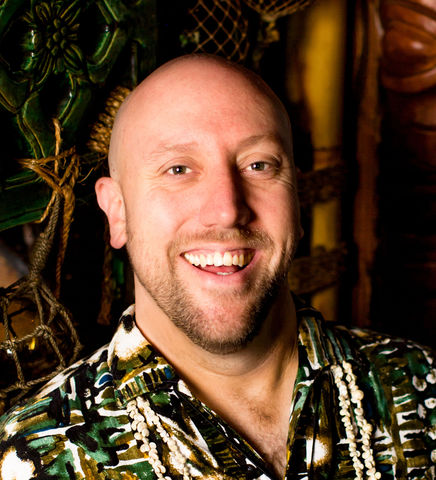 Martin Cate
Rum and Cocktail Expert, Owner and Creator of Smuggler's Cove
Martin Cate is a rum and exotic cocktail expert and the owner and creator of Smuggler's Cove in San Francisco. Smuggler's Cove features the largest rum selection in the United States and features cocktails from over three centuries of rum history. The Sunday Times of London called Smuggler's Cove one of the 50 Greatest Bars on Earth. In a global industry survey for Drinks International Magazine, Smuggler's Cove has been featured as one of the Top 50 Bars in the World for six consecutive years. Smuggler's Cove was named Best American Cocktail Bar 2016 at the 10th Annual Tales of the Cocktail Spirited Awards, one of the Top Ten Food & Beverage concepts of the last 25 years by Cheers Magazine, and one of the 13 Most Influential Bars of the 21st Century by Liquor.com. Smuggler's Cove was declared one of America's Best Bars by Playboy Magazine and was named to Esquire's Best Bars in America Hall of Fame. Martin is a passionate rum collector who conducts educational seminars and officiates rum & cocktail competitions across the United States, Europe and the Caribbean. He is also the co-owner of Whitechapel in San Francisco, Hale Pele in Portland, False Idol in San Diego, and a partner in Lost Lake in Chicago. Martin and Rebecca Cate's book Smuggler's Cove: Exotic Cocktails, Rum, and the Cult of Tiki was published by Ten Speed Press in June of 2016 and won the 2017 James Beard Award for Best Beverage Book and the 2017 Spirited Award for Best Cocktail Book.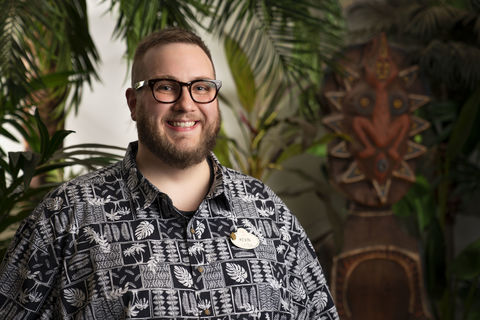 Kevin Kern
Manager, Research, Walt Disney Archives
Kevin Kern has worked with the Walt Disney Archives since 2011, joining the staff full-time in 2013 as part of the department's research team. Working alongside a diverse team of multitalented archivists, Kevin predominantly works with the group's collection of historical documents and artwork, and helps to facilitate internal company research and outreach projects. He also conducts interviews for the Archives' oral history program and assists with the development and installation of the group's museum exhibitions. Along with acknowledgements in several recent Disney history books, Kevin's writing has been featured in Disney twenty-three magazine, Disney Newsreel, Disneyland Resort Line, Club 33's Royal Street Review, and on D23.com. He has also hosted historical film retrospectives and special event programming for D23: The Official Disney Fan Club, Disney's El Capitan Theatre, Disney Vacation Club, the Disneyland Resort, and The Walt Disney Studios. He holds both undergraduate and graduate degrees from Syracuse University, is proudly a member of the Society of California Archivists, and will forever be a student of all things Disney.
About Our Special Guests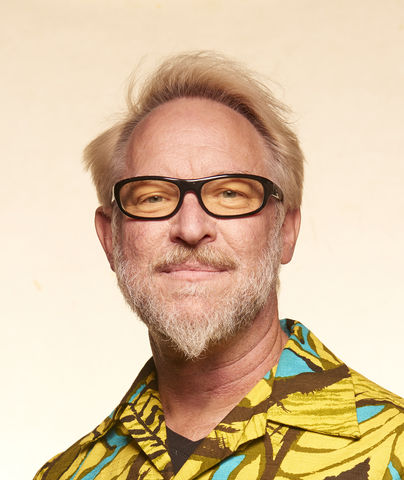 Josh Agle / Shag
Josh Agle, also known as Shag (a contraction of the last two letters of his first name and the first two letters of his last name), is a painter, illustrator and designer based in Southern California. He has had numerous gallery exhibitions worldwide and opened his first exclusive retail establishment, The Shag Store, in 2010.
Shag's distinctive imagery can be found on merchandise and products worldwide. He has created work for Coca-Cola, MGM's Pink Panther, Paul Frank Industries, and Playboy. In 2005, he was chosen to be one of two official artists featured as part of Disneyland's 50th anniversary.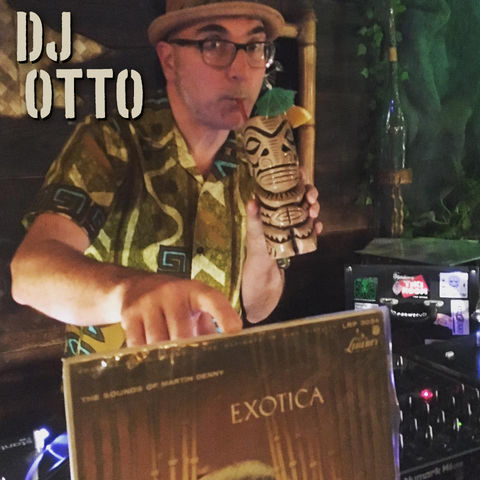 Otto von Stroheim
Disc jockey, publisher, promoter, and author Otto von Stroheim got his Exotica start publishing award-winning zine Tiki News (1995–2001). The highlight of his DJing career was performing on the boat in the lagoon of the Tonga Room in San Francisco. As a promoter, Otto was part of the team that created Exoticon '95, the first Tiki/Exotica music festival ever. He is the co-curator, along with his wife Baby Doe, of the first and largest Tiki convention in the world, Tiki Oasis.
From 1995–2004 he curated and hosted a dozen art shows including 21st Century Tiki, the world's first group Tiki art exhibit held at La Luz Gallery, Hollywood in 1996. For three of these groups shows he published catalogs: Tiki Art Now, Volumes 1–3. In 2017, Otto collaborated with Sven Kirsten on the exhibit and catalog for The Art of Tiki.
Spirit Sponsor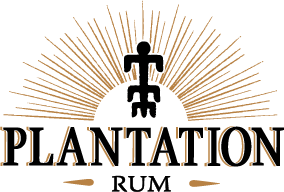 On-Sale Dates & Information
Tickets for Tiki Tiki Tiki Night special fundraiser are available as follows:
Walt's Circle Donors, Supporter, and Friend-level members: Purchase tickets beginning Tuesday, August 13 at noon by calling 415.345.6810 or emailing membership@wdfmuseum.org.
All membership levels: Purchase tickets online or at the Ticket Desk beginning Wednesday, August 14 at noon.
Public (non-members): Remaining tickets available online or at the Ticket Desk beginning Thursday, August 15 at noon.
Join as a member today to save on this very special event. To receive priority access to purchase tickets, you may upgrade your membership. Membership dues and Walt's Circle donations may be paid as monthly installments or as a one-time annual payment. For more information, please call the membership department at 415.345.6810.