Cost
Exhibition Preview
: FREE for members | Registration Required
Add-On Talk
: $40 members | $35 student and youth members
Fundraiser Reception
: $25 members
Location
Exhibition Preview
:
Diane Disney Miller Exhibition Hall
Add-On Talk
: Theater
Fundraiser Reception
: Awards Lobby
We are delighted to host a Member Preview Night in celebration of our newest exhibition, Walt Disney's The Jungle Book: Making a Masterpiece. Experience the exhibition before it opens to the public, attend an optional add-on talk with Guest Curator Andreas Deja and other legends from the making of Walt Disney's The Jungle Book (1967), and enjoy a fundraiser reception to toast the exhibition's opening.
Proceeds from the fundraiser reception will benefit The Walt Disney Family Museum's educational initiatives, including The Walt Disney Family Museum Animation Academy.
Unable to attend the full night's festivities? Tickets for each portion of the Member Preview are available separately for the convenience of our members.
Schedule of Events
5–9pm (last entry at 8:30pm) | Walt Disney's The Jungle Book: Making a Masterpiece Member Preview
Diane Disney Miller Exhibition Hall
Free, Reservation Required
6–7:30pm | Talk with Guest Curator Andreas Deja and Legends from the Making of The Jungle Book (1967)
Theater
$40 members | $35 student and youth members
7:30–9pm | Fundraiser Reception
Awards Lobby
$25 members
Please note: During Member Preview Night, the main museum galleries, Museum Store, and Cafe will not be open.
On-Sale Information
More details and tickets for Walt Disney's The Jungle Book: Making a Masterpiece Member Preview Night will be available as follows:
Walt's Circle Donors: Purchase tickets beginning Wednesday, June 8 at 3pm by emailing membership@wdfmuseum.org.
Supporter, Founding, and Friend-level members: Purchase tickets beginning Thursday, June 9 at noon by emailing membership@wdfmuseum.org.
All member levels: Purchase tickets beginning Friday, June 10 at noon via the Member Portal.
COVID Safety Information
For information on the museum's mask and vaccination policy, please visit our Welcome Back page.
About the Speakers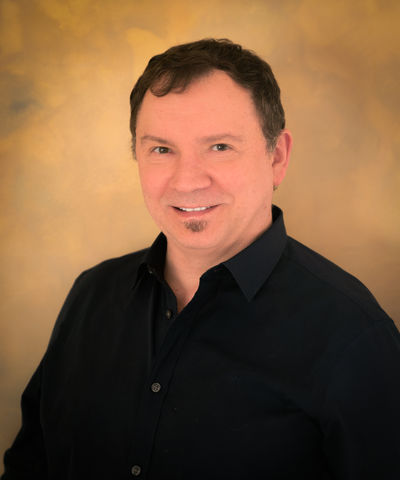 Andreas Deja
After seeing The Jungle Book (1967) as a child, Andreas Deja remembers immediately writing to The Walt Disney Studios and asking for a job as an animator. In 1980, he was encouraged to apply upon showing his work to one of Walt's "Nine Old Men," Eric Larson. Deja went on to do early character design, costume research, and animation for The Black Cauldron (1985), The Great Mouse Detective (1986), and Who Framed Roger Rabbit (1988). He also oversaw the animation of King Triton in The Little Mermaid (1989), and served as the supervising animator for such infamous Disney villains as Gaston in Beauty and the Beast (1991), Jafar in Aladdin (1992), and Scar in The Lion King (1994). He was then given the opportunity to create some much-loved heroes and heroines, including the titular character in Hercules (1997), Lilo of Lilo & Stitch (2002), and Mama Odie in The Princess and the Frog (2009). In 2007, Deja was honored with the Winsor McCay Award from ASIFA-Hollywood, the International Animated Film Society, and was later named a Disney Legend in 2015. The Walt Disney Family Museum celebrated his prolific career with the exhibition Deja View: The Art of Andreas Deja in 2017. Deja is currently working on Mushka, his own independent animated short film.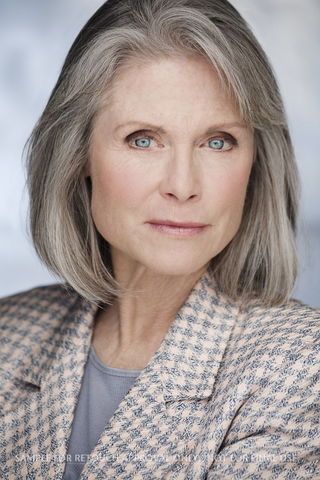 Darleen Carr
Darleen Carr was born in Chicago, Illinois to an illustrious musical family. Her father, Brian Farnon, was a Hollywood musician, session singer, and orchestra conductor at Harrah's Tahoe for 30 years. Her mother, Rita, was a successful nightclub singer-dancer, playing the best cabaret rooms all over the country. Her uncle, Robert Farnon, is a revered classical composer-conductor, considered one of the finest string arrangers in the world. With these genes, Carr was born with a prodigious singing voice, and at the age of 13 was hired to dub the children's voices in the film The Sound of Music (1965). She has not stopped working since.
At 15, RCA signed her to a recording contract. Simultaneously, Walt Disney signed her to a long-term contract. After numerous film and television shows for Walt, the Sherman brothers asked her to sing the voice of "The Girl" in Walt Disney's The Jungle Book (1967). When Walt passed away, her contract was terminated and she was free to be more than just a child actress-singer.
She co-starred in The Impossible Years (1968) with David Niven, Death of a Gunfighter (1969) with Richard Widmark, and The Beguiled (1971) starring Clint Eastwood and Geraldine Page.
Numerous television guest star roles led her into a series called The Smith Family playing Henry Fonda's daughter.
After entering into Producer Quinn Martin's stable of actors, he asked her if she would like to play Karl Malden's daughter, Jean, in The Streets of San Francisco (1972). After five wonderful years on the "streets," Carr soon starred in NBC's 9-hour novelization of Anton Meyers Once an Eagle (1976) opposite Sam Elliot. Her performance was nominated for the Golden Globe® for Best Supporting Actress.
NBC's series The Oregon Trail (!977) opposite Rod Taylor was next; then she starred in the CBS sitcom Miss Winslow & Son (1979) with Roscoe Lee Browne. She went Western again in James Garner's series Bret Maverick (1981) playing M.L. Springer.
In between all this series work, Darleen Carr starred in a variety of movies for television, episodics, and continued her singing career in stage musicals, recordings, and performing her act in nightclubs, cabarets, and theaters.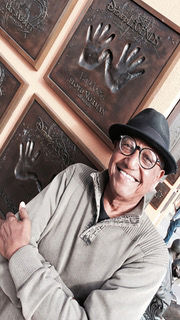 Floyd Norman
With over 60 years in the industry, Floyd Norman has become an animation legend, working with such giants as Walt Disney, William Hanna, Joe Barbera. Friz Freleng, Chuck Jones, Tex Avery, and the creative teams at Sesame Street and Pixar. He has served in nearly every department of animation from cel painter to story director. Of course, he's also an animator.
Norman was born in Santa Barbara, CA in 1935 and started his career assisting cartoonist Bill Woggon on the Katy Keene comic book while still in high school. After attending the Art Center College of Design in Pasadena, CA, he was hired at The Walt Disney Studios in 1956. Sleeping Beauty (1959) would become his first feature title (though he went uncredited), while also making him the first African American artist to work for the Company. After serving in the Korean War, Norman returned to Disney to work on One Hundred and One Dalmatians (1961), The Sword in the Stone (1963), and Mary Poppins (1964). Walt Disney hand-picked the young artist to move to the Story Department when he saw the gag sketches Norman was making to entertain his colleagues. In his new position, he helped storyboard and write The Jungle Book (1967).
After Disney's passing in 1966, Norman left to form his own company, Vignette Films, with fellow animator Leo Sullivan. Vignette was one of the first companies to create live-action and animated films about African American history. These films were screened in high schools and colleges across the United States, in the pre-Civil Rights era. The Company also worked on fun studio projects; they created the Soul Train main title animation and animated the original pilot for Fat Albert. Finally, Norman created animated segments for Sesame Street.
In the 1970s, Norman joined Hanna Barbera, where he worked alongside the two Saturday morning cartoon pioneers to animate and write some of TV's most notable shows including: The Smurfs, Scooby-Doo, and The Flintstones, among others. Norman returned to Disney in the 1970s to animate on Robin Hood (1973). In the 1980s, Norman joined Disney Publishing where he wrote and illustrated a number of Disney children's books, as well as write and illustrate the daily Mickey Mouse comic strip. It was a job that lasted nearly six years. He later returned to Disney Animation to work in the Story Department on The Hunchback of Notre Dame (1996) and Mulan (1998). That same decade, Norman began work with Pixar on such movies as Toy Story 2 (1999) and Monsters, Inc.(2001)—also in their Story Department. He helped create numerous classic sequences for both films.
Norman has written about his career in several books, including Faster! Cheaper!: The Flip Side of the Art of Animation, and Animated Life: A Lifetime of Tips, Tricks, Techniques and Stories from an Animation Legend. He also contributes to the website Afro-Kids.com.
The Walt Disney Studios honored Norman in 2007 naming him a Disney Legend. This top honor is only bestowed to the best and brightest of the Disney organization. Other honors include his induction into the Black Filmmakers Hall of Fame in 1979 and the Winsor McCay Award in 2003. He was also presented the Lifetime Achievement in Animation in 2015 from the International Family Film Festival and was honored with the Milton Caniff Lifetime Achievement Award from the National Cartoonists Society in 2019.
In 2016, Norman's storied career was the focus of the feature documentary Floyd Norman: An Animated Life. The movie premiered on Netflix and was in consideration for the 2017 Academy Awards. It won top honors at numerous film festivals including the San Diego Comic Con International Film Festival and the Bentonville Film Festival created by actress Geena Davis to bring attention to diversity in film and TV production.
At 85 years of age, Floyd Norman remains the picture of perseverance. Not one to retire, he continues to have an impact on animation as a filmmaker and mentor, taking on freelance work in and outside of Disney. Recently, Norman returned to Sesame Street for the 50th anniversary to direct and write a new animated segment for the classic series. Like the show, Norman shows no signs of calling it quits.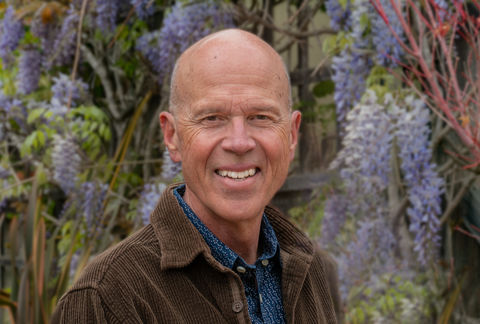 Bruce Reitherman
In exotic locations on six continents between 1985 and 2002, Bruce Reitherman produced, wrote, directed, and shot Emmy Award®-winning natural history documentary television programs broadcast by the BBC, PBS, National Geographic, and Disney/ABC.  His love of the outdoors was shaped by environmental undergraduate work at UC Berkeley, followed by stints as a river guide, field biologist, naturalist, and expedition leader.  Reitherman has since settled down to reside with his wife, artist Erika Hill, their daughter Camilla, and their dog Hobart in the safety of California's Central Coast.  He now serves as Conservation Director for the Land Trust for Santa Barbara County, a non-profit organization dedicated to the preservation of that region's wildlife habitat, open space, and agricultural heritage.  Bruce is son of Disney Legend Wolfgang "Woolie" Reitherman, prolific and influential member of Walt Disney's legendary Nine Old Men, whose many contributions include Director of Winnie the Pooh and the Honey Tree (1966) and The Jungle Book (1967), in which Bruce performed the character voices of Christopher Robin and Mowgli, respectively.