Date
Sat, Apr 15 | 1:30 pm PT
Location
The Walt Disney Family Museum Theater
Please note: This event is being hosted by SFFILM at The Walt Disney Family Museum. Event details can be found on SFFILM's website. Drawing materials will be provided.
Legendary Disney animator Andreas Deja began perfecting his mastery of hand-drawn animation as a boy in Germany. He first applied to work at The Walt Disney Studios at age 10; by age 23, Deja had started his distinguished career, lending his talents to The Black Cauldron (1985). Thanks to his immense talent with pencil and paper, Deja has since brought numerous iconic characters to life, including Mickey Mouse (The Prince and the Pauper, 1990); Gaston (Beauty and the Beast, 1991); Jafar (Aladdin, 1992); Scar (The Lion King, 1994); and Lilo (Lilo & Stitch, 2002).
For his work on the characters of Mama Odie and Juju (The Princess and the Frog, 2009) and Tigger (Winnie the Pooh, 2011), Deja received Annie Award nominations. In 2007, the longtime animator received the Annie Awards' Winsor McCay Award. Always pushing himself and his craft, Deja left Disney in 2011 to pursue personal projects, including Deja View, an animation blog that receives millions of views and serves as an invaluable resource for aspiring animators. For The Walt Disney Family Museum, Andreas Deja co-curated Leading Ladies and Femme Fatales: The Art of Marc Davis (2014) and curated Mickey Mouse: From Walt to the World (2018) and Walt Disney's The Jungle Book: Making a Masterpiece (2022). Highlights of his illustrious career were on display at the museum in 2017's Deja View: The Art of Andreas Deja.
Now, as a first-time writer and director, Deja presents Mushka (2023), an animated short that tells the beautiful and touching tale of a young girl and the tiger cub she's raising. The screening at The Walt Disney Family Museum marks the film's world premiere as part of the 66th San Francisco International Film Festival. At this SFFILM Festival event, Deja will also present behind-the-scenes artwork, answer questions, and lead the audience in a drawing activity inspired by his latest creation.
On-Sale Information
Tickets for 66th San Francisco International Film Festival (SFFILM Festival) Family Workshop: Mushka (2023) + Workshop with Andreas Deja will be available online via SFFILM's website beginning Friday, March 24 at 10am PST.
COVID Safety Information
Beginning April 1, 2023, masks are no longer required, but are strongly recommended, while attending programs in the theater and Learning Center. For more information, please visit our Welcome Back page.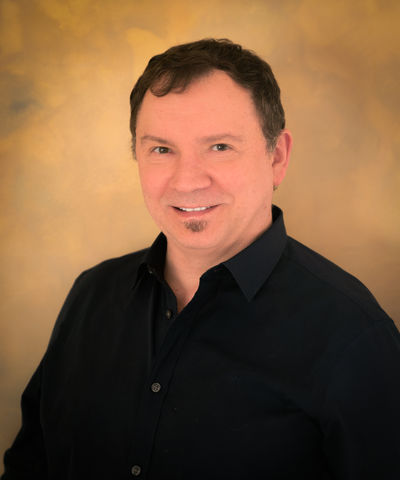 About the Speaker
Andreas Deja first inquired about a job as a Disney animator at the age of ten. Born in Poland and raised in Germany, he remembers writing to The Walt Disney Studios immediately after seeing The Jungle Book (1967). "I'd never seen a Disney feature before," he recalls. "It was one of those key experiences because I just couldn't believe what I'd seen. All those drawings moving, thinking, and acting so real."  
The Studios wrote back to Deja explaining that there were no current openings but they were always on the look-out for new talent—offering him the encouragement he needed and the motivation to work hard towards that goal. At the age of 20, after completing his studies, he applied again and was accepted.  
Working with Eric Larson, one of Disney's legendary "Nine Old Men," Deja completed several tests and went on to do early character design, costume research, and animation for The Black Cauldron (1985). His next assignment was on The Great Mouse Detective (1986), for which he animated Queen Moustoria and her robotic twin. Deja helped design many of the characters for Oliver & Company (1988) and did some animation before spending a year in London as a lead animator on Who Framed Roger Rabbit (1988), under the direction of Richard Williams.  
On The Little Mermaid (1989), Deja oversaw the animation of Triton, a powerful figure requiring expert skills in draftsmanship and acting ability. For Disney's Academy Award®-winning animated musical Beauty and the Beast (1991), he served as Supervising Animator for the first of several Disney villains, the very pompous and narrow-minded Gaston.  
Deja continued to explore his darker side by designing and animating the evil vizier, Jafar, for Disney's animated musical hit, Aladdin (1992). He went on to supervise the animation of the power-hungry villain, Scar, in The Lion King (1994), which quickly earned a place as one of the industry's biggest films of all time.  
For his next assignment, Deja relocated to Disney's Paris animation facility for a stint overseeing the animation of Mickey Mouse in Runaway Brain (1995), the Studios' first new Mickey short since 1953 and an Oscar® nominee in 1996 for Best Animated Short. Following that, he returned to Burbank, where he took on the challenging assignment of bringing life and personality to the title hero in Disney's 35th full-length animated feature, Hercules (1997). He went on to design and supervise the animation for the charming and unpredictable little Hawaiian girl, Lilo, in Lilo & Stitch (2002), which has been hailed as one of the Studios' most entertaining and imaginative features.  
Deja contributed animation for several characters in Disney's live-action and animated musical fantasy, Enchanted (2007), and served as one of the Supervising Animators for Goofy's big-screen return in the short film, How to Hook Up Your Home Theater (2007). He also was a Supervising Animator on Disney's hand-drawn animated feature, The Princess and the Frog, released in 2009.