Anaheim Convention Center, Hall C
September 9–11
Find us in Hall C, Booth #618 next to Mickey's of Glendale.
The Walt Disney Family Museum booth at the D23 Expo 2022 will showcase our exhibitions, exclusive merchandise, virtual and in-person programs, and educational opportunities offered at the museum. Expo guests are invited to learn more about our latest original exhibition, Walt Disney's The Jungle Book: Making a Masterpiece, by picking up a free, D23 Expo-exclusive commemorative poster. Each day of the Expo, Disney+ subscribers can also stop by to claim a new and exclusive postcard celebrating the art of The Jungle Book (1967).
Visit Talent Central throughout the weekend for special signings hosted by The Walt Disney Family Museum with Andreas Deja, Disney Legend, animator, and exhibition curator; Floyd Norman, Disney Legend, animator, and story artist; Bruce Reitherman, filmmaker and voice of "Mowgli" from The Jungle Book; and Darleen Carr, actress, singer, and voice of "The Girl" from The Jungle Book. Signing times are listed below and subject to change.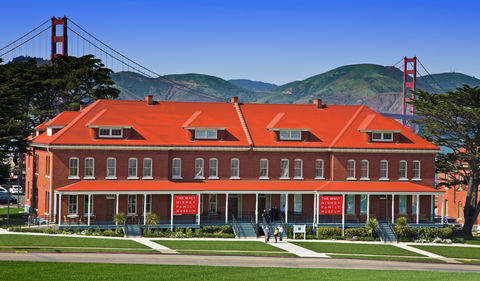 Signings at Talent Central, Hall C
Fri, Sep 9 | 3–4pm
Disney Legend Andreas Deja: Animator and Guest Curator of Walt Disney's The Jungle Book: Making a Masterpiece
Sat, Sep 10 | 2:45–3:45pm
Bruce Reitherman: Documentary filmmaker, conservationist, and voice of Mowgli from The Jungle Book (1967) 
Darleen Carr: Actress, singer, and voice of The Girl from The Jungle Book (1967)
Sun, Sep 11 | 1:30–2:30pm
Disney Legend Floyd Norman: Animator and story artist
Special Guests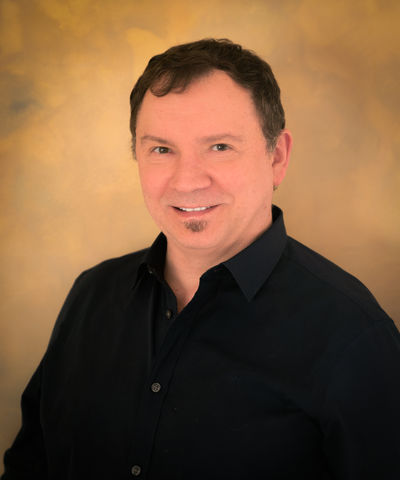 Andreas Deja
After seeing The Jungle Book (1967) as a child, Andreas Deja remembers immediately writing to The Walt Disney Studios and asking for a job as an animator. In 1980, he was encouraged to formally apply upon showing his work to one of Walt's Nine Old Men, Eric Larson.
Deja went on to do early character design, costume research, and animation for The Black Cauldron (1985), The Great Mouse Detective (1986), and Who Framed Roger Rabbit (1988). He also oversaw the animation of King Triton in The Little Mermaid (1989), and served as the Supervising Animator for such infamous Disney villains as Gaston in Beauty and the Beast (1991), Jafar in Aladdin (1992), and Scar in The Lion King (1994). He was then given the opportunity to create some much-loved heroes and heroines, including the titular character in Hercules (1997), Lilo of Lilo & Stitch (2002), and Mama Odie in The Princess and the Frog (2009).
In 2007, Deja was honored with the Winsor McCay Award from ASIFA-Hollywood, the International Animated Film Society, and was later named a Disney Legend in 2015. The Walt Disney Family Museum celebrated his prolific career with the exhibition Deja View: The Art of Andreas Deja in 2017. Deja is currently working on Mushka, his own independent animated short film.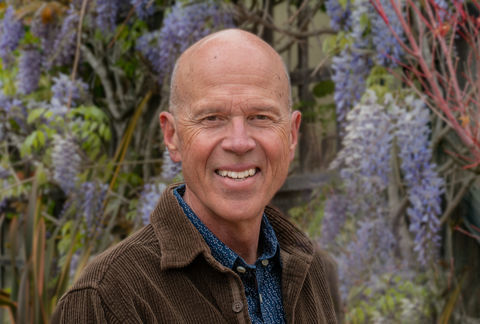 Bruce Reitherman
In exotic locations on six continents between 1985 and 2002, Bruce Reitherman produced, wrote, directed, and shot Emmy Award®-winning natural history documentary television programs broadcast by the BBC, PBS, National Geographic, and Disney/ABC. 
His love of the outdoors was shaped by environmental undergraduate work at UC Berkeley, followed by stints as a river guide, field biologist, naturalist, and expedition leader. Reitherman has since settled down to reside with his wife, artist Erika Hill; their daughter Camilla, and their dog Hobart in the safety of California's Central Coast. 
He now serves as Conservation Director for the Land Trust for Santa Barbara County, a non-profit organization dedicated to the preservation of that region's wildlife habitat, open space, and agricultural heritage. 
Bruce is son of Disney Legend Wolfgang "Woolie" Reitherman, a prolific and influential member of Walt Disney's legendary Nine Old Men, whose many contributions include Director of Winnie the Pooh and the Honey Tree (1966) and The Jungle Book (1967), in which Bruce performed the character voices of Christopher Robin and Mowgli, respectively.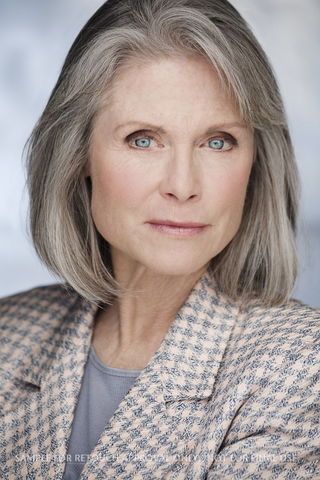 Darleen Carr
Darleen Carr was born in Chicago, Illinois to an illustrious musical family. Her father, Brian Farnon, was a Hollywood musician, session singer, and orchestra conductor at Harrah's Tahoe for 30 years. Her mother, Rita, was a successful nightclub singer-dancer, playing cabaret rooms all over the country. Her uncle, Robert Farnon, is a revered classical composer-conductor, considered one of the finest string arrangers in the world. With these genes, Carr was born with a prodigious singing voice, and at the age of 13 was hired to dub the children's voices in the film The Sound of Music (1965).
At 15, RCA signed Carr to a recording contract. Simultaneously, Walt Disney signed her to a long-term contract. After numerous films and television shows, the Sherman brothers asked her to sing the voice of "The Girl" in Walt Disney's The Jungle Book (1967). When Walt passed away, her contract was terminated and she was free to be more than just a child actress-singer.
She co-starred in The Impossible Years (1968), Death of a Gunfighter (1969), and The Beguiled (1971) starring Clint Eastwood and Geraldine Page. Numerous television guest star roles led her to a series called The Smith Family (1971–72) playing Henry Fonda's daughter. After entering into Producer Quinn Martin's stable of actors, he asked if she would play Karl Malden's daughter, Jean, in The Streets of San Francisco (1972–77). After five wonderful years on the "streets," Carr soon starred in NBC's 9-hour novelization of Anton Meyers Once an Eagle (1976) opposite Sam Elliot. Her performance was nominated for the Golden Globe® for Best Supporting Actress.
NBC's The Oregon Trail (1977) was next; then she starred in the CBS sitcom Miss Winslow & Son (1979). She went Western again in James Garner's Bret Maverick (1981–82) playing M.L. Springer. In between her series work, Carr has starred in a variety of movies for television, episodics, and continued her singing career in stage musicals, recordings, and performing her act in nightclubs, cabarets, and theaters.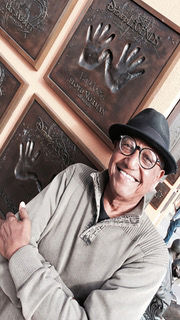 Floyd Norman
With over 60 years in the industry, Floyd Norman has become an animation legend, working with such giants as Walt Disney, William Hanna, Joe Barbera, Friz Freleng, Chuck Jones, Tex Avery, and the creative teams at Sesame Street and Pixar.
After attending the Art Center College of Design in Pasadena, CA, he was hired at The Walt Disney Studios in 1956. Sleeping Beauty (1959) would become his first feature title, while also making him the first African American artist to work for the company. After serving in the Korean War, Norman returned to work on One Hundred and One Dalmatians (1961), The Sword in the Stone (1963), and Mary Poppins (1964). Walt Disney hand-picked the young artist to move to the Story Department, and in this new position, Norman helped storyboard and write The Jungle Book (1967).
After Disney's passing in 1966, Norman left to form his own company, Vignette Films, with fellow animator Leo Sullivan. Vignette was one of the first companies to create live-action and animated films about African American history; they also created the Soul Train main title sequence, animated the original pilot for Fat Albert, and collaborated with Sesame Street.
In the 1970s, Norman joined Hanna Barbera, where he worked on some of TV's most notable shows including The Smurfs, Scooby-Doo, and The Flintstones. Norman then returned to Disney to animate on Robin Hood (1973). In the 1980s, Norman joined Disney Publishing where he wrote and illustrated a number of children's books and the daily Mickey Mouse comic strip. He later returned to Disney Animation's Story Department for The Hunchback of Notre Dame (1996) and Mulan (1998), and worked with Pixar on such movies as Toy Story 2 (1999) and Monsters, Inc. (2001).
The Walt Disney Studios honored Norman in 2007 by naming him a Disney Legend. In 2016, Norman's storied career was the focus of the feature documentary, Floyd Norman: An Animated Life.