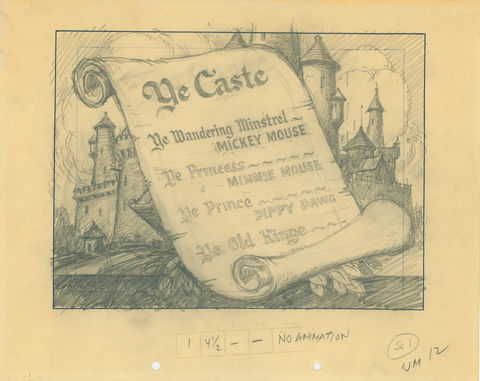 "As good as they have been right along, these Walt Disney animated cartoons keep getting better." This quote from a review of Ye Olden Days (1933) from The Film Daily could have been the first line of a Walt Disney biography.
 
Ye Olden Days: A Snapshot of Animation History
Two years before Mickey Mouse debuted in color in The Band Concert (1935) and several years before his iconic redesign popularized by his turn as the Sorcerer's Apprentice in Fantasia (1940), he starred in a black-and-white short film that encapsulated where The Walt Disney Studios was in the development of animation as an American art form. Ye Olden Days it was, in more ways than one.
In Ye Olden Days, Mickey plays a troubadour who discovers that a princess—played by Minnie Mouse—is being held captive by her father unless she marries the prince—played by the character then known as Dippy Dawg, and later as Goofy. The King's—or rather "Ye Olde Kinge"—actor is not revealed in the opening credits like the others, but he is played by regular foil, Pete. After unsuccessfully attempting to free the princess from her confinement, the King allows Mickey to duel the prince. Mickey is successful, rescuing her from her fate.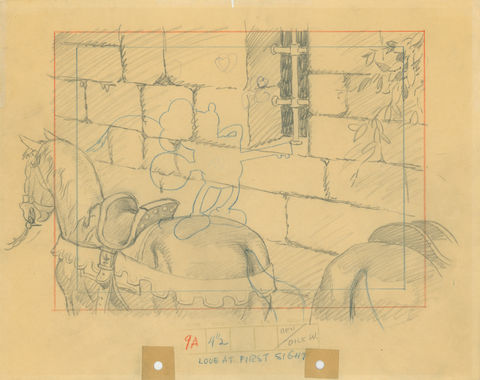 Caught Between a Mouse and a Hard Place
While Steamboat Willie (1928) established Mickey as a star a half-decade earlier, Walt was not content to solely make Mickey films for the rest of his career. He saw an opportunity. Walt began the Silly Symphony series a year later—starting with The Skeleton Dance (1929)—to till a fertile ground for innovating in short cartoons through advancements in color, personality, three-dimensional depth, music, and more. Part of this advancement was achieved by artists and animators taking classes at Chouinard Art Institute, and later, the teaching of art classes at the studio itself, beginning in 1932, led by Don Graham from Chouinard, with the purpose of elevating the sophistication of their animation. Dividends were swift, as Flowers and Trees (1932) became the inaugural winner of the Academy Award® for Best Short Subject (Cartoon). For more about Disney's first color cartoon, click here.
The year after the release of Ye Olden Days, Walt committed publicly to Snow White and the Seven Dwarfs (1937) as their first feature animated film—a monumental risk characterized by some in the press as "Disney's folly." While that was going on, Mickey short films like Ye Olden Days, similar to the concurrently running Silly Symphony series, were the vehicle of testing and perfecting new techniques, story ideas, and gags that could potentially stretch out a believable, appealing, and marketable feature-length animated project. That is not to say that Walt and his team had taken their foot off the gas of making thoughtful, excellent cartoons in their own right. In his production feedback, Walt noted Ye Olden Days had "a wonderful possibility for a burlesque on a comic opera." Critics agreed. The Film Daily's review of Ye Olden Days contends that the short showcases "the infinite attention to detail that is characteristic of the Disney workshops" and commends its "basic idea, animation and sound synchronization" as "in a class by themselves."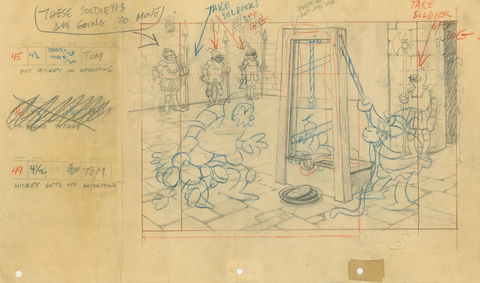 Walt's Focus Changes to Animated Features
While Walt had been very involved in this particular film's production, he soon began delegating quality control to his trusted lieutenants. Analyzing a copy of Ye Olden Days' outline in legendary animator and director Ben Sharpsteen's papers, animation historian Michael Barrier observed that Walt had extensive written feedback on the shaping of this short film, but "These distinctive notes vanish from the outlines starting early in 1933; the closing notes from then on have a more functional, workmanlike quality."
From this point on, Walt began focusing his attention on projects bigger in scope. Snow White and the Seven Dwarfs, Hollywood's first animated feature, was the result. This process repeated when he turned his attention from animation in favor of themed entertainment enterprises—notably Disneyland and what would later become Walt Disney World Resort. The rest may be history, but this short film was the beginning of the end of Ye Olden Days.
Ye Olden Days is available to stream on Disney+.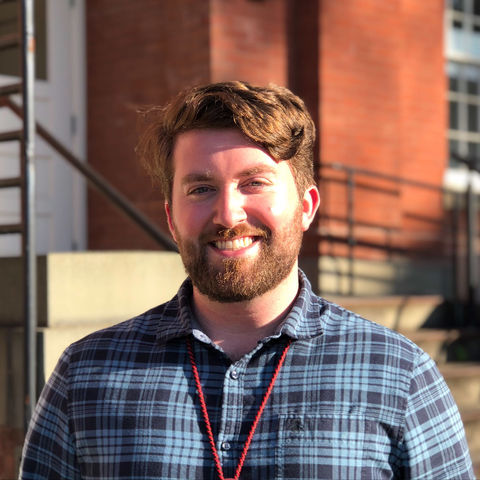 –Chris Mullen
Chris Mullen is the Senior Marketing and Communications Coordinator at The Walt Disney Family Museum.
Image sources (in order of appearance):
Layout drawing for Ye Olden Days (1933); Collection of The Walt Disney Family Museum; © Disney
Layout drawing for Ye Olden Days (1933); Collection of The Walt Disney Family Museum; © Disney
Layout drawing for Ye Olden Days (1933); Collection of The Walt Disney Family Museum; © Disney