It was 1959 and there was little doubt about it – Disneyland's Grim, Grinning Ghosts would one day come out to socialize. The question was: when?
Marvin Davis had suggested it. Harper Goff had sketched it. And for the past eight years, the idea of a haunted house to frighten and delight guests hadn't left Walt's mind. "Walt had always wanted a haunted mansion, since the conception of Disneyland," recalled Disney Legend Rolly Crump. When Rolly first started work with WED (Walt Disney Imagineering) at the end of the 1950s, his first challenge was to create concepts that could do Walt's vision justice.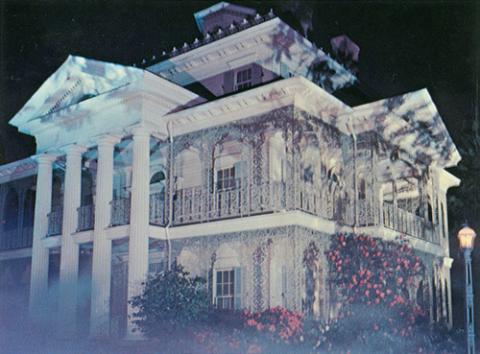 Finding the story
At the same time, Imagineer Ken Anderson was considering his own slant on this 'ghost house' idea. Walt had approached Ken in 1957, and since then he'd been working on themes for a walk-through attraction. As one of the lead designers on Fantasyland dark rides such as Snow White's Adventures  (later re-designed as Snow White's Scary Adventures), Ken decided to return to his roots following several abandoned storylines, and looked to the spookier second half of Walt's The Adventures of Ichabod and Mr. Toad (1949) for inspiration.
With a plot everyone seemed to agree on, things were finally beginning to move. In 1958 Ken went to work on the design for the house itself, sketching a dilapidated 1800s southern mansion. However, Walt was certain that he didn't want the Haunted Mansion to look shabby to guests walking by – in his mind, 'shabby' and 'Disneyland' were two words that did not belong together.
By the end of 1959, Walt was not convinced that the project was moving in the right direction. Jason Surrell, author of The Haunted Mansion – Imagineering a Disney Classic, noted that Walt "wasn't sold on the idea of doing a walk-through attraction at all… And to make matters worse, Walt still wasn't happy with the manor's run-down appearance, which had not been addressed. The combination of perpetual story problems, hit-or-miss special effects, and nagging operational concerns ultimately stalled the 'Haunted House' project, which was put on indefinite hold."
The Haunted Mansion becomes real
In spite of the hold, the Imagineers didn't give up, and by the early 1960s, Walt solved the issue of the unkempt appearance seen in Ken Anderson's sketches. As Imagineer Claude Coats explained, "Everyone expects a residence for ghosts to be run-down. But Walt was always looking for the unexpected. 'We'll take care of the outside,' he used to say. 'The ghosts can take care of the inside.'"
It was finally determined that the Haunted Mansion attraction would take place in an antebellum-style structure in Disneyland's first major new land since opening: New Orleans Square. Construction began in 1962, and the exterior was completed in 1963—teasing guests for years and creating great anticipation for the attraction to come.
After the 1964/65 New York World's Fair came to an end, and Imagineering's focus returned to the development of the Haunted Mansion with new technologies and inspiration in tow, Marc Davis and Claude Coats picked up the reins. In 1965, Walt gave viewers of "Walt Disney's Wonderful World of Color" a preview of some of his plans for Disneyland, and both Marc and Rolly Crump discussed the forthcoming attraction. With the idea of a walk-through system now entirely abandoned, the team had decided it would make use of the newly-developed Omnimover ride system and transport guests via 'doom buggies'.
Although television audiences and Disneyland visitors were primed for the new attraction, Walt's untimely death in December of 1966 led to more uncertainty, this time regarding the overall theme of the Haunted Mansion. Afterwards, Disney Legend, Ward Kimball described the confusion felt by the Imagineers as they adjusted to life without their leader – what would Walt have wanted? Would he have opted for a lighter, more humorous focus, or a full-blown fright? "I think there were a lot of great ideas," recalled Marc Davis, "but when you have too many people of equal clout, nobody's about to say 'Hey, wait a minute! Let's do it this way,' which Walt would have done in a moment."
Despite setbacks and understandable hesitation, the attraction opened to the public in 1969 and masterfully incorporated a mixture of both spooky intrigue and high-spirited fun. Almost 50 years later, little has changed – Disneyland's Haunted Mansion remains an adored and classic attraction, still inspiring and enchanting guests.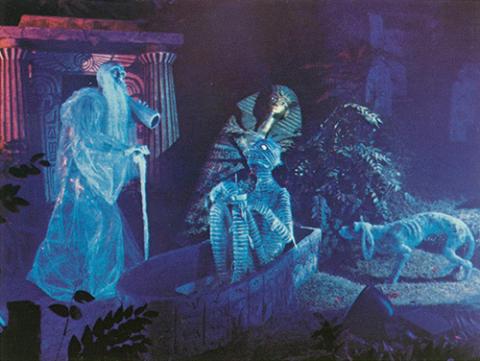 Creepy, old crypts all over the world
Thanks to the passion and energy of Walt Disney Imagineering, the magic of the Mansion lives on all over the world. When Walt Disney World in Florida opened in 1971, a new, gothic-style mansion proudly stood in Liberty Square, and 12 years later Tokyo Disneyland unveiled a haunted opening-day attraction of its own, this time in Fantasyland.
1992 welcomed Euro Disneyland (now known as Disneyland Paris) and a new take on the Haunted Mansion as Phantom Manor. Its home in Frontierland was the perfect fit, given European guests' fascination with the American 'Wild West', and the Manor's back-story linked neatly with the Imagineers' vision for the entire land. To this day, tales of a vengeful Big Thunder Mountain spirit, a mysterious phantom and a pining bride piece together to create a cohesive 'mining town' – Thunder Mesa – in Disneyland Paris Resort's Disneyland Park. The Manor itself, standing on the ominous Boot Hill, bears a striking resemblance to the original 1951 sketch Walt Disney had asked Imagineer Harper Goff to create.
By summer 2007, Hong Kong Disneyland had been open for two years and was set to expand – a Haunted Mansionwas in the cards. However, a different slant would be needed. As Imagineer Joe Lanzisero later explained, "The Chinese have a very different relationship with the afterlife. Singing, happy ghosts would not have the same effect there." In the end, the focus was on illusions, rather than goblins and ghoulies, but nods to the original attraction still found their way in. "We used 'Marc Davis' as an adjective for easy-read gags," WDI concept designer Robert Coltrin added, "like the mayor [in Pirates of the Caribbean] whose cheeks are puffed out because he's spitting water." Mystic Manor opened in 2013 and quickly became one of the most-loved attractions in the Hong Kong Disneyland resort.
In the words of Disney Legend Marty Sklar, "Whether you're listening in English, French or Japanese, those Grim Grinning Ghosts will always 'come out to socialize' when you ride a doom buggy through any of the Disney haunted mansions around the world." With Shanghai Disney Resort now open to guests and a major refurbishment of Phantom Manor in Disneyland Paris planned for 2018, who knows what will come next? There seems to be no better way to honor the dedication, creativity and persistence of Walt's Imagineers than to keep moving forward and exploring new possibilities. Happy Haunts, this way…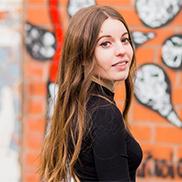 Sophie Jo is a writer and long-time Disney fan from England. Find her tweeting @sophiejowrites or happy-crying over it's a small world.