One of our most valuable artifacts is Walt's voice. The museum is designed so that Walt himself is the narrator, taking you through his life. In this spirit, Storyboard presents Walt's own words, on a variety of topics, regularly. In celebration of Disneyland's 59th anniversary today, here's what Walt said to journalist Pete Martin about "plussing" Disneyland current during an interview, ca. 1956.
Your browser does not support this audio element.
"The park means a lot to me in that it's something that will never be finished. Something that I can keep developing, keep plussing and adding to—it's alive. It will be a live, breathing thing that will need changes.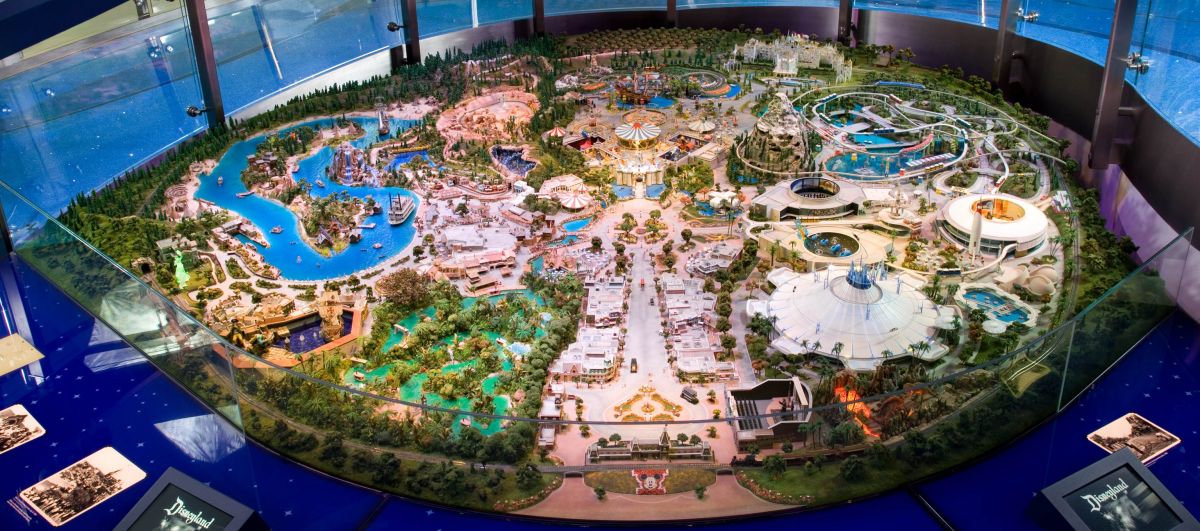 The Model of the Disneyland of Walt's Imagination at The Walt Disney Family Museum. 
"A picture is a thing that once you wrap it up and turn it over to Technicolor, you're through. Snow White is a dead issue with me. The last picture I just finished—the one I just wrapped up a few weeks ago—it's gone; I can't touch it. There's things in it I don't like? I can't do anything about it."
"I wanted something live, something that could grow, something I could keep plussing with ideas, you see? The park is that. Not only can I add things but even the trees will keep growing; the thing will get more beautiful every year. And as I find what the public likes—and when a picture's finished and I put it out—I find out what they like, or they don't like, and I have to apply that to some other thing; I can't change that picture, so that's why I wanted that park."
— Walt Disney