One of our most valuable artifacts is Walt's voice. The museum is designed so that Walt himself is the narrator, taking you through his life. In this spirit, Storyboard aims to present Walt's own words, on a variety of topics, regularly. Here is how Walt reflected on his relationship with his brother Roy during an interview with journalist Pete Martin, ca. 1956.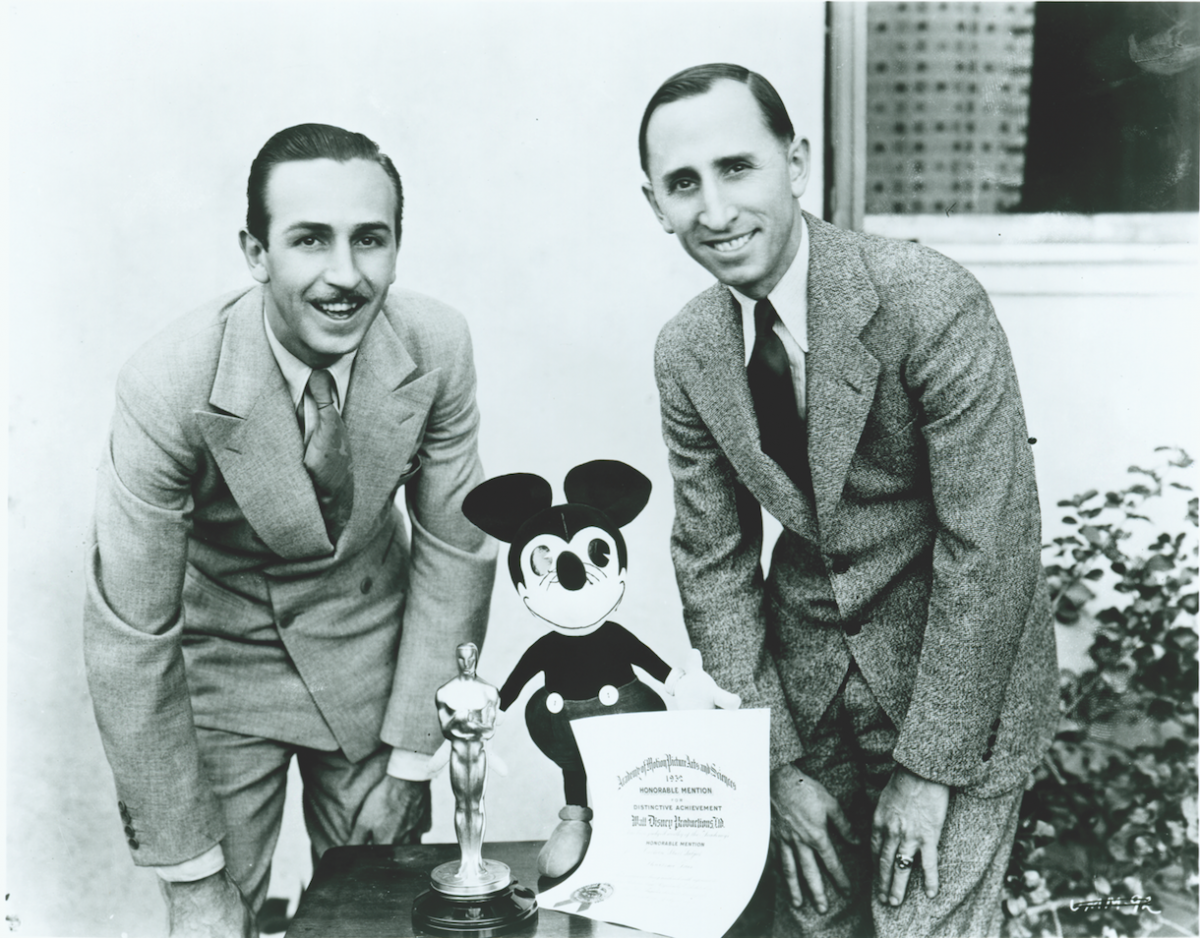 Oscar statuette is the copyrighted and trademarked property of
the Academy of Motion Picture Arts and Sciences." />Walt: When Roy helped me back there, I was all alone and in this business. Roy had no connection on with this business at all. I came out here and my first thing was that Roy had helped me and I wanted Roy and I to be partners, that was all, I mean, we just wanted to be partners—I wanted it.
Roy, not knowing the business, he didn't know what we were in. But Roy had a faith in me—the same as he did when I was in Kansas City and he'd send me those checks. And I think that Roy has done a lot of things there against his better judgment, because he felt that I wanted to do it.
And most of our arguments and disagreements, I think, have been because Roy has felt that he had to protect me. And Roy has never been a person to want a lot of money; Roy has been one who could be content.