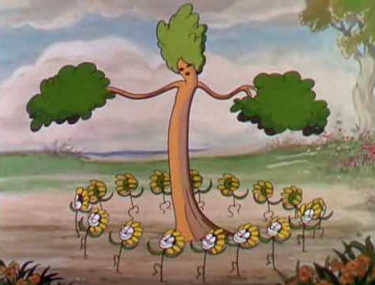 February is Awards Season, and The Walt Disney Family Museum is celebrating, with film presentations and visitor programs throughout the month. Walt personally won 32 Academy Awards® throughout his career. To this day, Walt still holds the record for the most Oscars® won by an individual, and there is only one place where you can get an up-close look at more than 20 of the famous statuettes—The Walt Disney Family Museum. Screening this month in our museum's state-of-the-art digital theatre is a collection of Walt's award-winning True-Life Adventures films.
The Fifth Annual Academy Awards were held on November 18, 1932 at The Ambassador Hotel in Los Angeles, California.  Grand Hotel won for Best Picture, and the Best Actor category ended up in a tie between Wallace Beery for The Champ and Fredric March for Dr. Jekyll and Mr. Hyde.  But the night belonged to a different man—the night belonged to Walt Disney.
In 1932, the Best Short Subject, Cartoon category was introduced at the Awards. Walt was nominated twice, for Mickey's Orphans and Flowers and Trees.  (The third film nominated was It's Got Me Again by Leon Schlesinger.) To honor this new category, the Academy had Walt create a special short just for the banquet.  Walt and his team responded with Parade of the Award Nominees. The short depicts caricatures of the nominees being led in a parade by none other than Mickey Mouse. It also marked the first time that Mickey Mouse was animated in color.
Color would be the secret of success that year, as Flowers and Trees, the first animated film to be produced in Technicolor®, was declared the winner of the very first Academy Award devoted to cartoons. It would be the first of 26 such awards that Walt would receive in his lifetime, but there was still one more honor he would take home that night.
Special Academy Awards had been awarded since the very first ceremony, for achievements that could not be capsulated in the established categories. In 1929, for instance, two were bestowed: one to The Jazz Singer, as the first feature film with sound; the second was to Charlie Chaplin for his work on The Circus. In 1932, a special Oscar statuette was presented to Walt Disney, for the creation of Mickey Mouse—establishing Mickey Mouse as one of the most important cartoon characters ever created, and an early testimony to the genius of Walt.
Film programs through February change weekly, with screenings daily at 1pm & 4pm (except Tuesdays, and February 18, 25 and 26). Further program information and tickets are available at the Reception and Member Service Desk at our museum, or online by clicking here.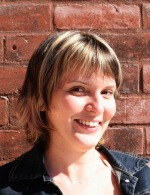 Anel Muller
Registrar/Assistant Curator
at The Walt Disney Family Museum