From start to finish, making a movie is hard work. And for some movies in particular, the start can be especially difficult. Mary Poppins was certainly one of those films, as interpreted by the recently released Saving Mr. Banks. To commemorate both the debut of this new film and the eve of Mary Poppins' 50th anniversary year, December's Spotlight Talks focused on how Walt and author P.L. Travers' brought a beloved literary character to the silver screen.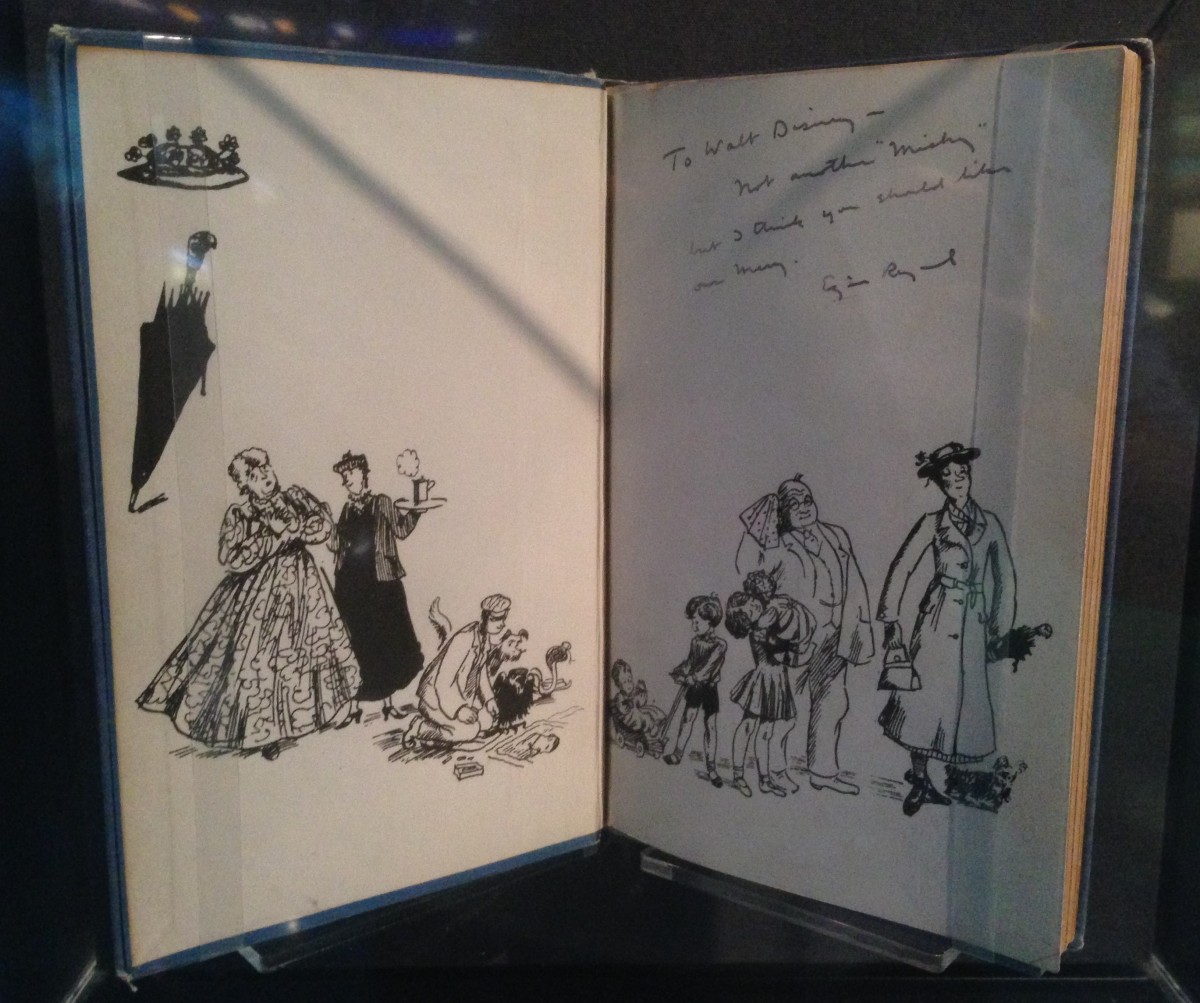 The journey to accomplish such a transition can be traced all the way back to a time when the
Silly Symphonies
were in their prime and Mickey Mouse was around six years old. Publisher Eugene Reynal sent Walt a copy of
Mary Poppins
after the story was first published in 1934. Inside of the cover, Mr. Reynal inscribed, "To Walt Disney – Not another 'Mickey' but I think you should like our Mary." Ten years later, Walt learned that his daughter Diane enjoyed reading about Mary's adventures. Soon after, Walt and his brother Roy began to reach out to P.L. Travers, about adapting her tale into a feature film, through one-off conversations that occurred throughout two decades. While convincing her to work with them on a screen adaptation was hard work, the Disney team finally succeeded after they first granted Mrs. Travers the right to approve the final script.
Saving Mr. Banks begins at this point in the filmmaking process, focusing on the creative differences between Mrs. Travers (played by Emma Thompson) and the Disney team, represented by screenwriter Don DaGradi (Bradley Whitford), songwriters Richard and Robert Sherman (Jason Schwartzman and B.J. Novak, respectively), and Walt himself (Tom Hanks). Some of those differences revolved around which chapters from the book to use in the film, the inclusion of musical numbers, and the use of animation. Plenty of hard work was required to bridge these creative differences, which probably resulted in significant amounts of stress. As hinted in Saving Mr. Banks, the source of this stress might have come from the pride and protection Mrs. Travers felt for the character of Mary Poppins, who was not unlike what Mickey Mouse was to Walt.  
In the end, an agreement was reached and production commenced.  Julie Andrews starred as Mary, Dick Van Dyke played Bert, and the movie was filmed on the Disney lot in Burbank. After Mary Poppins premiered on August 27, 1964, Mrs. Travers was disappointed with the final product. While she approved of Julie Andrews' portrayal (for which the actress received an Academy Award), Mrs. Travers did not like the animation sequence and tried in vain to have Walt remove it from the film. But moviegoers around the world embraced the entire movie ecstatically and it remains immensely popular nearly a half century later, thanks to the hard work put in by everyone involved in its creation.
To learn more about Mary Poppins the film, we encourage you to visit the museum's Disneyland gallery, in which Walt's personal copy of the book (with Eugene Reynal's handwritten note) is on display. Throughout the months of December and January, Mary Poppins has been screened regularly (with some exceptions) in our Theater. Don't forget to tune in to our podcast to hear our chat with Tom Hanks about what it was like to play Walt in Saving Mr. Banks. And to read more about the adventures of England's famous flying nanny, please check out any of P.L. Travers' eight books featuring Mary Poppins at your local library or wherever books are sold.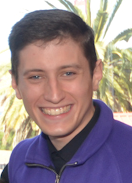 Jeffrey Moffit
Museum Ambassador