As Walt Disney himself said, "You can design, create, and build the most wonderful place in the world… but it requires people to make the dream a reality." The Disney community has lost yet another of those cherished collaborators who worked directly with Walt.
Roland Fargo Crump passed away recently at the age of 93.
Known as "Rolly" to colleagues and fans alike, he often recounted that early in their working relationship, the boss struggled to recall Crump's first name. With a laugh he would explain how Walt went from calling him "Roland" to "Owen" to "Orland," and finally, "Rolly."
Crump first arrived at The Walt Disney Studios over 70 years ago in 1952, where he joined the Animation Department on projects including Lady and the Tramp (1955), Sleeping Beauty (1959), and One Hundred and One Dalmatians (1961). In 1959, he was among the artists hand-selected by Walt to make the transition to WED Enterprises and work on projects for Disneyland.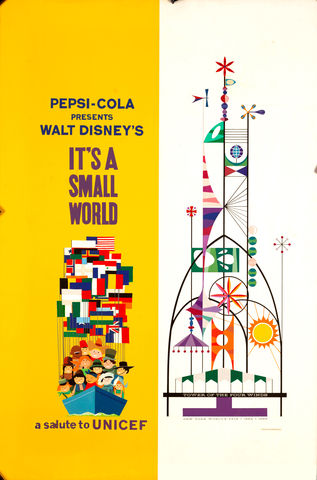 As fellow legendary artist Floyd Norman recalled decades later, "Crump was discovered by no less than Walt Disney himself, who regularly prowled the hallways at night, curious as to what his staff was up to. Rolly had been building little rotating pinwheels out of colored paper, and his office was filled with these little gadgets driven by the building's air conditioning system. Some might consider such ingenuity a stroke of genius. Walt sure thought so."
At WED, Crump set to work on a variety of assignments, including a remodel of the Adventureland Bazaar, researching and sculpting elaborate designs for Walt Disney's Enchanted Tiki Room, and experimenting with fellow former Imagineer Yale Gracey on practical illusions for the long-term project, Haunted Mansion. 
As projects for the 1964/65 New York World's Fair ramped up, Crump joined artists Mary Blair and Marc Davis, among others, on development of "it's a small world," an idea Walt had cooked up in partnership with UNICEF with only a handful of months before the event's opening. 
Former Imagineer Joyce Carlson later recounted to historian Jim Korkis that "Walt used to come in with Rolly Crump early in the morning and we'd have the coffee wagon back there and he'd have a cup of coffee and… . He'd come sit with Rolly and talk about the toys, Rolly's toy shop. Then all the big boys would come in and snatch him away [laughs]."
Boundlessly creative, Crump's hobby of making small propellors and pinwheels later inspired one of his most distinct projects: the Tower of the Four Winds. The kinetic installation towered over 100 feet into the air and graced the exterior of "it's a small world" at the World's Fair.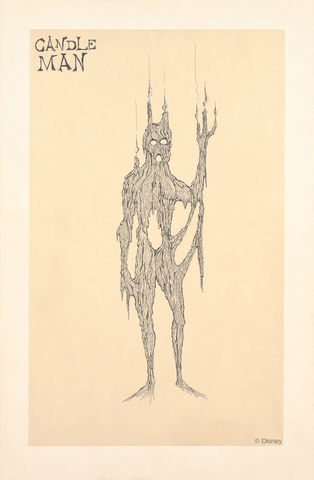 In 1964, Walt brought Crump on television to show off the Tower of the Four Winds, and just a year later, the Imagineer appeared on the small screen with Walt once again, this time to preview his unique creations for the "Museum of the Weird," a concept that helped inspire the continued development of the Haunted Mansion. 
By the mid-1960s, Crump was blossoming at WED, but as he later explained to the Los Angeles Times, he spent his early years at the division carefully observing. "All I did was absorb," he said. "I watched how everyone reacted to Walt, and the strengths and the weaknesses of the different guys. I studied Walt Disney and what it was like to work with him, but I wasn't participating until after three years. That's when I started talking. I learned that if you show something to Walt, it has to be something he hasn't seen before."
Walt came to admire and respect Crump's irreverent, freethinking style and encouraged him to pursue his original ideas. Younger than many of the other leading Imagineers at the time, Crump regularly offered a different point of view. After Walt's passing, he spent many decades working on several projects for Disney Parks and other venues around the world, and became an important mentor to newer generations of theme park creatives.
Former Imagineer Julie Svendsen told historian Didier Ghez that "Rolly Crump was… an extremely charismatic and attractive and charming and funny man who has a gift for captivating people with his ideas for shows and spectacles. He has a way of making things sound so irresistible that investors would be crazy not to be involved. Rolly has always been bursting with creativity…. If Rolly was pitching your project, odds are that it would be sold and all hands would be on deck to design and build it."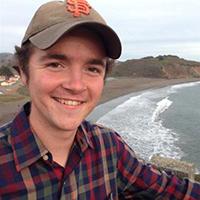 –Lucas Seastrom
Lucas O. Seastrom is a writer, filmmaker, and contracting historian for The Walt Disney Family Museum.
Image sources (listed in order of appearance):
Walt Disney and Rolly Crump with a model of the Tower of the Four Winds; courtesy of the Walt Disney Archives Photo Library, © Disney

Promotional material for UNICEF Pavilion featuring Walt Disney's "it's a small world" (sponsored by Pepsi-Cola) at the 1964/65 New York World's Fair; collection of The Walt Disney Family Museum, © Disney

Crump, Rolly; Candle Man concept artwork for "Museum of the Weird"; courtesy of Walt Disney Imagineering Collection, © Disney