Betty Taylor, who played the role of Sluefoot Sue for 30 years in the Golden Horseshoe Revue at Disneyland, passed away on Saturday. She was 91 years old. Guest Blogger Scott Wolf shares some memories of Betty.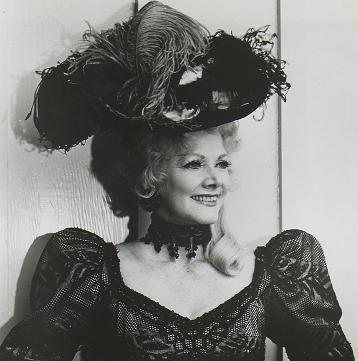 For 30 years, Betty Taylor brought joy to audiences in the "Golden Horseshoe Revue" at Disneyland, the Guinness World Record holder for "the greatest number of performances of any theatrical presentation."
A seasoned veteran, performing professionally since the age of 12, Betty had already shared the stage with the likes of Red Nichols, Les Brown, Henry Bussey, and Frank Sinatra before she came to Walt's Magic Kingdom. A natural for the role of Sluefoot Sue, Betty had just spent four years belting out classics of the old west with the original Sons of the Pioneers.
When there was a need to recast the role of Sluefoot Sue at Disneyland in 1956, just a few months after the show had opened, Betty's audition earned her a four week contract, and she became the longest-running cast member of the Revue, remaining until the show's final performance on October 12, 1986.
One of Betty's biggest fans was Walt himself, with whom she shared a mutual fondness. When he decided to televise a special extended version of the show for the 10,000th performance, he asked Betty to be the emcee, which would include getting into Ed Wynn's comedy act. Betty was grateful, but quite surprised. She told him she was concerned because she felt she wasn't an actress, but Walt assured her she'd be fine and would get plenty of help, and today that television show remains a classic.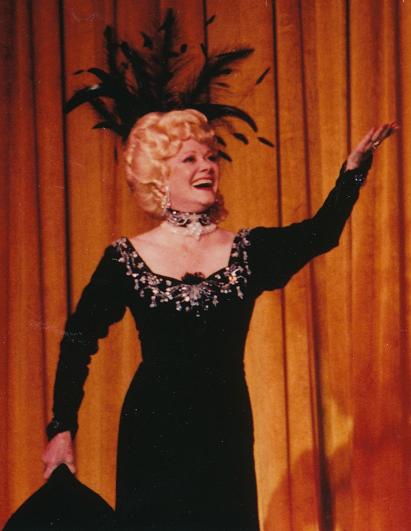 When talking to those who knew Betty, "kindness," "generous," "ageless," and "elegant on and off stage" were mentioned, along with the fact that she truly had fun performing, and always tried to instill in her understudies that if they were having fun, the audiences would have fun.
During one performance, Betty's microphone went out, and rather than trying to hide it from the audience, she made it part of the show. She reached right down the front of her dress and pulled out the body pack, handed it to the stage manager and got a new microphone, while explaining to the audience, "This is how it works!"
Although Betty was usually found performing in Frontierland, she traveled the world for The Walt Disney Company. With her fellow cast members, she brought their entertainment to the White House for President Richard Nixon, to the troops in USO performances, and at hospitals internationally. She would frequently participate in various charity events and Company functions. For many years, her voice was heard as that of an Audio-Animatronics pig singing "(Won't You Come Home) Bill Bailey?" in the Disneyland attraction America Sings.
In her later years, Betty still loved to sing, and would often treat those in her nursing home to a top-notch performance.
In my last conversation with Betty, she remembered how much she liked Walt, and how he would always stop and say "hi" when he saw her; how she, and her Horseshoe compatriots, Fulton Burley and Wally Boag, got along so well; how she enjoyed the show, and stepping into the audience to chat during her search for a "big city beau." I asked her if she had any message for her fans, and she said, "I just want to say thank you, and I enjoyed doing the show for you."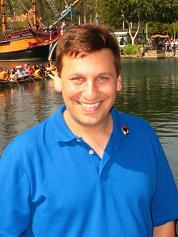 Scott Wolf started his Disney association in Television Animation in 1988 as part of the DuckTales production team. Today, he is still called upon by The Walt Disney Company for writing and producing work. As a hobby, he enjoys interviewing people who have been an important part of Disney history, and brings many of those interviews to his personal website MouseClubhouse.com.
MouseClubhouse.com features rare and never-before-heard stories from Scott Wolf's personal interviews with people who are, and have been part of the magic of Disney.