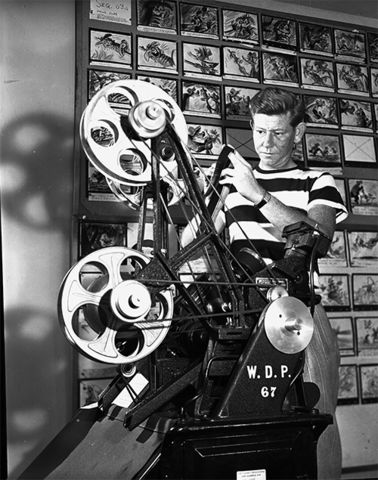 Author and historian Ross Care is speaking at The Walt Disney Family Museum this month about his recent book, "Disney Legend Wilfred Jackson: A Life in Animation." One of Walt Disney's most talented directors (three of the shorts he directed won Academy Awards as Best Cartoon), Jackson's career spanned from the earliest Mickey Mouse cartoons to Walt's pioneering work on television.
A longtime Disney researcher, Care began a correspondence with Jackson near the end of his life. The Disney Legend shared insights and stories about working with Walt, many of which Care is now presenting for the first time. His unique work pulls on this material in addition to journals and never-before-seen notes, as well as detailed analysis informed by Care's work as a musician and composer.
We sat down with Care to ask him some questions about his work and one of Walt's most trusted collaborators…
How did you first come into contact with Wilfred Jackson and how did your correspondence develop?
Some years ago I was working on a comprehensive article on Disney animation and made contact with several artists who had lived through the Studios' history and who had known and worked with Walt personally. Not a lot was known about these guys at the time and when I researched Wilfred Jackson, I discovered he had directed some of my favorite shorts, particularly Music Land (1935) and The Old Mill (1937), so I was very eager to contact him.

By then he was retired and for various reasons was very reluctant to engage in more interviews. But when I sent him an essay I did on The Old Mill it apparently impressed him so much that he suddenly opened up to me. I think he then understood that I knew and loved Disney animation as much as he did and that Walt's classic animation work was the focus of my interest. That early "breakthrough" letter, from October 1975, is in the book along with the rest of our correspondence into the early '80s.

I am also a composer and many of my questions involved his work with Walt Disney Studios composers such as Frank Churchill and Leigh Harline (about which there was even less known then).

In ensuing (and often very detailed) letters, he told of closely working with those composers in the "music room" and said that helping structure the musical scores for his shorts assignments was one of the things he enjoyed most about directing. And of course he had previously helped Walt devise the technique for syncing sound (music) with the first Mickey Mouse cartoons.

So we also had that musical connection, which I think also contributed to our gradually becoming good friends.
Your book is a unique compendium of writing and analysis both by Jackson and yourself. Can you describe how you came to structure the book in its final form?
I have to credit Didier Ghez, editor and Disney historian par excellence, with making the book happen. He had been interested in the Jackson letters for some time and finally asked if I would be interested in doing a book which would feature them. He also suggested that I write a biographical/critical section about Jackson's life and work. As it developed there were several other additions, including Jackson's own diaries of his years at the studio and other discoveries.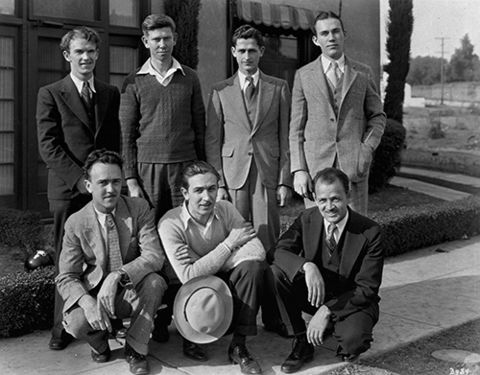 Can you tell us how Jackson first met Walt?
As a young man, Jackson saw his first animated cartoon and became determined to work in the new medium. He applied at the old Disney studio [on Hyperion] and got to meet and speak with Walt, even offering to work for free and do whatever was needed. Almost without officially knowing it, he became a regular member of the staff (he admitted he was also persistent). He started with odd jobs, became a fledgling animator and soon moved into direction.
Walt seemed to have a unique and trusting relationship with his directors. Can you describe what made Jackson a particularly special collaborator with Walt and the many artists?
I think Disney recognized Jackson's devotion to animation and, perhaps more importantly, his willingness to try his hardest to understand and work to achieve what Walt wanted to do in the developing medium. They were both detail oriented, which I think also helped. Though the animators may not always have appreciated that latter quality in Jackson, he was (and is) highly respected among them.
How do you think Jackson's relationship with Walt changed over time?
Two overriding impressions I got of Wilfred over the years were how much he loved animation and how much he respected and was devoted to Walt. That never really changed. But in the 1950s when Disney's interests expanded, you might say shifted, to live-action films, television, and, of course, Disneyland, I believe Jackson felt his first love, animation, was getting side-tracked.

He was also having health issues which deeply concerned Disney. So for health reasons Walt moved Jackson into television work which he thought would be less taxing than animation directing. But Wilfred really missed animation and eventually retired.
Do you have a favorite piece of Jackson's work as a director?
I am a huge fan of Disney's musical shorts of the 1930s, the Silly Symphonies. Out of Jackson's many wonderful Silly Symphonies, I'd have to name a few: Egyptian Melodies (1931), The Goddess of Spring (1934), and The Old Mill. I also love his animated sequences in Song of the South (1946), and am always touched by his rather epic (and very stylized) Johnny Appleseed sequence in the lesser-known 1948 feature, Melody Time.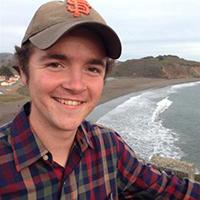 Lucas O. Seastrom is a writer, filmmaker, and contracting historian for The Walt Disney Family Museum.