A Presidential Salute: Walt Disney's Respect and Admiration for America's 16th President, Abraham Lincoln
In honor of President's Day, let's take a look at a few instances that illustrate Walt Disney's respect for the office of the presidency and his veneration for his favorite President, Abraham Lincoln.
"Ever since I was small boy in Illinois, I have had a great personal admiration for Abraham Lincoln." While in the 5th grade at Benton Grammer School in Kansas City, Missouri, Walt decided to honor his favorite Presidents birthday in a special theatrical way. With cardboard and shoe polish he converted one of his father Elias' derbys into a stovepipe hat, added crepe hair to his chin, a wart to his cheek, and wore his father's church deacons coat to deliver a rousing presentation of the Gettysburg Address for his classmates. His principal was so impressed with Walt's performance that he took him into each classroom to repeat his recitation, which became an annual performance that continued until Walt's graduation.
 
When we decided to recreate some of the great moments from Mr. Lincolns life, we directed all of our energies to that task." Walt Disney decided that his first attempt at a human Audio-Animatronic figure would be of his favorite President, Abraham Lincoln for a new land he began planning for Disneyland in 1959 called "Liberty Street". "Liberty Street" would run parallel to the east side of Main Street USA and would feature colonial shops and architecture representing the 13 original colonies during the Revolutionary Period of the 1700's. The main attraction of "Liberty Square" would be a theater presentation housed in a replica of Independence Hall called "One Nation Under God" The finale of the historical program, known as "The Hall of Presidents" would feature an appearance on stage by every American President as a life-size, fully animated figure. On a fateful studio tour in April of 1962, Walt asked Robert Moses, Head of the New York Worlds Fair, if he would like to meet Abraham Lincoln. "Moses gave me a funny look," Walt remembered. "I said, 'Come on in and meet him!' So we walked in the door, I said, 'Mr. Lincoln, meet Mr. Moses,' and Lincoln stood up and put his hand out, and Moses went over and shook hands with him. Well, Moses is quite a showman and he said, 'I've got to have Lincoln at the Fair!' But I said this was five years away anyway. But Moses wouldn't take no for an answer." Mr. Moses convinced the State of Illinois to sponsor the attraction and the Imagineers scrambled to perfect their prototype to be show ready in less than two years. "One Nation Under God" evolved into "Great Moments with Mr. Lincoln" and became one of the most popular attractions at the New York Worlds Fair. It also became the first Disney Attraction to appear simultaneously on both coasts. Walt Disney's vision for "One Nation Under God" and its grand finale showcasing every American President on a single stage would be fulfilled with the opening of the "Hall of Presidents" attraction at the Magic Kingdom at Walt Disney World in 1971.
 
We wanted to bring to the people of today the inspiring words of the man who held this nation together during its moment of greatest crisis - the Civil War." In September of 1964, Walt Disney traveled to Washington DC with his secretary Tommie Wilck and her husband Tom to receive the Presidential Medal of Freedom from President Lyndon Johnson at a ceremony in the East Room of the White House. Upon his arrival in Washington DC, Walt hired a chauffeured limousine to tour Washington's many monuments. Tommie Wilck remembered that "the limousine drove us all around Washington and Georgetown, and we went to the Lincoln Memorial. We got out and went into the Memorial and stood there and (Walt) read this marvelous inscription on the side of the Memorial – complete, without anybody knowing who he was." Undisturbed and anonymous among the crowd of visitors, Walt Disney enjoyed his own "Great Moment with Mr. Lincoln." Tommie continued, "As we were leaving some little kids spotted him and he was terribly pleased. He did enjoy having kids recognize him – except when he was in Disneyland. He didn't want his progress impeded when he was marching through Disneyland."
 
Walt Disney stated his purpose for presenting "Great Moments with Mr. Lincoln" not only as a tribute to his favorite president, but as an informative and inspirational learning experience for the world. Walt said, "Most Americans will agree with me that no man has had more of a positive impact on a nation than Abraham Lincoln has on our country. He is venerated not only in our land but in many parts of the world. Yet I have always felt too few people realize that Lincoln's concepts and philosophies are as useful, as necessary, as applicable today as they were when he pronounced them a century ago. His analysis of freedom and its true meaning, his approach to justice and equality, his own courage and strength all are as vital in the 1960s as they were in during the mis-1800s."
Walt Disney's reverential sentiment for President Lincoln and his prophetic words are as valid for our time as they were for his.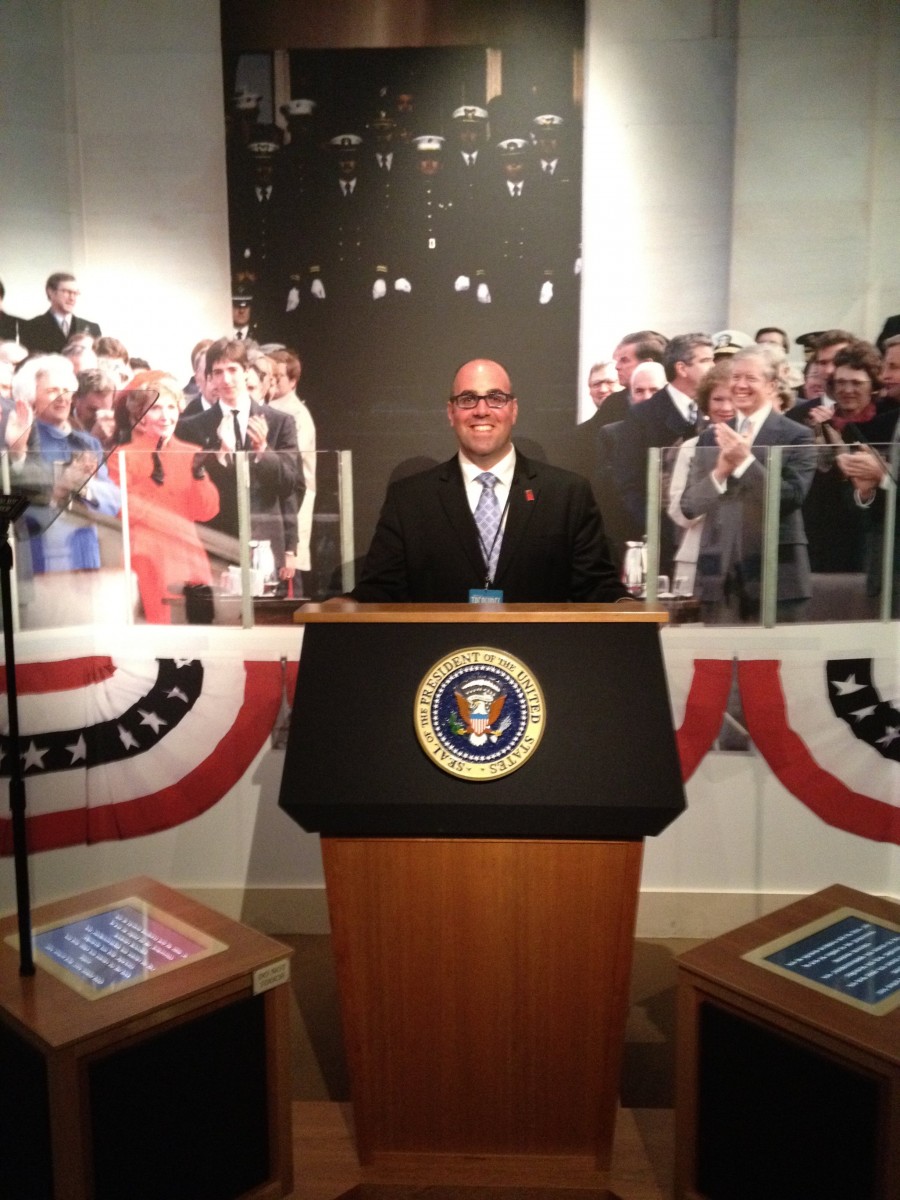 Joseph Titizian is a Disney Historian and an inaugural member of The Walt Disney Family Museum volunteer team. He is a regular contributor to this blog, and has developed continued education courses for the volunteer team. A lifelong Disney fan, Joseph has previously worked at Disneyland Park and Pixar Animation Studios.