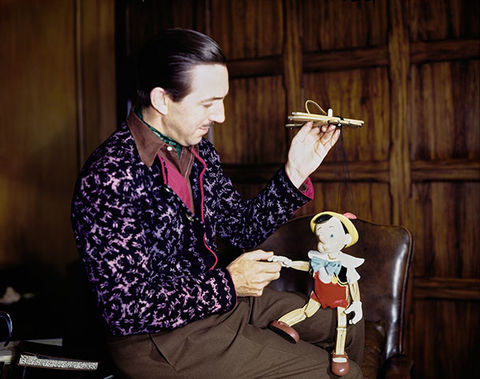 What makes Pinocchio such an important film in the Disney canon? Beyond the laudable artistic merits of the film itself,  Pinocchio represents Walt Disney at what film historian Leonard Maltin called "the apex of what many of his (later) critics considered to be the realm of the animated cartoon." Disney was finally able to breathe after maxing out every line of credit in yet another expensive, certain-to-fail endeavor—a hand-drawn movie about a girl and seven little men—and mortgaging practically everything except for the clothes he was going to wear tomorrow and his last can of beans.
The importance of Pinocchio to the survival of Walt's company can certainly be argued. The "Alice Comedies" (1923­–1927) salvaged his career as a filmmaker after the bankruptcy of his Laugh-O-gram Films, Inc. studio,  while Oswald the Lucky Rabbit (1927–1928) allowed Walt to pivot to an all-animation series when the Alice series came to an end. Mickey Mouse, introduced in 1928, gave Walt an uber-popular character of his own after a deep betrayal left him without his leading character as well as most of his staff. Snow White proved the plethora of naysayers wrong that animated features could work and provided the studio with a much-needed infusion of capital. Dumbo (1941) provided a profit—the first one since Snow White—during the bleakest time in Walt's life. Cinderella (1950) was The Walt Disney Studios' first big hit after the depths of World War II,  a period in which Walt made films completely at-cost for the U.S. government, leaving the company starved for operating income. All of this is combined with the fact that Pinocchio, despite its universal critical acclaim, was a huge box office flop for the young studio, due largely to the loss of important international markets due to World War II.
But the circumstances in which Pinocchio was made are what help its case to be one of the most consequential films that Walt produced. The profits from Snow White and the Seven Dwarfs provided him with much-needed funds that would be reinvested into his studio and his artists. As Walt once said, if "there could be no compromising on money, talent, or time" in creating Snow White, the freedom offered by its own runaway success ensured the highest possible quality for its successor.
With the profits, Walt created a brand new, sprawling studio that was designed top-to-bottom specifically for any of their current and potential future needs and upped the Studios' artistic credibility by bringing in additional world-renowned writers and artists.
As he did in the run-up to Snow White and the Seven Dwarfs with his Silly Symphonies series of shorts (1929–1939), Walt again was able to push the boundaries of what technical breakthroughs were possible through the medium of animation. There would be the funds to fix every technical imperfection, such as Roy's dreaded "shimmying Prince" from the closing moments of Snow White, something that would have then cost them roughly an unconscionable $250,000 to fix—according to Roy's own estimates. The inception of the Character Model Department provided animators with three-dimensional sculptures to help them better visualize the characters and attain an even greater sense of consistency throughout different sequences.
With this in mind, Snow White's success allowed The Walt Disney Studios to let their conscience be their guide—undertaking "the most lavishly detailed animated feature ever made, and one of the most expensive:" one that has endured the test of time and charmed millions.
Pinocchio would go on to win two Academy Awards®: one for Best Music, Original Song ("When You Wish Upon a Star") and the other for Best Music, Original Score—the first competitive awards won by an animated feature.
In celebration of this epic classic, our newest special exhibition, Wish Upon a Star: The Art of Pinocchiowill be on display in the Diane Disney Miller Exhibition Hall through January 9, 2017.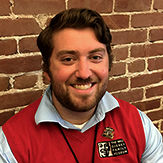 Chris Mullen
Guest Experience Associate at The Walt Disney Family Museum