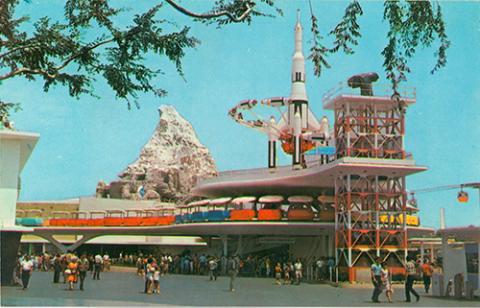 Walt Disney's reimagining of Tomorrowland, which debuted 50 years ago in 1967, was one of his last major projects at Disneyland. As Walt would put it, "Tomorrow is a heck of thing to keep up with," and from the beginning, Tomorrowland proved the most challenging area of the park to design and build. 
With the opening of the 1964/65 New York World's Fair in April 1964, and the debut of four Disney attractions within, Walt and his Imagineers could once again turn their attentions to Disneyland. A definite component of the new initiatives was the "long range plans to re-do Tomorrowland," as one inter-office communication described.
After a decade of continuously "plussing" and revising Disneyland, Walt and his Imagineers had created a standard of innovation both in storytelling and technology. New adventures and entertainments spread across the park, but it was Tomorrowland that had long been awaiting the fullest realization of its potential.
The new Tomorrowland was, as Alan Coats, former Imagineer and son of Disney Legend Claude Coats, describes, "certainly an improvement over the old 'yesterdayland' as Walt called the original. Looking back, we can see from the success of the World's Fair shows that Walt was incorporating new technologies, transportation systems, and corporate involvement with the thought of EPCOT in mind."
With a stunningly sleek, modern, and futuristic promenade, blossoming flower beds giving way to the curving tracks of the PeopleMover, building façades impressed with geometric shapes, and in the distance a twirling tower of rocket ships, Walt's future had arrived in 1967. Other new attractions included Adventure Thru Inner Space and the Carousel of Progress with a slew of new amenities and experiences. As the Madera Daily Tribune put it at the time, "[it was] a whole new Tomorrowland filled with Space Age transportation and adventures in modern technology."
In the wake of the New York World's Fair, Walt and the Imagineering team kicked into overdrive as they prepared the many new additions and changes to Disneyland. The years 1965 and '66 were dominated by work on New Orleans Square, the installation of World's Fair attractions such as "it's a small world," and, above all, Tomorrowland, which was to be the focal point of these major developments.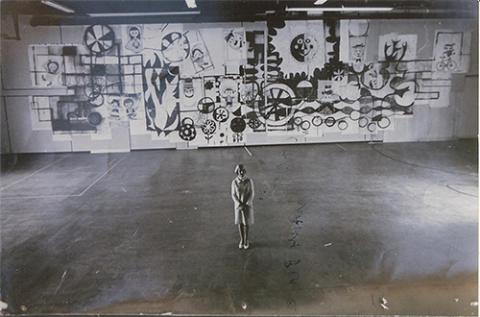 In August 1966, Walt proposed the idea of a ceramic mural on the exterior of the Inner Space attraction during a meeting with Dr. Charles Allen Thomas, head of the team from the Monsanto Chemical Company. Perhaps Walt had been inspired by his recent commission for Mary Blair to produce a similar creation for the Pediatric Waiting Room of the newly opened Jules Stein Eye Institute at UCLA. Dr. Thomas took an instant liking to the idea, and the concept evolved into two massive works opposite each other along the central thoroughfare of Tomorrowland. "The Spirit of Creative Energies Among Children" became one of Blair's most iconic works, adding a touch of joviality to the land's architecture.
In October of 1966, Tomorrowland was officially closed to begin construction. This month was to be one of Walt's last in active work. "Walt Disney said the new Tomorrowland will demonstrate that tomorrow's world can be built now," proclaimed The San Bernardino County Sun, "It will be a unique showcase for industry's accomplishments through imaginative applications of current knowhow." But of course, Walt had even greater demonstrations in mind, for which Tomorrowland was a critical testing ground.
That same month, Walt filmed the introduction to the special television feature on "The Florida Project," in which he presented his plans for a city of the future. "I happen to be a kind of inquisitive guy," Walt would tell the Chicago Tribune, "and when I see things I don't like, I start thinking why do they have to be like this and how can I improve them?"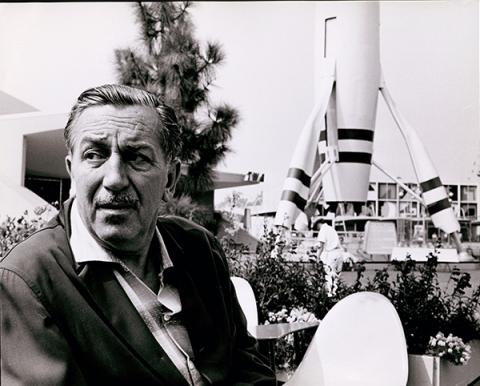 Tragically, Walt passed away in December 1966. Tomorrowland remained in the midst of construction as ride systems were installed, facades given detailing, and the concepts for Mary Blair's mural were reviewed. But the example of Walt's leadership remained clear, and progress continued at a steady pace.
Anticipation for the new land only intensified into 1967, as it would now debut as one of Walt Disney's last major projects. "Walt Disney had seen and approved of the plans," as one editorial would reassure its readers in May, "And those who are now running the park want the world to know that Disneyland will continue to improve, even though Walt is no longer around."
An internal communication by Disneyland Vice President Joe Fowler echoed these sentiments in the wake of Walt's passing: "Now each of us is left with a great responsibility, and an obligation. Disneyland was a very special place to Walt. But Disneyland also is a very special place to all the people who come here… As long as we continue to carry out our responsibility and obligation to the public, Disneyland will always be Walt's dream come true: 'a source of joy and inspiration to all the world.'"
Tomorrowland was to be the opening line for Walt's grandiose visions of the future. Its offering of fun, excitement, and hope were endowed with some of his deepest values that became his driving mission in the final years of his life. Though he never saw the reimagined land debut, he was there in every happy moment and spark of imagination. "This is part of Walt," Walt's brother Roy Disney would say, "It was very close to his heart."
With sincerest thanks to Alan Coats for granting an interview, and the Walt Disney Archives team for providing research materials and notes!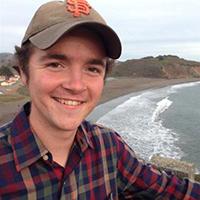 Lucas O. Seastrom is a writer, filmmaker, and contracting historian for The Walt Disney Family Museum.
Sources
-Anderson, Paul F. "Walt Disney's Passing: The Admiral's Rah-Rah Eulogy." Disney History Institute. December 15, 2014. http://www.disneyhistoryinstitute.com/2014/12/walt-disneys-passingthe-admirals-rah.html.
-Browning, Norma Lee. "Magic Cities for Young, Old Foreseen by Disney." The Orlando Sentinel, November 24, 1966, Vol. 82 ed., No. 195 sec. Newspapers.com.
-"Disneyland Begins Fall Season Sunday." Madera Daily Tribune, September 15, 1967. California Digital Newspaper Collection.
-"Disneyland Fall Schedule Includes 3 New 'Worlds'." The Daily Sun (San Bernardino, CA), October 7, 1966, Vol. 73 ed. Newspapers.com.
-"Disneyland Opens New Tomorrowland June 1." Independent (Long Beach, CA), March 17, 1967, Vol. 29 ed., No. 172 sec. Newspapers.com.
-Disneyland: Secrets, Stories, Magic. Directed by Bob Garner and Pete Schuermann. Burbank, CA: Walt Disney Home Entertainment, 2007. DVD.
-"Interview with Alan Coats." E-mail interview by author. March/April 2017.
-Kleiner, Dick. "Disneyland Changing: Facelift for Tomorrowland." The Decatur Daily Review, May 13, 1967, Vol. 90 ed., No. 113 sec. Newspapers.com.
-Moryc, Matt. "Monsanto/Walt Disney." E-mail. May 26, 2017. Walt Disney Archives.
-Sayers, Jack. Disneyland Inter-Office Communication: Monsanto Exhibit. PDF. February 1, 1965. Walt Disney Archives.
-Sayers, Jack. Disneyland Inter-Office Communication: Monsanto. PDF. May 9, 1966.
Walt Disney Archives.