Walt Disney's 1960 film Pollyanna is being showcased by The Walt Disney Family Museum throughout March, in celebration of Women's History Month, which highlights contributions of women to events in history and contemporary society. Devoted family man Walt Disney sometimes laughingly observed that he was "outnumbered" at home. Surrounding him were his wife, two daughters, his devoted cook and—as Walt wryly noted—even the family dogs were female. But throughout his life, Walt was influenced and supported by many remarkable women. One of Walt's inspirational and sympathetic family members is the subject of today's post.
"…my father had a very close brother [Robert Disney] all his life," Roy O. Disney recalled in a 1968 interview. "His wife's name was Margaret. We called her Maggie. She was a wonderful character with an infectious laugh, and laughed at the slightest provocation, and she was always enamored with Walt from the time he was a little fellow."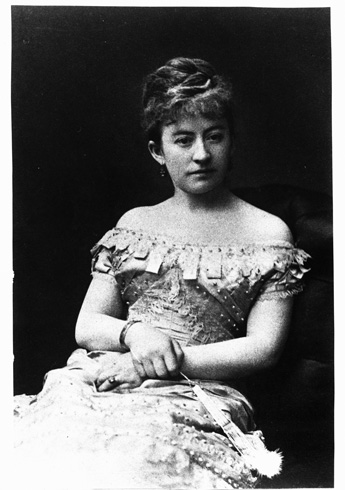 Walt recalled, "…I had an Aunt that was a very favorite aunt who would come and visit us. Her name was Aunt Margaret. She'd always bring something for my sister and she'd bring me a big tablet and these Crayola things. I was always drawing Aunt Margaret pictures. And she'd just rave over them, and she'd keep them."
"Aunt Margaret was the one that gave Walt his first drawing implements," Founding director of the Walt Disney Archives Dave Smith recalls. "She must have heard about that little episode of his drawing on the side of the house with the tar because she thought, well, it would be better if he practices art on paper with a pencil…"
"She was the one used to bring him tablets and pencils, you remember the Big Chief Indian red tablet that we used to buy as kids?" Roy said. "She used to keep him supplied with those."
"So from that he started drawing," Dave Smith continues, "he drew a horse that was owned by the local doctor, Doc Sherwood. The horse's name was Rupert. And Walt did this really good drawing of this horse and sold it to the good doctor. He was willing to pay for this piece of art. So that was really Walt Disney's very first sale in the art field."
Walt's passion for art continued unabated, and many years later, after he returned from Red Cross service in France, Walt got his first job in the art field. He recalled, "One of the fellows working with Roy said 'I have a couple of friends that have and art shop over here and they just told me the other night they need an apprentice. I went up to see these guys…two fellows by the name of Pessman and Rubin. They had the art for Gray Advertising Company. I went up with these samples and they were all these corny things I had done in France. Well, by gosh, they hired me!
"The first thing I did I ran down to see Auntie Margaret. I thought that Auntie would be happy to know after all that encouragement she gave me that somebody was paying me $50 a month to draw pictures!" 
Walt made his way to the Kansas City hotel where his Aunt Margaret and Uncle Robert were staying, enthusing, "Auntie, look, they're paying me to draw pictures! They're paying me to draw pictures!"
Sadly, Aunt Margaret was elderly and in ill health; her weakness and frailty prevented her sharing any enthusiasm for Walt's achievement. It was "kind of a heartbreak," Walt recalled. 
Aunt Margaret died of pneumonia shortly afterward, but her simple generosity and encouragement to her young nephew changed the world.