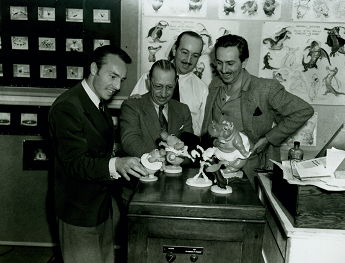 "At last, we have found a way to use in our medium the great music of all times and flood of new ideas which it inspires."
–Walt  
Fantasia was the culmination of years of experimentation and imagination.  With Fantasia, Walt had invited many of the notable figures in classical music to participate or contribute to the film. In December of 1939 with the production of Fantasia moving full steam ahead, Igor Stravinsky made a visit to the studio.  On this visit he brought a friend to hear his soundtrack for "Rite of Spring"--his friend was Mr. George Balanchine. As other VIP visitors to the studio before him, Balanchine got a special behind the scenes look at Fantasia.  He posed for photographs with character model statues of Hyacinth the Hippo, met with animators, and heard the beautiful sounds of Fantasia.  For Balanchine, that is as close as he would get to being a direct part of Fantasia.  He would never be formally involved in the creation of Fantasia, like Stravinsky or Leopold Stokowski, but like many other artists of the time, he would serve as inspiration.  Specifically it would be the Water Nymph ballet choreography he created in 1938 for the film Goldwyn Follies that would serve as inspiration for Fantasia's seventh segment: "Dance of the Hours".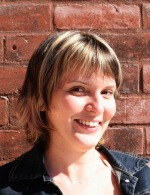 Anel Muller
Registrar/Curatorial Assistant at The Walt Disney Family Museum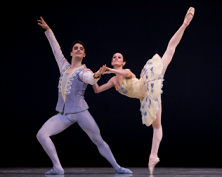 Helgi Tomasson pays homage to San Francisco Ballet's 60th year of performing the works of choreographic legend George Balanchine. The program opens with Divertimento No. 15, set to the music of Wolfgang Amadeus Mozart, followed by the revival of Scotch Symphony, marking the first time this ballet has been performed by the Company in more than 40 years. The program concludes with Balanchine's neoclassical masterpiece The Four Temperaments, a large-scale work for 25 dancers, set to music by Paul Hindemith.
The program will run through April 18--please visit San Francisco Ballet's site for tickets and more information. Hope to see you all there!
Photo Credit: San Francisco Ballet in Balanchine's Divertimento No. 15 (Choreography by George Balanchine © The Balanchine Trust, Photo © Chris Hardy, courtesy San Francisco Ballet)