With flowers in bloom and birds alight this May, I am reminded of the springtime themes present in a number of classic Disney films. For instance, there is the classic "Little April Showers" sequence from 1942's Bambi. Another example is the musical splendor of the first Technicolor cartoon, the 1932 Silly Symphonies short Flowers and Trees.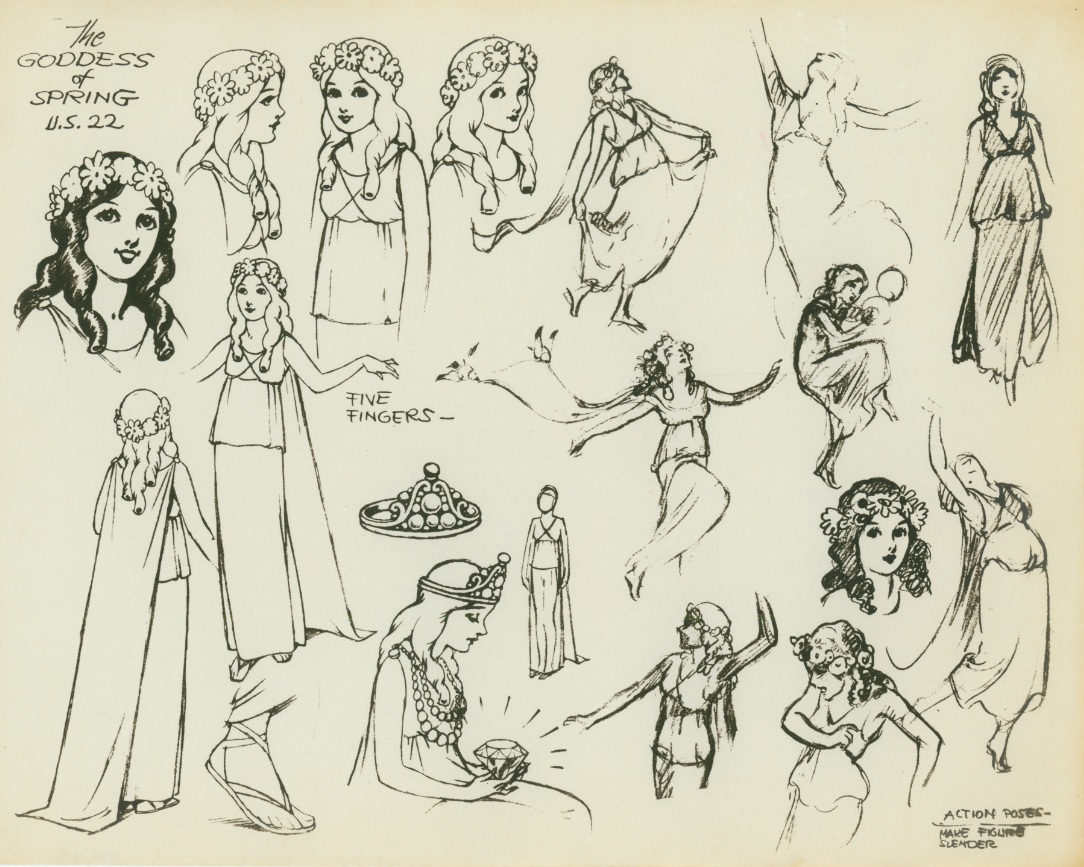 Courtesy Walt Disney Family Foundation, ©Disney" />Another springtime Silly Symphonies short, 1934's The Goddess of Spring is based on the Greek myth of Persephone (or the Roman Proserpina), and her capture by the insidious god of the underworld. The project presented the unique opportunity for Disney artists and animators to bring human characters to life.
The character of Persephone in particular helped prepare Disney animators for the challenges of creating a human female character who moved, gestured, and expressed in a more realistic way for the studio's first feature-length animated film Snow White and the Seven Dwarfs.Though the character of Persephone was ultimately deemed too rubbery to be realistic, animators learned a great deal about what worked and what needed to be changed for the movements of Snow White and other human characters as they launched into production of feature films.  Ham Luske and Les Clark were the lead animators responsible for animating Persephone, and her movements were modeled on Luske's wife Frankie. 
Also during the production of Silly Symphonies, artists and animators developed methods for creating better developed and more consistent-looking characters. One of the tools they used was known as a character model sheet.  
Character model sheets show a character in different poses, actions, with different expressions, and from different angles. Model sheets deal with both the physical and expressive traits of an animated character. They ensure consistency of the physical features of a character, especially when multiple animators are charged with bringing that same character to life.
Sometimes a character model sheet will include multiple characters to show their heights and girths relative to one another. In this, model sheets help maintain the appropriate proportions among characters of different sizes.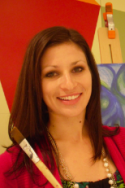 Alyssa Carnahan
Open Studio Coordinator
at The Walt Disney Family Museum