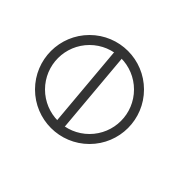 Herman Schultheis is one of early animation's most enigmatic and fascinating characters. A technician at The Walt Disney Studios in the late 1930s, he kept a covert scrapbook capturing the behind-the-scenes ingenuity of the early Disney films. He left the film business soon after his stint at Disney and disappeared in a Guatemalan jungle in 1955. His notebook was all but forgotten, until 1990, when historians discovered it hidden in his recently deceased widow's estate.
The actual notebook, which has been referred to as the Rosetta Stone of early special-effects animation, is now on display at The Walt Disney Family Museum in San Francisco. Though behind glass in an effort to conserve and protect the integrity of its pages, this compelling and beautiful book has been entirely digitized so that visitors can explore, scan, and zoom through every single one of its pages by means of a completely immersive, interactive, and multi-media touch-table.
Part annotated facsimile of the scrapbook itself, part biography of the complicated, incredibly ambitious man who made it, The Lost Notebook is a goldmine for Disney and animation enthusiasts and a vivid, riveting account of one man's plight to make it big in early Hollywood.   
Published in partnership with the Walt Disney Family Foundation and Weldon Owen, annotated and with background and biography by John Canemaker, this 292-paged book is exclusively available at The Walt Disney Family Museum and online for $75 and will be widely released May 27, 2014.