Cost
FREE for members or with paid museum admission
Date
Jan 13, 2016 – Sep 12, 2016
The Walt Disney Family Museum is pleased to present Mel Shaw: An Animator on Horseback. Open from January 13 to September 12, 2016, this exhibition is the first-ever retrospective of the life and work of Disney Legend Mel Shaw (1914–2012)—an artist and storyteller whose skills were in demand by the icons of Hollywood, from Orson Welles to Walt Disney. Shaw's own life story as an artist, creative entrepreneur, and master horseman is as romantic and adventuresome as the animated stories he helped bring to life. The exhibition is guest-curated by Academy Award®-nominated producer Don Hahn (Beauty and the Beast, The Lion King, Maleficent).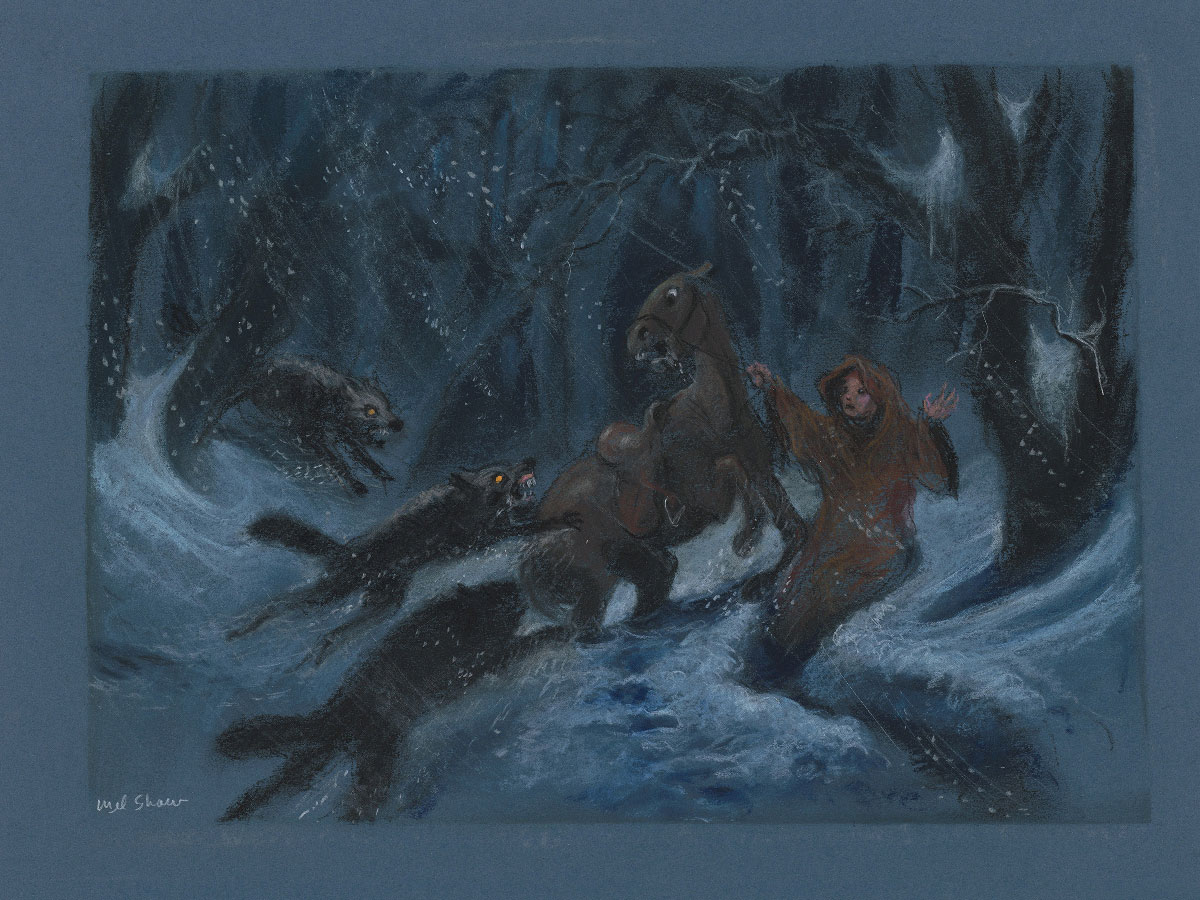 This retrospective features more than 120 works, including caricature sketches, storyboards, and conceptual artwork from some of the most influential films of the twentieth century, stretching from Fantasia (1940) to The Lion King (1994). The exhibition also includes sculptures, oil paintings, ceramics, iconic toys, and artifacts documenting Shaw's redesign of the character we now all recognize as Howdy Doody. Many of the objects in this exhibition will be on view for the first time.
ABOUT THE ARTIST
Mel Shaw was born Melvin Schwartzman in Brooklyn, New York on December 19, 1914. Born the second of four boys to an attorney father and opera singer mother, Shaw discovered the dual passions of his life at an early age: horses and art. He was one of 30 children in New York state to be selected for The Art Students League. Two years later at age 12, Shaw won a national soap-carving contest sponsored by Procter & Gamble. After his family moved to California in 1928, a 14-year-old Shaw ran away to Utah to become a cowboy, but would soon find himself back—just four months later—in Los Angeles where he found work at a film title company.
As a teen, Shaw attended the Otis Art Institute, where he met former Disney animators, Hugh Harman and Rudy Ising. They later hired him at Harman-Ising Studios as an animator, storyteller, and director. While there, Shaw's talents were recognized by Orson Welles who approached the studio to storyboard a film adaptation of Antoine de Saint-Exupéry's novella The Little Prince. The project was never completed, but some of Shaw's work has survived and will be on view in the exhibition.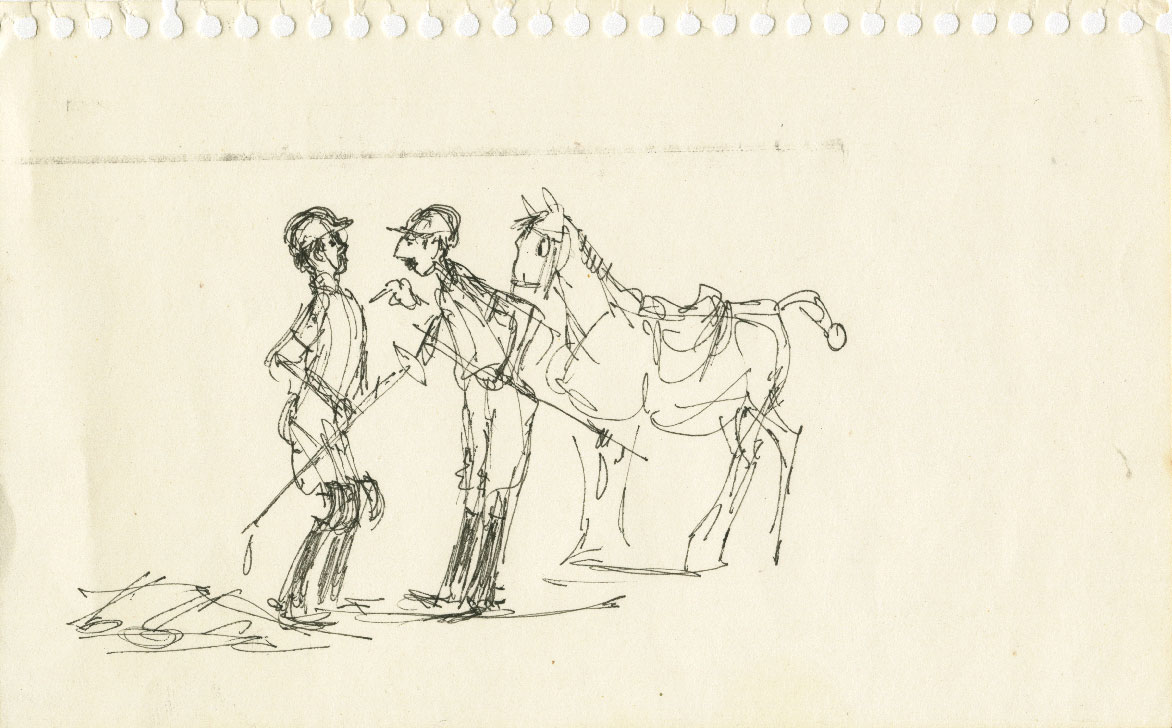 Though Shaw forged his career in art and animation, he never lost his deep passion for horses, which ultimately led to his prolific career at The Walt Disney Studios. While playing polo in the late 1930s, Shaw met another avid polo player, Walt Disney, who hired Shaw into his Studios in 1937 as an artist, and also asked him to join Disney's polo team, the Donald Ducks, on which he became a star player. At The Walt Disney Studios, Shaw contributed to a number of films, including Fantasia (1940), Dumbo (1941), Bambi (1942), and later, the "Wind and the Willows" segment in The Adventures of Ichabod and Mr. Toad (1949).
When the United States Army occupied The Walt Disney Studios during World War II, the studio turned to producing military films. Shaw knew of Walt Disney's interest in Joel Chandler Harris' Uncle Remus characters, so he seized a chance to work with Disney writer George Stallings and develop a comic strip based on the stories. The comic was never published and Shaw left The Walt Disney Studios.
Following his departure from The Walt Disney Studios, Shaw joined the Army Signal Corps as a combat photographer assigned to British Commander Lord Mountbatten in the Pacific. There, he worked as a cartoonist, capturing the daily life of a GI in China for the Army newspaper The Stars and Stripes. When his biting caricatures drew unwanted attention from the local officials, Shaw was soon sent packing back home to California where he was decommissioned and teamed up with friend and MGM animator Bob Allen to form Allen-Shaw Productions. It was a productive partnership designing children's toys, ceramic figurines, and Disney Golden Books for a wide-reaching list of clients including The Walt Disney Studios.
In the early 1950s, NBC called on Shaw and Allen to help design a new look for the puppet who starred in the Howdy Doody TV show. Although the partners were never credited for their design of the famed character, they later patented their Howdy Doody design which, 45 years later, would serve as the inspiration for Woody in Pixar's Toy Story (1995).
Away from his design firm, Shaw created an ambitious series of paintings and later bronze sculptures inspired by California's history. His personal life-long love of horses frequently inspired him to paint, sculpt, and draw his most beloved subjects, eventually establishing him as one of the most accomplished equestrian artists of his time.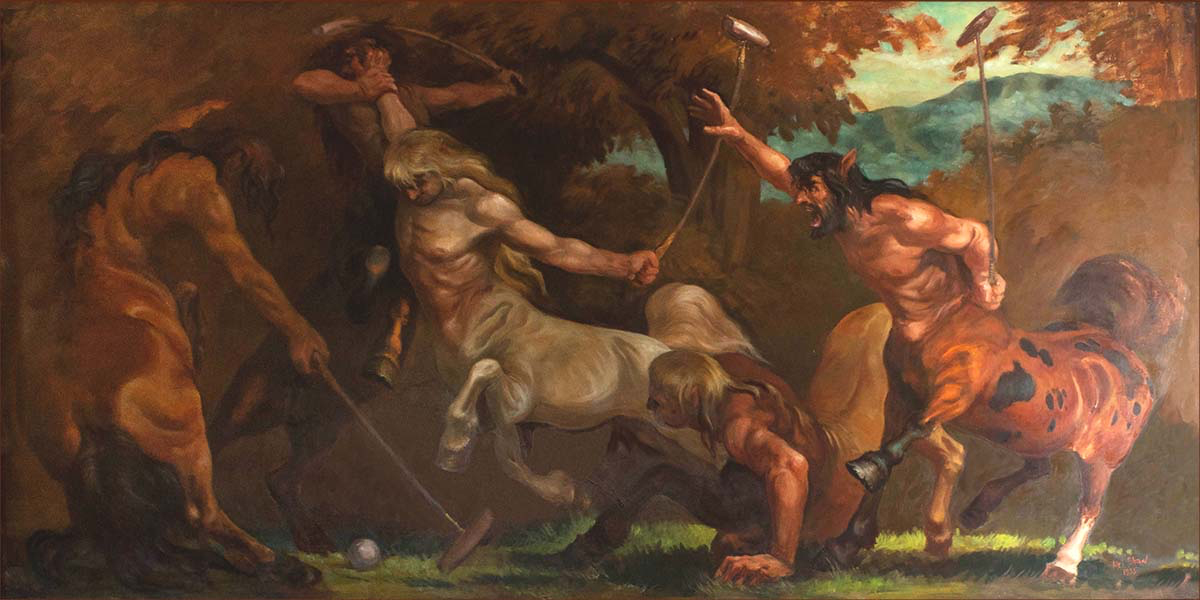 When most would be planning retirement, Shaw ran into Ron Miller, Walt Disney's son-in-law and then President of Walt Disney Productions—currently, President of the Board of Directors of The Walt Disney Family Museum—at a Hollywood Party. Miller asked Shaw to return to The Walt Disney Studios to help bridge the gap between retiring animators and a new generation of artists pouring in from the Disney-affiliated Cal Arts.
"It was a time when Walt's generation of animators were taking their bows, and deservedly so," said Miller. "I was trying to fill the ranks of the animation department with new talent, and then identify mentors, people like Mel, who could show by example what it took to make a Disney film." Back at The Walt Disney Studios for the first time in 30 years, Shaw immediately reconnected with veteran Woolie Reitherman who was now producing and directing the animated films for Disney. Reitherman drafted Shaw to visually develop several projects, including The Rescuers (1977), The Fox and The Hound (1981), The Black Cauldron (1985), and The Great Mouse Detective (1986).
As production work came to a close, Shaw returned to his personal painting, until producer Don Hahn approached Shaw to join an elite group of artists in developing Beauty and the Beast (1991). Shaw's work became integral to the early visual development of the work which is now a Disney classic—the very first feature-length animated film in history to be nominated for an Academy Award® in the Best Picture category. Following the film's success, Hahn drafted Shaw once again to join the visual development team on The Lion King (1994).
"Mel was on a short list of artists who would jump into a new film idea when it was still a blank slate, and with his stunning work, he'd show us all the visual possibilities," said Hahn. After retirement, Shaw returned to his home in Acampo, California where he lived with his wife Florence until her passing in 2004—the same year he was inducted as a Disney Legend. He had only recently completed his biography An Animator on Horseback when he died on Thanksgiving Day in 2012.
"My career was a series of misadventures," Shaw wrote in his book. "I ran away from home, hoping to be a cowboy. Then, I got a job sweeping floors at an animation studio. The game of polo got me in with Walt Disney. World War II introduced me to China, Burma, and Lord Mountbatten. Then a whole new life that eventually brought me back to Disney."
ABOUT THE CURATOR
Don Hahn is producer of the worldwide phenomenon The Lion King and the classic Beauty and the Beast, the first animated film nominated for an Academy Award® in the Best Picture category. Hahn is Executive Producer of the acclaimed Disneynature films Earth, Oceans, African Cats, and Chimpanzee, and Disney's Maleficent starring Angelina Jolie. His other credits include The Hunchback of Notre Dame, Atlantis, Fantasia/2000, and The Emperor's New Groove. His books on animation, art, and creativity include the bestseller Brain Storm, the acclaimed art series Drawn To Life, and the newly-released Before Ever After: The Lost Lectures of Disney's Animation Studio. Hahn holds two honorary Doctorate degrees, serves on the Board of Directors of PBS SoCal and on the Advisory Committee of The Walt Disney Family Museum.
Mel Shaw: An Animator on Horseback is organized by The Walt Disney Family Museum and is made possible by the generous support of the Diane and Ron Miller Charitable Fund and will be on view from January 13 through September 12, 2016 in the Theater Gallery.