Date
Jul 10, 2015 – Jan 3, 2016
Location
Diane Disney Miller Exhibition Hall
From an intangible dream to a phantasmagorical reality, The Walt Disney Family Museum is excited to announce Disney and Dalí: Architects of the Imagination
Guest-curated by filmmaker Ted Nicolaou, this extraordinary, immersive, and enriching experience tells the story of the unlikely alliance between two of the most renowned innovators of the twentieth century: brilliantly eccentric Spanish Surrealist Salvador Dalí and American entertainment innovator Walt Disney. Presented through an interactive multimedia experience of original paintings, story sketches, conceptual artwork, objects, correspondences, archival film, photographs, and audio—many of which highlight work from Disney studio artists Mary Blair, Eyvind Earle, John Hench, Kay Nielsen, and more—this comprehensive exhibition showcases two vastly different icons who were drawn to each other through their unique personalities, their mutual admiration, and their collaboration on the animated short Destino. Although the film was not completed during their lifetimes, the friendship between these two great men nevertheless endured.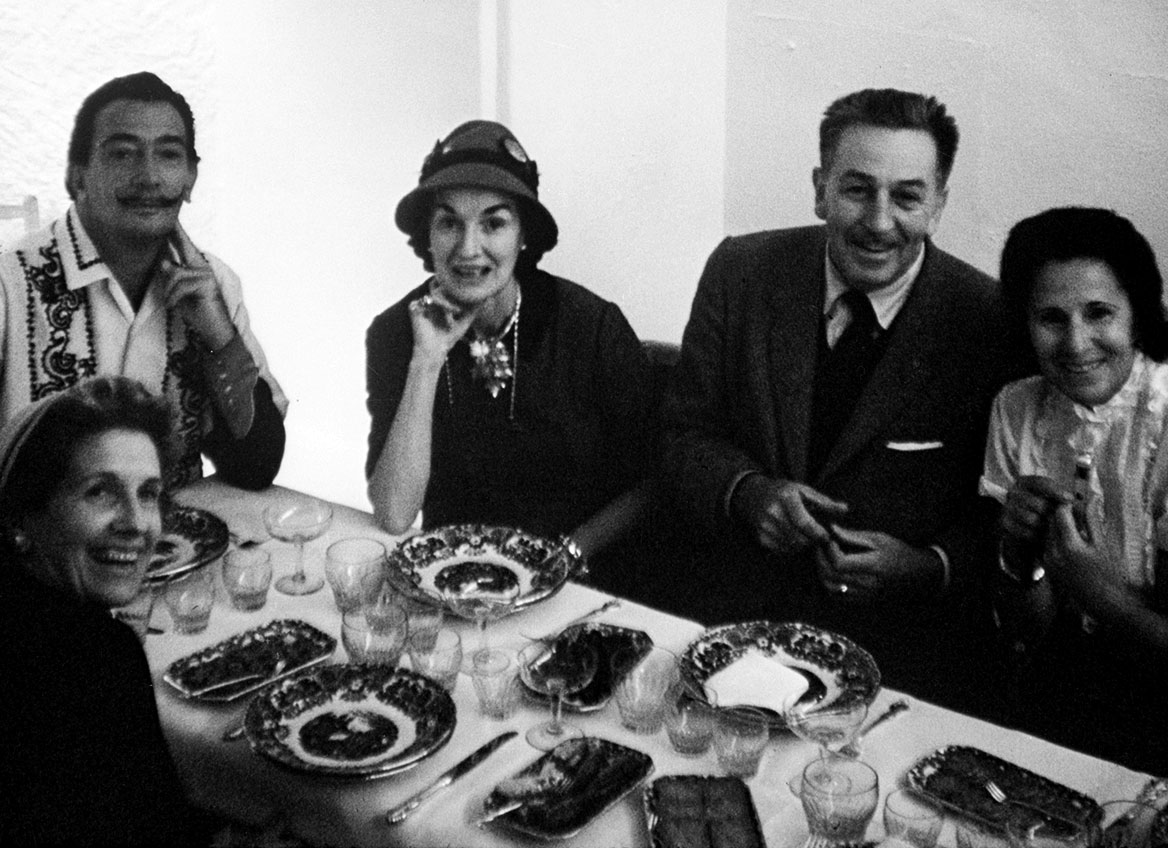 "The Walt Disney Family Museum, founded by Walt's daughter, Diane Disney Miller, presents the life story of Diane's father, which story inspires visitors to heed their imaginations and persevere in pursuing their goals," said The Walt Disney Family Museum's Executive Director Kirsten Komoroske. "In keeping with this mission, the exhibitions at the museum feature dreamers, innovators, and collaborators. The museum's next major exhibition unveils another aspect of Walt's story: the friendship between Walt and the influential and revolutionary artist, Salvador Dalí. The exhibition, co-organized with the Dalí Museum, not only further fulfills the mission of the museum, but also further solidifies the museum's place among the many phenomenal fine art institutions in the San Francisco Bay Area."
Born almost three years and half a world apart, Disney and Dalí's boyhood imaginations were grounded in their upbringing in the 1900s, causing their lives, careers, and legacies to be paralleled on a level unlike any other. Though they may seem like opposites on the surface, a deeper look into the lives and artistic prominence of the surrealist and the dreamer—highlighted through hand-written letters, alongside archival film and audio—will showcase just how alike these two innovators really were in blurring the lines between reality and dreams.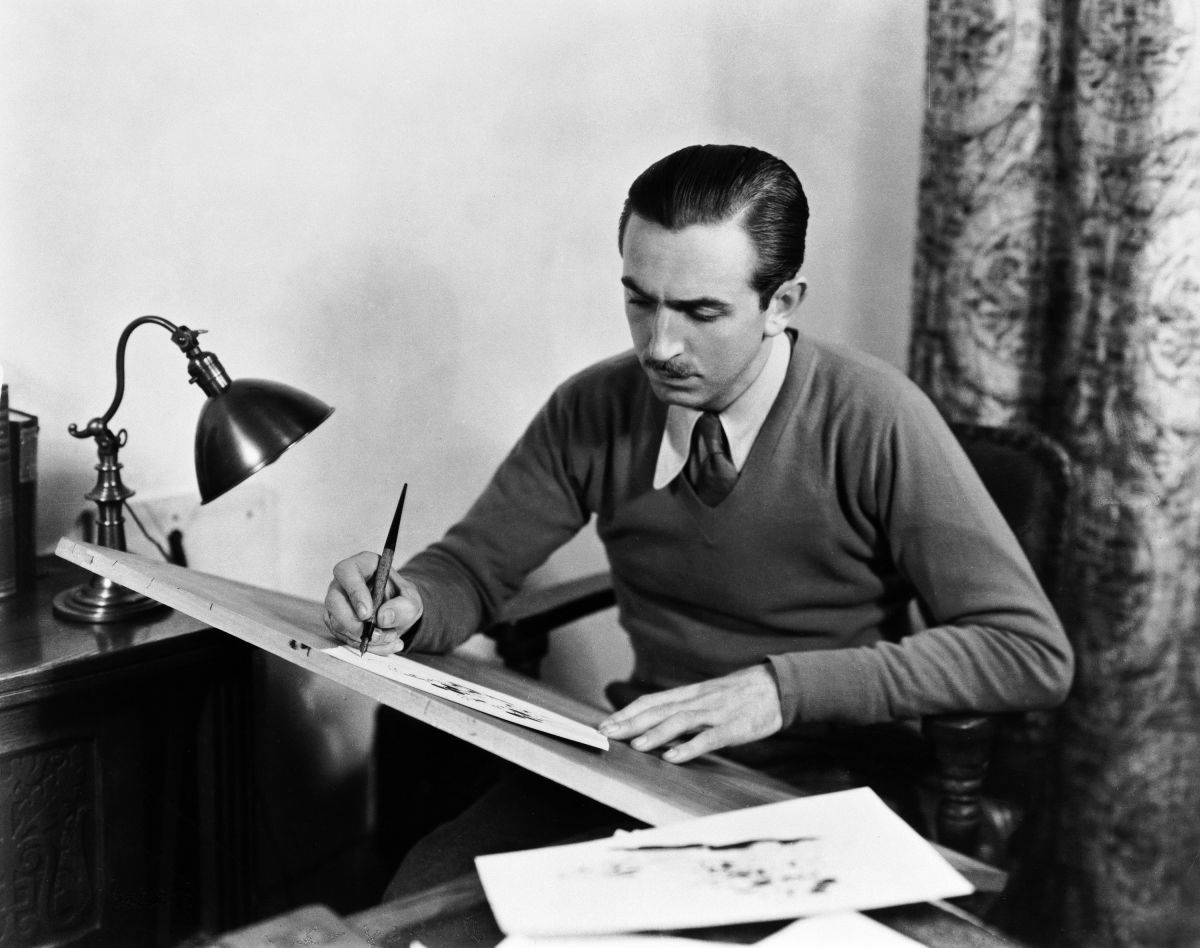 Walt Disney was born in Chicago, Illinois on December 5, 1901 and grew up in the small town of Marceline, Missouri. Dalí, who was born on May 11, 1904 in Figueres, Spain, spent his time by the rocky bays of Costa Brava and the fishing village of Cadaqués. With inexpressively domineering fathers and deeply affectionate mothers, both boys explored their creative talent with their heads in the clouds and their feet warily planted on the ground. Their childhoods and upbringings are showcased side-by-side using family photos, portraits, found footage, and early art from both young artists.
While Disney, who was the cartoonist for his high school newspaper, attended night classes at the Chicago Academy of Fine Arts, Dalí had his first public exhibition at the Municipal Theater in Figueres when he was just 15 years old. Three years later, Dalí would enroll at the Royal Academy of Fine Arts in Madrid and gain a reputation for his eccentric aesthetic. 
As both innovators were ahead of their time, they faced uphill battles in their early careers as seen in their constant endeavors to break ground—Disney as an animation pioneer and Dalí as an innovative fine artist embracing emerging art forms and cinema. For Disney, the development of new technology in cameras, sound and special effects, and advancement in motion pictures would be essential to his films. Modernism, optical effects, improvisational jazz, and the intricate aesthetics of machines would serve as poetic influences in Dalí's creative processes. For both innovators, the balance between technology and art would be vital to their craft. The validation of their artistic prominence—and the results of their wildly avant-garde minds—started to take form In the 1920s and 30s, as seen through Dalí's early acclaimed work and Disney's Silly Symphonies, which were short cartoons used as his Studios' testing grounds for advancing the art of animation.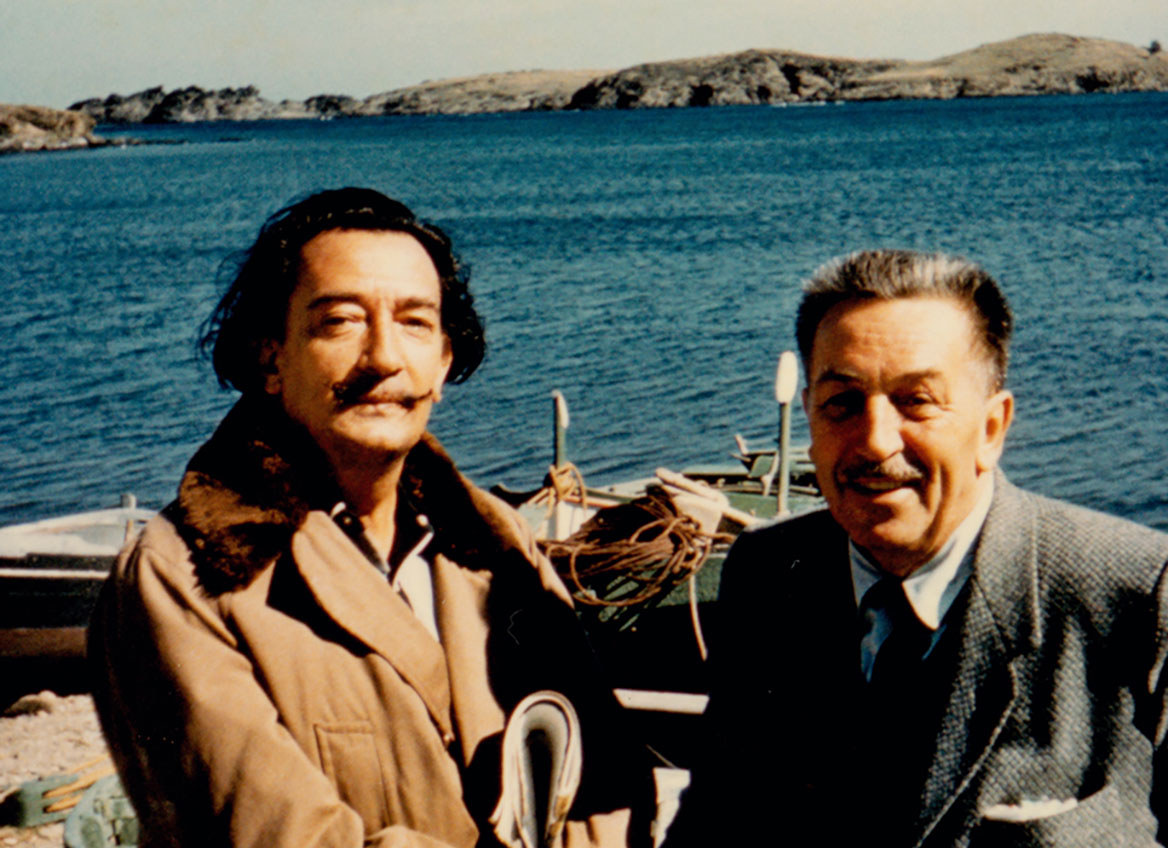 Never ones to stay complacent, both Disney and Dalí would expand and move forward with their successes—and, sometimes, failures—to keep "plussing" their artistry. In 1936 Disney and Dalí's careers would briefly intersect at the Museum of Modern Art in New York where a number of Dalí's works were on display in the Fantastic Art, Dada, and Surrealism exhibition, in which two animation cels from Disney's short film, "Three Little Wolves," were also showcased. It is around this time when the two innovators started to take note of each other. In a letter to Andrê Bretton, founder of the Surrealist movement, in 1937, Dalí wrote, "I have come to Hollywood and am in contact with three great American Surrealists—the Marx Brothers, Cecil B. DeMille, and Walt Disney."
One of the strengths of Disney's evolving style was his employment of European artists to enhance the storybook look of his films. He collected books of art and fairy tales as early as 1935 to inspire his artists. Years later, after reading Dalí's autobiography, The Secret Life of Salvador Dalí, Disney sent his copy to the artist asking for not only his autograph but also suggesting a collaboration at The Walt Disney Studios. Although they wouldn't actually meet until a year later in early 1945 at a party in Hollywood, this unlikely alliance and subsequent friendship between Surrealism's greatest showman and the American master of entertainment would begin in February 1944 through hand-scribbled letters overflowing with mutual admiration. However, World War II would put any possible collaboration between the two men on hold.
It wasn't until 1945 that Disney engaged Dalí to design a surrealistic animated short to be part of a packaged film in the vein of Fantasia. After scouring Disney's music library for a song to inspire Dalí, he chose Ray Gilbert and Armando Dominguez's ballad Destino because of the title—the Spanish word for "destiny"—which sparked his imagination.
Starting in January 1946, Dalí split his time between Pebble Beach, California, and The Walt Disney Studios in Burbank, California, writing outlines and treatments, clarifying his ideas, balancing the weights between animation and live-action, drawing, and relentlessly working side-by-side with the Studios' John Hench on this extraordinary collaboration.
Over time, however, it became more apparent that there were differences in the two men's approach of storytelling. In an article in the Los Angeles Times on April 7, 1946, Dalí described the story as, "A magical exposition of life in the labyrinth of time," while Disney described it as, "A simple love story—boy meets girl." While character and personalities were the most important elements of Disney's stories, Dalí saw tales unfold like enigmatic dreams, the importance of characters only seen wrapped in symbolism. Less than a year after they began their partnership, work would cease on Destino.
Out of over 200 story sketches and drawings that Dalí and Hench created for this short film, only 150 or so are accounted for in The Walt Disney Animation Research Library and the Gala-Salvador Dalí Foundation. Additional visual development sketches and paintings have been preserved by ARL, and a handful of these will be shown for the first time here at The Walt Disney Family Museum during the course of this exhibition. 
Shown side-by-side with the surrealist's artworks are Disney art pieces, such as Mary Blair's concept artwork from the "Fantasy Sequence of Maids" in Cinderella, uncannily close in theme and composition to Dali's 1945 work The Broken Bridge and the Dream, which juxtaposes Dali's contemporary surrealism to Blair's modern, graphic interpretation. Eyvind Earle's Sleeping Beauty dragon provides the viewer with a glimpse into the post-Destino influence at The Walt Disney Studios, at a time when Walt was pushing his artists to explore new visual styles, including this highly illustrative and dreamlike example. 
"Disney and Dalí heralds a new era in art exhibitions," said Dalí Museum Executive Director Hank Hine. "Visitors can expect a multi-sensory environment of moving image, soundscapes, and the transformative aura of exquisite individual paintings. Disney and Dalí broke new ground as artists—the Walt Disney Family Museum and The Dalí will deliver a brave new world of experience." 
Despite the disappointing end of the Destino project, the friendship between Disney and Dalí endured through the coming decades. Disney adorned the walls of his Palm Springs home with Dalí's paintings. After welcoming Dalí and his wife into his home to ride the Lilly Belle during a vacation to California in 1951, Disney and his wife Lillian would travel to Spain to visit his friend in 1957.
The friendship between Disney and Dalí was born out of the mutual admiration of two visionary artists and sustained by the simple kinship of two small town boys on a never-ending quest to broaden the horizons of art. Their influence reverberates all around us—in films, television, stage, advertising, fashion, and art. Through dedicated work, ingenious self-promotion, and their singular artistic visions, their names and art are forever fused in our collective imagination.
ABOUT THE CURATOR
Writer-director Ted Nicolaou studied filmmaking at the University of Texas under the mentorship of Rod Whitaker, the shadowy novelist also known as Trevanian, writing and directing the Student Academy Award-nominated apocalyptic comedy Southern Hospitality. Nicolaou's most recent feature film is the inspirational docu-drama about the worldwide Ananda yoga communities, Finding Happiness. 
Before writing and directing the cult science fiction comedy TerrorVision, Nicolaou moved to Los Angeles, California and worked as a film editor, honing his craft on a dozen low-budget features. With Charles Band's Full Moon Entertainment, he created the atmospheric vampire series Subspecies—the first American-Romanian co-production, shot on location in Transylvania, months after the country's 1989 revolution. In addition to directing episodes of spaghetti Western European TV series Lucky Luke, Nicolaou has a handful of writing and directing credits with Moonbeam Entertainment and Paramount Home Video. 
For the past dozen years he has created innovative DVD and Blu-ray bonus documentaries for Walt Disney Home Entertainment, special features for Disneyland and Walt Disney World Resort, and the feature-length documentary Dalí & Disney: A Date with Destino, for the re-release of Fantasia and Fantasia 2000, about the unlikely friendship and collaboration between Walt Disney and Salvador Dalí. Disney and Dalí: Architects of the Imagination is the first exhibition that Nicolaou has curated.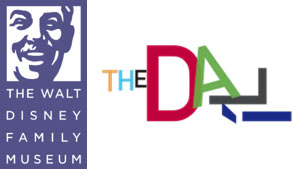 Disney and Dalí: Architects of the Imagination is organized by The Walt Disney Family Museum, in cooperation with The Dalí Museum in St. Petersburg, Florida, the Gala-Salvador Dalí Foundation in Figueres, Spain, and The Walt Disney Studios.