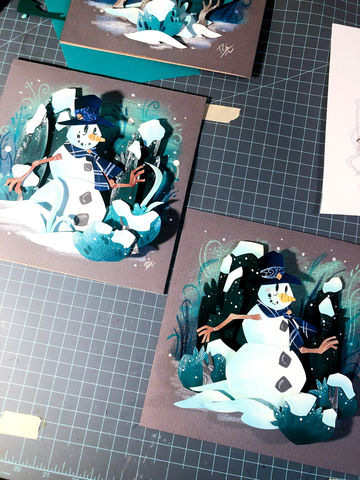 Grab some construction paper, scissors, and glue, and join professional paper-cutting artist Ryan Riller as he walks you through making your own unique holiday card to share with friends and family.
Walt Disney's Birthday Celebration Event
Join us for a virtual celebration of Walt Disney's birthday, honoring the many innovations Walt and his company have contributed to the entertainment and animation industry, and the diverse artists that continue his legacy of innovation today. The Walt Disney Family Museum will be offering a week-long array of free virtual programming in honor of Walt's Birthday in 2020 to allow everyone the opportunity to enjoy the museum from the comfort of their own home. Join us online during the week Monday, November 30 to Saturday December 5 for programs that highlight Walt's life, work, and legacy. Happy Birthday, Walt!
See the full array of programming on the Walt's Birthday event page.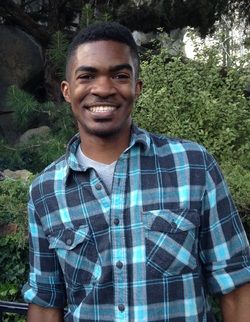 About the Speaker
Ryan Riller is a born-and-raised Bay Area artist who studied animation and visual development at the Academy of Art University in San Francisco. While pursuing his master's degree, he discovered a passion for handcrafted paper art and developed a following on Instagram. From original pieces, portraits and landscapes to creative fan art, he uses card stock and other traditional media to create compelling scenes with 3D pop-out effects. 
Over the years, Riller has done commissions for various individuals and companies and entities. His work has been seen on Nerdist, GeekSpin.co, and other online publications. He has also been featured in several Los Angeles galleries and shows such as Gallery Nucleus, Popzilla Gallery, and Leanna Lin's Wonderland. Riller is currently a freelance artist working towards a creative role in the animation industry.
Help Us Continue Our Digital Efforts
Since opening over 10 years ago, we have sought to make the museum a place where our guests could find animation, innovation, and inspiration and immerse themselves in the remarkable life story of Walt Disney—the man who raised animation to an art, tirelessly pursued innovation, and created a distinctly American legacy, transforming the entertainment world.
Over the course of our closure, we have increased our digital presence to stay true to our mission. Your donations ensure that we can continue opening our museum virtually to the world, and that future generations can continue to be inspired by Walt Disney's life and legacy.