Cost
$8 members | $12 non-members
When San Francisco artist Ruth Asawa was interned in a camp for Japanese Americans during World War II, she found hope and inspiration among some of her fellow internees. She befriended and took drawing lessons from interned Disney animators Tom Okamato, James Tanaka, and Chris Ishii—a much-needed distraction from the oppression of camp life. After her release, Asawa would go on to become one of the most revered wire sculptors of our time, especially beloved by her adoptive city of San Francisco. In this special talk, hear from her son, Paul Lanier, and writer Marilyn Chase—author of Asawa's latest biography, Everything She Touched: The Life of Ruth Asawa (published by Chronicle Books)—as they discuss the effects that World War II, internment, and the artists she met there had on her monumental artistic career.
About the Speakers
Paul Lanier
Paul Lanier is a ceramic artist and sculptor who lives and works in San Francisco. He studied with Marguerite Wildenhain at Pond Farm, and then at Luther College, Hunter College, and UC Santa Cruz. He has worked with designers and architects on interior and exterior pieces. Lanier has 35 years of experience with private and public commissions and assisted his mother Ruth Asawa on many of her large-scale public art projects. He is a passionate advocate of excellence in arts education and public education.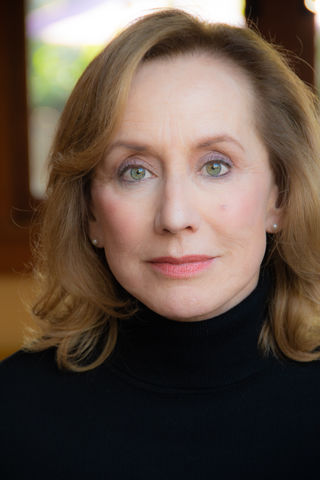 Marilyn Morris Chase
Marilyn Morris Chase, a longtime reporter for The Wall Street Journal, covers medical science and health care, currently focusing on infectious-disease outbreaks and bioterrorism. An honors graduate of Stanford University who also holds a master's degree from the University of California at Berkeley, Chase lives with her family in San Francisco.
On-Sale Information
Tickets for WWII Series: Through the Wire with Ruth Asawa will be available as follows:
Walt's Circle Donors

: Purchase tickets beginning

Monday, August 10 at noon

by calling 415.345.6810 or emailing 

membership@wdfmuseum.org

Supporter and Friend-level members

: Purchase tickets beginning

Wednesday, August 12 at noon

by calling 415.345.6810 or emailing 

membership@wdfmuseum.org

All member levels

: Purchase tickets online beginning

Friday August 14 at noon

Public (non-members)

: Remaining tickets available online beginning Monday, August 17 at noon
To receive priority access to purchase tickets, you may upgrade your membership. Membership dues and Walt's Circle donations may be paid as monthly installments or as a one-time annual payment. For more information, please email membership@wdfmuseum.org or call the Membership Department at 415.345.6810.