Cost
$8 members | $12 non-members
Date
Sat, Sep 19 | 1pm PT
In 1964, Tania McKnight Norris was hired to work at WED Enterprises—now known as Walt Disney Imagineering—as an interior designer for the highly-anticipated Disneyland expansion: New Orleans Square. During Norris' tenure at WED, she worked on many projects, including Haunted Mansion and concepts for Walt Disney World Resort. Join Norris and moderator Tom Morris for a retrospective on her Imagineering career and its lasting impact on Disney Parks.
Registration
Registration for this program will open to the public starting Monday, August 17 at noon.
Members receive priority access for registration to these programs. A limited number of spots for each program are reserved for members only on a first-come, first-served basis. To get priority access to future programs, join as a member today.
Q&A and Requirements
Questions can be submitted during the webinar through Zoom's Q&A function. Due to anticipated demand and limited Q&A time, not all submitted questions will be answered.
All participants must sign up by noon Pacific Time on the day prior to the event. Participants must have a Zoom account to attend the workshop. A link to the workshop and instructions for joining will be sent via email prior to the event.
About the Speakers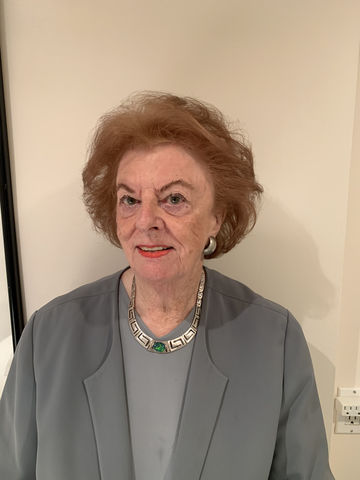 Tania Norris
Tania McKnight Norris was born in Scotland and spent her childhood in the United Kingdom. She trained as an interior decorator in London before moving to Southern Rhodesia (now Zimbabwe). In 1963, moved to Los Angeles for her husband's profession.
Norris was hired in 1964 as an interior designer at WED Enterprises, the arm of Walt Disney Productions that covered all projects apart from films. She worked with many Disney Legends on projects spanning Disneyland attractions, original concepts for Walt Disney World Resort, and Expo 67 in Montreal. In addition to contributing to the overall design of New Orleans Square, one of her signature contributions to themed entertainment history was her design for the iconic purple wallpaper used in the Haunted Mansion.
In the 1970s, Norris became Project Designer for the RMS Queen Mary in Long Beach. This was followed by a move to central California where she opened an antique shop, anchored a weekly antique-focused radio show, and participated in antique shows across America.
Norris' interests include gardening, photography, travel (she has visited over 130 countries), cooking, needlepoint, and botanical art. She is a member of the American Society of Botanical Artists, former President of the Botanical Artists Guild of Southern California, and created the Beverly Hills Rose Society. She also established an endowment fund for botanical art at the Huntington Library, Art Museum, and Botanical Gardens in San Marino and donated her rare collection of botanical books and Renaissance woodblocks to the Getty Research Institute.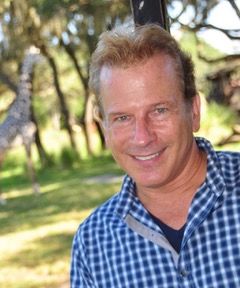 Tom Morris
Tom Morris is a former creative development executive at Walt Disney Imagineering who guided groundbreaking projects for over 30 years. Highlight projects include the original Journey into Imagination at Epcot (then called EPCOT Center) and the conceptualization of DisneyQuest and Rock 'n' Roller Coaster Starring Aerosmith at Walt Disney World Resort, the design of Sleeping Beauty Castle at Disneyland Paris, overall creative oversight for Hong Kong Disneyland, and conceptual direction for Cars Land at Disney California Adventure Park at Disneyland Resort.
Help Us Continue Our Digital Efforts
Since opening over 10 years ago, we have sought to make the museum a place where our guests could find animation, innovation, and inspiration and immerse themselves in the remarkable life story of Walt Disney—the man who raised animation to an art, tirelessly pursued innovation, and created a distinctly American legacy, transforming the entertainment world.
Over the course of our current closure, we have increased our digital presence to stay true to our mission. Your donations ensure that we can continue opening our museum virtually to the world, and that future generations can continue to be inspired by Walt Disney's life and legacy.
On-Sale Information
Tickets for A Woman Behind WED will be available as follows:
Walt's Circle Donors: Purchase tickets beginning Monday, August 10 at noon by calling 415.345.6810 or emailing membership@wdfmuseum.org
Supporter and Friend-level members: Purchase tickets beginning Wednesday, August 12 at noon by calling 415.345.6810 or emailing membership@wdfmuseum.org
All member levels: Purchase tickets online beginning Friday, August 14 at noon
Public (non-members): Remaining tickets available online beginning Monday, August 17 at noon
To receive priority access to purchase tickets, you may upgrade your membership. Membership dues and Walt's Circle donations may be paid as monthly installments or as a one-time annual payment. For more information, please email the Membership Department at membership@wdfmuseum.org