Cost
$5 members | $8 non-members
Date
Fri, Jan 28 | 5:30pm PT
Join us for an in-depth discussion with author Bill Cotter about the beloved Walt Disney television series Zorro as he shares the origins, production, and legacy of this iconic western saga.
Q&A and Requirements
Questions can be submitted during the webinar through Zoom's Q&A function. Due to anticipated demand and limited Q&A time, not all submitted questions will be answered.
All participants must sign up by 5:00pm PT on Tuesday, January 27. Participants must have a Zoom account to attend the webinar. A link to the webinar and instructions for joining will be sent via email prior to the event.
On-Sale Information
Tickets for Walt Disney's Zorro with Author Bill Cotter will be available as follows:
All member levels: Reserve tickets online beginning Wednesday, January 5 at noon
Public (non-members): Remaining tickets available online beginning Friday, January 7 at noon
To receive priority access to purchase tickets, you may upgrade your membership. Membership dues and Walt's Circle donations may be paid as monthly installments or as a one-time annual payment. For more information, please email the Membership Department at membership@wdfmuseum.org.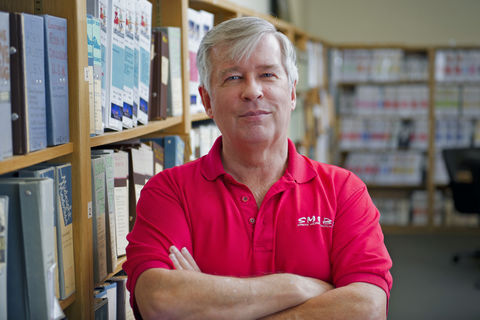 About the Speaker
Bill Cotter has had a long-time fascination with Disney television; one of his earliest childhood memories is watching the Mickey Mouse Club (1955–59) with a younger brother, saying it was probably one of the few times they were so quiet together. Years of watching the weekly anthology series eventually led to his working at the Disney studio in Burbank—where he met his wife on a soundstage—as well as at Disneyland Resort, Walt Disney World Resort, and WED Enterprises (now Walt Disney Imagineering). During his time at Disney, he co-founded an employee club to showcase the Company's old television shows, ostensibly to educate others on this aspect of Disney history, but truly so he could see them again himself. Cotter later left for another film studio, but his ongoing research into Disney's television history made him a semi-permanent resident of the reading room at the Walt Disney Archives, culminating in his 1997 book The Wonderful World of Disney Television (published by Disney Editions).
A key contributor to the 40 Years of Disney Television Magic special which aired in 1994, Cotter has been featured on several Disney DVDs and documentaries and has shared his love of Disney television at fan conventions, including two D23 events. Most recently, he appeared in several episodes of the Disney+ series Behind the Attraction (2021). In his spare time, he has written 13 books on world's fairs, was recently named the Volunteer of the Year for the LAPD, and keeps busy with the Boy Scouts.