Date
Sat, Dec 7 | 12:30pm
Cost
$25 members | $40 non-members
As part of our Holiday Member Appreciation Day, join us for an insightful look into the brilliance of renaissance man and Disney Legend Ub Iwerks. Hear from his son, Don Iwerks, who will discuss his father's ground-breaking history with Walt Disney, as well as his other impressive work. Learn about Ub's many inventions and contributions to the world of animation, special effects, and film processes—many of which are not known to the public—and get a unique perspective of what it was like to grow up with the illustrious Ub Iwerks. 
Iwerks' new book Walt Disney's Ultimate Inventor: The Genius of Ub Iwerks, published by Disney Editions, will be available for purchase in the Museum Store starting on Saturday, December 7, before the book's public release date.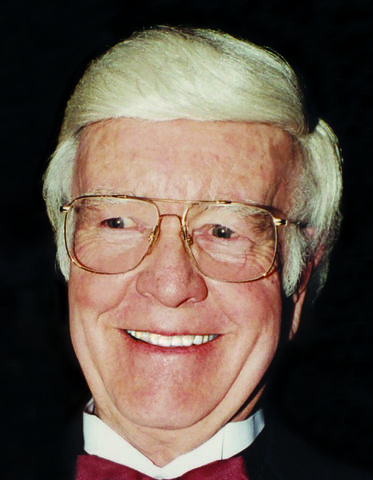 About the Speaker
Don Iwerks followed his father, Disney Legend Ub Iwerks, to The Walt Disney Studios in 1950. There, among many leadership roles and accomplishments, Don developed cameras, projectors, and other technical systems, many of which are still used in Disney parks around the world, among them Circle-Vision 360, wide-gauge 3-D film systems, and the projection system for the wildly popular Star Tours attraction. 
In 1986, after 35 years at Disney, Don joined fellow Disney executive Stan Kinsey to co-found Iwerks Entertainment, a maker of giant-screen theaters, simulation theaters, and 3-D projection-based theme park attractions. In 1997, Don received the Gordon E. Sawyer Award, an Honorary Oscar® from the Academy of Motion Picture Arts and Sciences Board of Governors honoring "individual(s) in the motion picture industry whose technological contributions have brought credit to the industry." In 2009, Don Iwerks joined his father in the pantheon of Disney icons when he was presented with the prestigious Disney Legends Award.
On-Sale Information
Tickets for Walt Disney's Ultimate Inventor: The Genius of Ub Iwerks with author Don Iwerks will be available as follows:
Walt's Circle Donors, Supporter, and Friend-level members: 

Purchase tickets beginning Wednesday, November 20 at noon by calling 415.345.6810 or emailing membership@wdfmuseum.org.

All member levels

: Purchase tickets beginning Thursday, November 20 at noon online or at the Ticket Desk.

Public (non-members)

 can purchase remaining tickets online or at Ticket Desk beginning Wednesday, November 27 at noon.
To receive priority access to purchase tickets, you may upgrade your membership. Membership dues and Walt's Circle donations may be paid as monthly installments or as a one-time annual payment. For more information, please call the Membership Department at 415.345.6810.