Cost
FREE for members, reserved ticket required | $25 non-members
Date
Sat, Sep 18 | 1pm PT
Join us for the long-awaited, in-person celebration of our newest special exhibition, The Walt Disney Studios and World War II, as Exhibition Curator Kent Ramsey gives an in-depth talk about this lesser known, yet crucial, time period at The Walt Disney Studios and shares the wealth of knowledge he gained through more than 15 years of dedicated research on the war.
Guests are encouraged to visit the special exhibition after the presentation. Please note: Admission to the special exhibition requires a separate reservation booked in advance. Reservations are free for members.
COVID–19 Safety Guidelines
Please note: To ensure a safe and comfortable visiting experience for all, this event will be hosted at a reduced capacity to allow for appropriate social distance between parties. In an abundance of caution, and in line with the current San Francisco Department of Public Health recommendations, all ticketholders will be asked for proof of vaccination and photo ID—photos of vaccine cards or Digital Vaccine QR codes are acceptable. A negative COVID-19 test will no longer be accepted. Those ineligible to receive vaccines will not be able to attend in-person events at this time. All guests are required to wear a mask that covers their nose and mouth for the duration of the event. For more information on the vaccination mandate and COVID-19 safety, please visit http://www.sfdph.org/dph/alerts/coronavirus-faq.asp.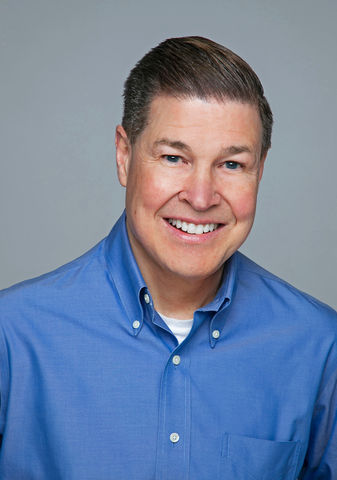 About the Speaker
Kent Ramsey was born in Bartlesville, Oklahoma but grew up in Des Moines, Iowa. He navigated keelboats on the Rivers of America in Magic Kingdom Theme Park at Walt Disney World Resort during his college years, and some family members maintain that he carefully honed his dry sense of humor during that period. Ramsey has lived in Seattle since 1981, recently retiring from a career in commercial banking. He has worked with World War II veterans at the Museum of Flight in Seattle since 1986 and is currently a trustee and Board Secretary at the museum. Ramsey is married and has three adult children. He earned a Bachelor of Arts degree from Grinnell College and an MBA degree from Willamette University.
Ramsey has maintained a strong interest in World War II history since he was a little boy, and he was constantly surrounded by relatives, friends, and neighbors from the Greatest Generation. He also grew up watching "Uncle Walt" and Walt Disney's Wonderful World of Color every Sunday night—it is only natural that this exhibition is an intersection of his two passions. On a personal level, The Walt Disney Studios entered his family's life during World War II when a special Disney insignia team designed two insignias for his uncle's photo reconnaissance group in England. Ramsey is also co-author of Storm of Eagles, a book focusing on historic aviation images from World War II. 
Kent conducted research for The Walt Disney Studios and World War II over the last 15 years at the National Archives, The National Museum of the United States Air Force, The Boeing Company Archives, The Imperial War Museum, Walt Disney Archives, The Walt Disney Archives Photo Library, and The Walt Disney Animation Studios Animation Research Library.
On-Sale Information
Tickets for The Walt Disney Studios and World War II Opening Ceremony program will be available as follows:
Walt's Circle, Friend, and Supporter-level members: Purchase tickets by emailing the Membership team at membership@wdfmuseum.org beginning Thursday, September 2 at noon
All member levels: Purchase tickets online beginning Friday, September 3 at noon
Public (non-members): Remaining tickets available online beginning Tuesday, September 7 at noon
Tickets will be taken off-sale Friday, September 17 at 5pm.
To receive priority access to purchase tickets, you may upgrade your membership. Membership dues and Walt's Circle donations may be paid as monthly installments or as a one-time annual payment. For more information, please email the Membership Department at membership@wdfmuseum.org.